Greenpeace protesters block Russian oil tanker with a daring and risky move
Norway - Climate activists took a stand against a shipment of Russian oil, protesting the damaging effects of fossil fuels and the funding of Russian president Vladimir Putin's war against Ukraine.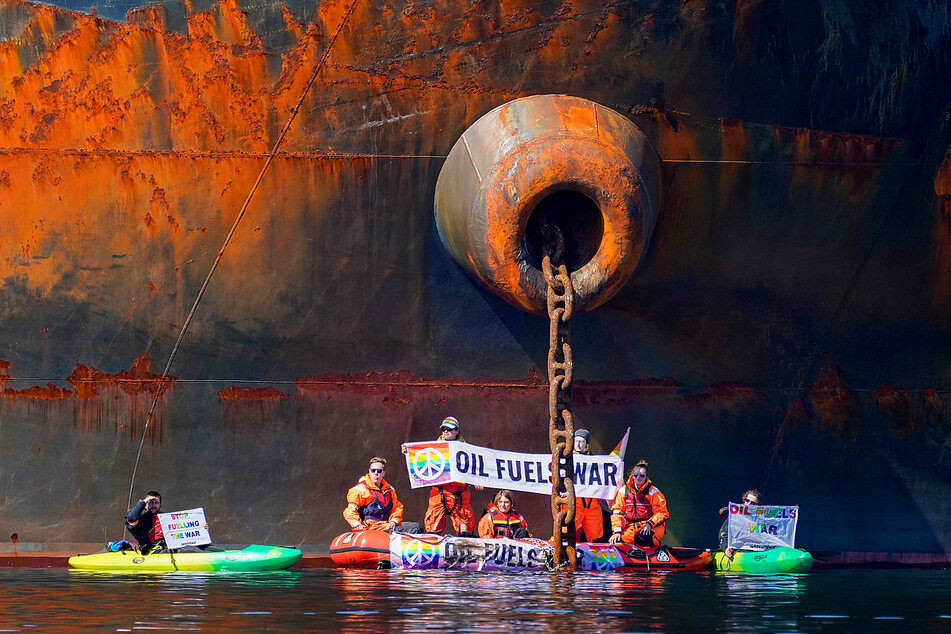 Greenpeace activists in Norway chained their boat to a Russian oil tanker in protest at the import of oil from Russia, the environmental organization said on Monday.
The aim was to prevent the shipping of thousands of tons of oil to Norwegian ports, Greenpeace Norway said on its website.
The four activists, who held up banners with "Stop fuelling the war" and "Oil fuels war" from three small boats and kayaks, called on the Norwegian government to halt the import of Russian fossil fuels.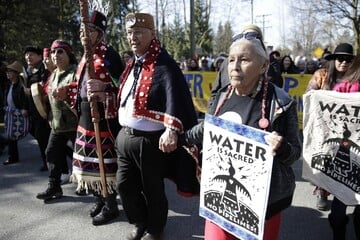 Esso, the company taking the shipment, should withdraw from its contracts with Russia, Greenpeace said.
"I'm shocked that Norway is operating as a free port for Russian oil, when we know it is financing Putin's war," Frode Pleym, Greenpeace's head in Norway, said.
Pleym is among the activists who have chained their boat to the Russian tanker's anchor chain off the Oslofjord terminal. The police prevented three other activists from reaching the tanker.
An Esso spokesperson told the Børsen newspaper that the contract to buy the oil had been concluded before the invasion of Ukraine and that the sanctions in force did not affect the shipment.
Esso Norway had no further contracts for products from Russia, she said.
Cover photo: REUTERS