Greta Thunberg slams politicians at Biden's climate summit
Washington DC - Swedish climate activist Greta Thunberg, has told a US Congressional panel to call for an end to government subsidies for fossil fuels like coal and oil.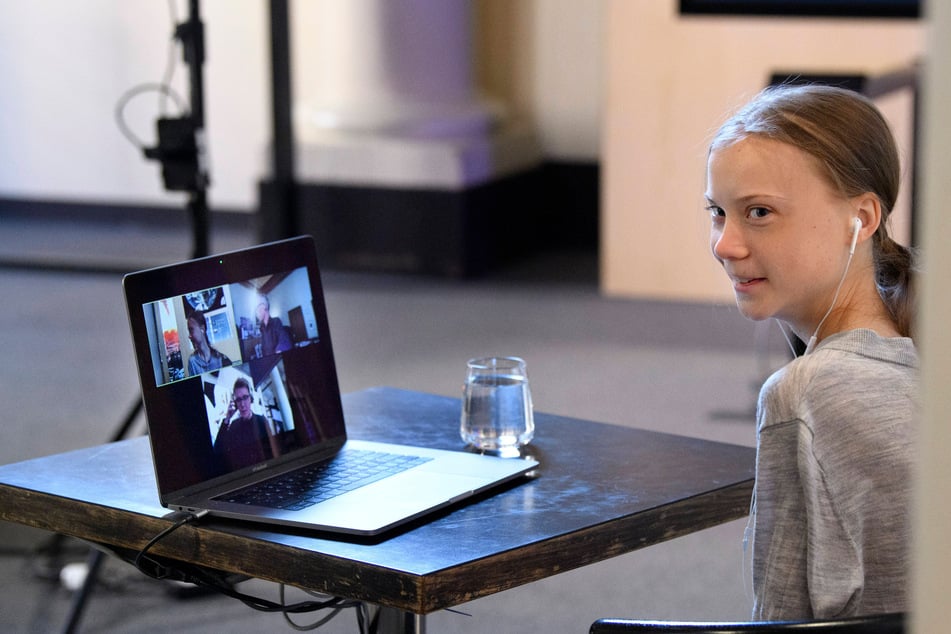 Eighteen-year-old climate activist Greta Thunberg addressed a virtual hearing of the Environmental Subcommittee in the House of Representatives Oversight Committee this week.
As part of the climate summit initiated by President Biden, Thunberg expressed frustration that governments were still in the discussion phase of reducing emissions, and hadn't moved on to concrete action.
That fossil fuels continue to be subsidized, directly or indirectly, is "a disgrace," she said, and the lack of progress in the fight to reduce emissions was "clear poof that we have not understood the climate emergency at all."
Thunberg, who was speaking from Stockholm, underlined the urgency of the moment: "If we are to live up to our promises and commitments in the Paris Agreement, we have to end fossil fuel subsidies, stop new exploration and extraction, completely divest from fossil fuels and keep the carbon in the ground - now."
She drew singled out the US in its role as the largest emitter in the history of the world.
The topic of the hearing was "The Role of Fossil Fuel Subsidies in Preventing Action on the Climate Crisis."
The fossil fuel industry spent $250 million on political handouts and lobbying last year, said subcommittee Chairman Ro Khanna, a Democrat who invited Thunberg to the hearing. In return, companies in the sector got more than $30 billion in federal grants and pandemic support.
Greta Thunberg's address to the US Congress
Earlier, Thunberg posted a new video on social media in which she renewed her criticism of the climate targets. Comparing these "vague and insufficient" and targets with the latest science clearly shows a gap of several decades, she said.
"Either you do this or you're going to have to start to explain to your children and the most affected people why you are surrendering on the 1.5 degree target. Giving up, without even trying," Thunberg added.
She issued a solemn condemnation of those who were not living up to her call to action: "Unlike you, my generation will not give up without a fight,"
"We the young people are the ones who are going to write about you in the history books, we are the ones who get to decide how you will be remembered. So, my advice for you is to choose wisely"
Cover photo: IMAGO / TT