Hurricane Iota makes landfall as a Category 4 event as Central America braces yet again
Haulover, Nicaragua - The extremely powerful hurricane Iota made landfall on the north-eastern coast of Nicaragua on late Monday evening with sustained wind speeds of nearly 155 mph, according to the National Hurricane Center. It started off as a tropical storm on Saturday, turned into a Category 5 hurricane by Monday, and made landfall as a Category 4 storm on Tuesday.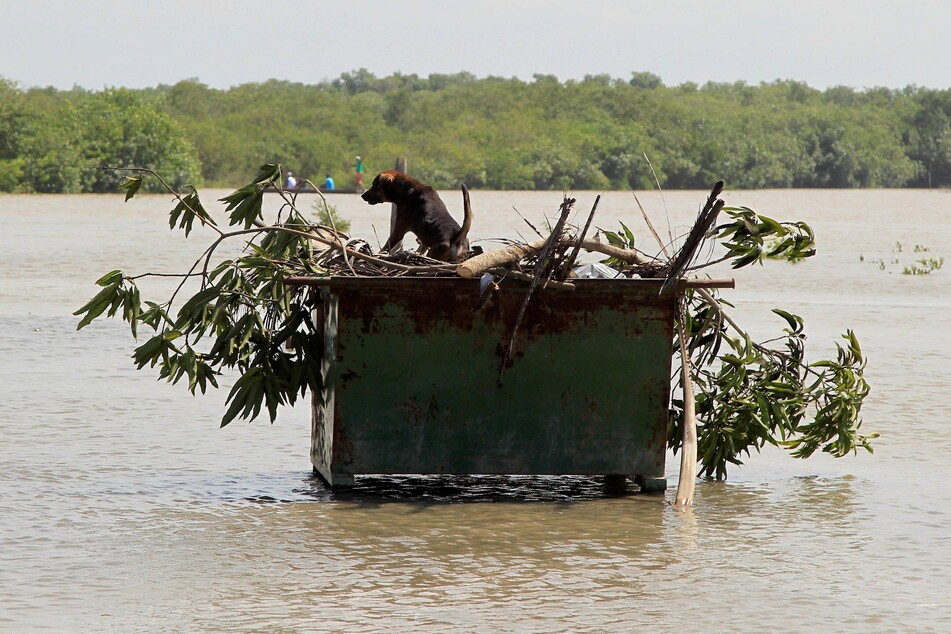 According to meteorologists cited by CNN, the predicted storm surge along the coasts of Nicaragua and Honduras will come with "large and destructive waves," life-threatening flash flooding and mudslides.
Iota first hit the islands of San Andres and Providencia and is expected to move inland across northern Nicaragua and southern Honduras on Tuesday.

Scott Duncan, a professional meteorologist, tweeted a video clip of massive waves crashing on the beach of the Colombian island of San Andrés.
The storm passed over the Caribbean island of Providencia while it was still a Category 5 hurricane. Colombian president Iván Duque said during a national press conference that it was the first time the country had to face a hurricane of that magnitude.
The region is still suffering from the effects of storm Eta, which also hit the Nicaraguan coast on November 3 as a Category 4 event, just 15 miles north of where Iota made landfall. Eta devastated large areas in several countries and flooded entire swathes of land. Thousands of families lost their homes and many are still lacking the most basic necessities.
More than 150 deaths were recorded, not including the approximately 100 residents of a village in Guatemala that was buried by a landslide.
On Sunday, Iota became the 13th hurricane of this year's particularly intense season in the Atlantic. It is also the 30th storm this year that is strong enough to be given its own name – the previous record was 28.
There have been so many storms this year that the existing list of 21 names was quickly exhausted. Meteorologists are using the letters of the Greek alphabet for the first time in 15 years.
Experts believe that the increasing intensity of tropical storms is a consequence of climate change.
Cover photo: imago images / Agencia EFE