Indonesia earthquake kills at least 56 and injures 700 in devestation
Jakarta, Indonesia - At least 62 people, mostly children, were killed and 700 injured after a shallow magnitude-5.6 earthquake struck near the Indonesian capital Jakarta on Monday, officials said.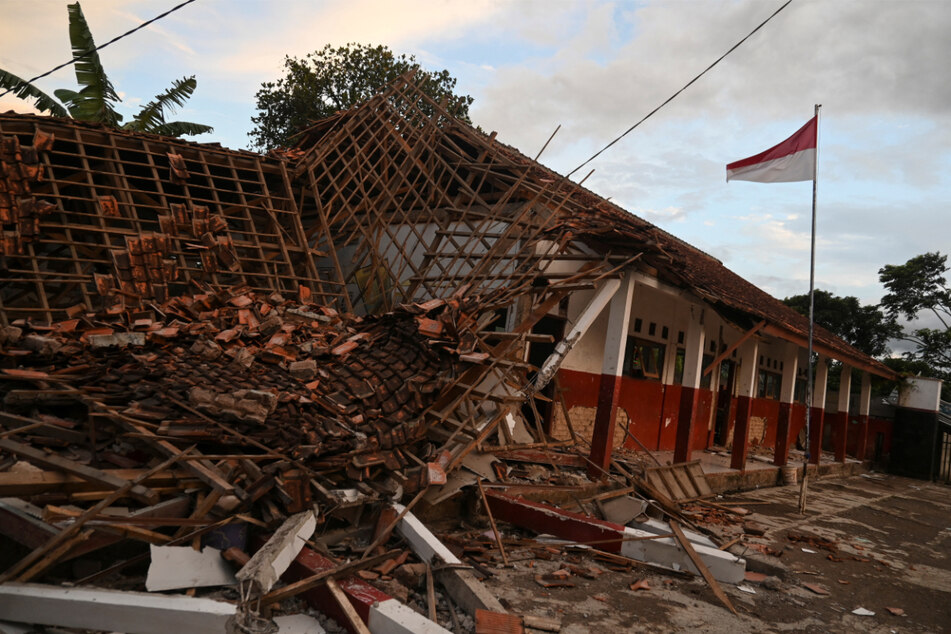 TV footage showed widespread devastation in the worst-hit Cianjur district, with cracked roads and houses badly damaged.
At least 25 people were still trapped under the rubble in Cianjur's Cugenang area, said Abdul Muhari, spokesman for the National Disaster Management Agency, who put the death toll at 62.
Cianjur district chief Herman Suherman said the death toll was likely to increase.
"Forty [of those who died] were children who were hit by collapsed buildings," Herman said.
Earlier, he said that some areas remained isolated because of landslides.
"Injured victims remain untreated in hospitals because there are not enough health workers."
Metro TV showed scores of people lying outside the Sayang General Hospital in Cianjur, some attached to IV drips.
Suharyanto, the head of the National Disaster Management Agency, said most of the victims were hit by debris from their collapsed homes.
"Many people died because their homes were unable to withstand the quake," said
Earthquake hits Indonesia near Jakarta during the day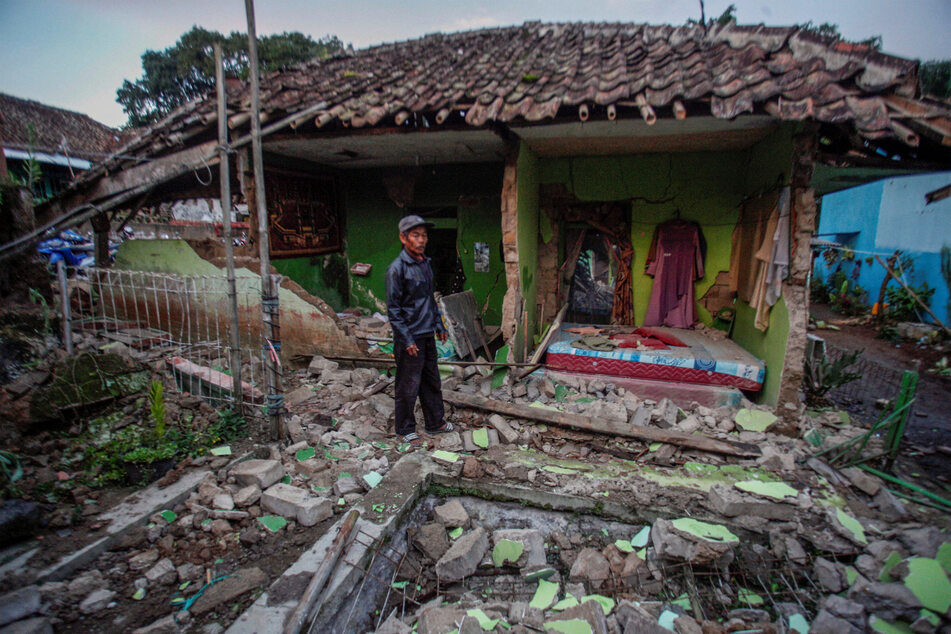 Luckily, Suharyanto said casualties could have been much higher if the quake had happened at night.
"It happened during the day and many people were not at home," said Suharyanto, who goes by one name.
More than 1,770 homes were either damaged or destroyed, said disaster agency spokesman Muhari.
"My house! My house is gone!" said a weeping woman in TV footage as she stood outside her collapsed home in Cianjur.
The quake struck at 1:21 PM local time, with the epicenter 6 miles south-west of Cianjur, the National Meteorological, Geophysical, and Climatological Agency said.
There was no threat of a tsunami, it said.
The quake swayed high-rise buildings in Jakarta, prompting residents and office workers to rush out in panic.
Indonesia sits on the Pacific Ring of Fire, an area noted for frequent earthquakes and volcanic eruptions.
The death toll and extent of the devastation is still developing.
Cover photo: REUTERS