It's raining microplastics: Over 1,000 tons of waste are floating above western US
San Diego, California - Our environment has a little problem by the name of microplastic. And even though the name suggest something tiny, the consequences for the US are huge.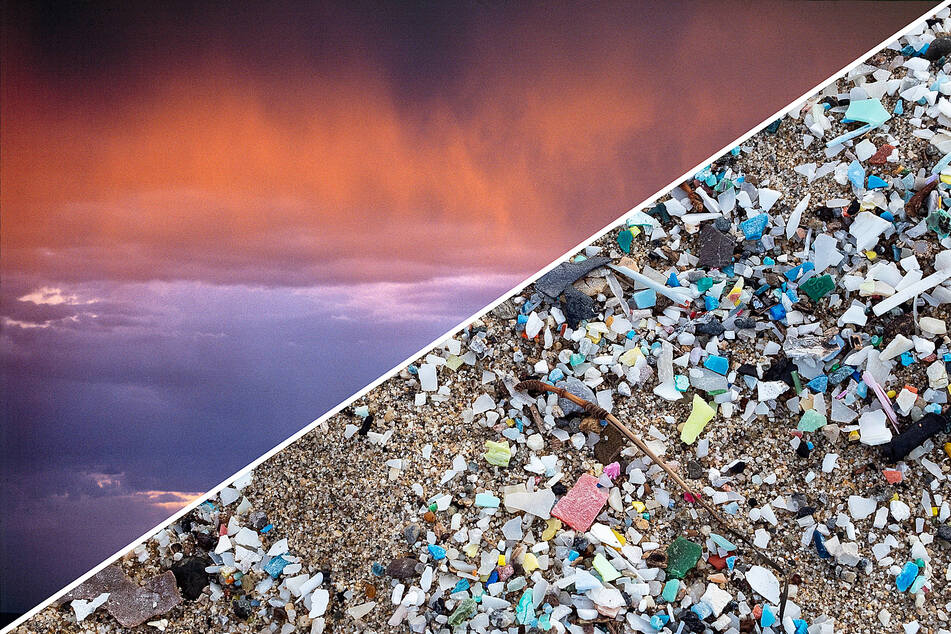 In an article published in Proceedings of the National Academy of Sciences, an international team of scientists introduced a new way to model the flow of microplastics which end up raining down over the US. Yes, it's literally raining plastic.
They also explained that of the over 1,000 tons of the plastic particles accumulating above the western US, 84% are from roads outside of major cities, and 11% are from the ocean itself.
It turns out that the water evaporating from the ocean's surface even lifts microplastics out of the water, because these plastic pieces are extremely light and measure under a fifth of an inch in diameter
On roads, the whirling winds from passing cars on freeways is strong enough to lift the particles into the air.
Once they leave the ground or the surface of the ocean, microplastics get boosted up into the atmosphere by stronger winds, where the researchers estimate that the plastic particles can stay aloft for about a week.
That's plenty of time for them to get some serious cross-country mileage, and once clouds form and rain starts to fall, any microplastics in the cloud system can come down in remote parts of the country, far away from where they first took to the skies – before the whole cycle repeats again and again.
The plastic we use is now a significant part of our environment, and it's here to stay in the ground, oceans, and even clouds.
Cover photo: Collage: IMAGO / Independent Photo Agency Int., IMAGO / Danita Delimont