North Carolina house sinks into the sea in dramatic video
Rodanthe, North Carolina - Sea level rise and climate change joined forces with a strong storm off North Carolina's Outer Banks to send surging waves and rising water at the coastline, and the hungry ocean has already snacked on multiple houses.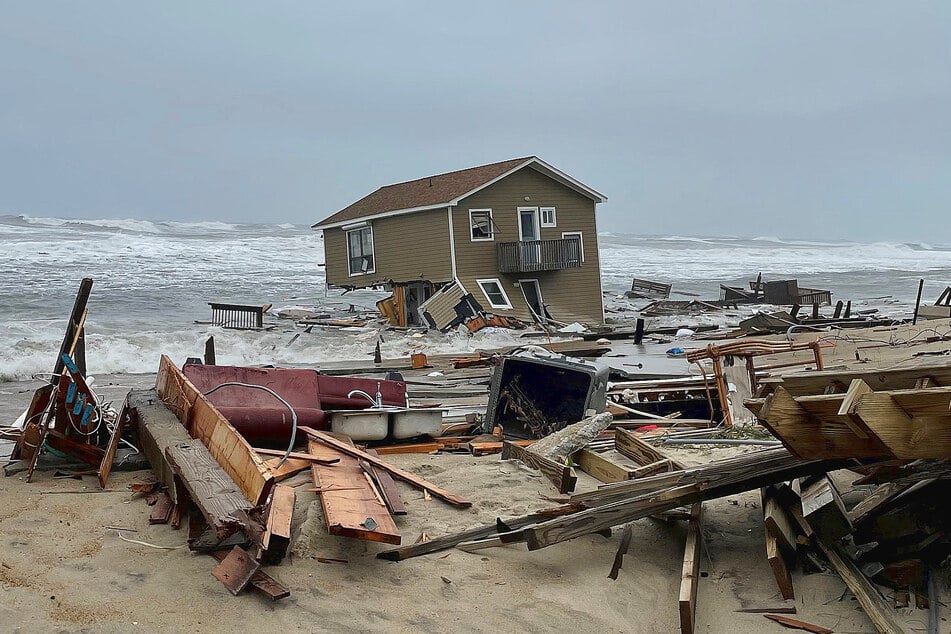 Another house sank into the sea on Tuesday in North Carolina, as seen in a video posted by Cape Hatteras National Seashore, marking the second home of the day to be swallowed up by the water.

The clip shows the building's stilts giving way as the whole structure then collapses into the stormy waves.
There was no one in the building when it hit the surf, and the other building that was claimed by the waves was also empty.
But the stormy weather also wrecked roads and cut off parts of the coast before crews were able to clear and repair roads.
Sinking value
@TollyTaylor tweeted that the house was worth $381,200 on Zillow, but the listing might have been updated to reflect the sudden loss of the entire place. It was sold in 2020 for $275,000, however.
The houses taking a dip in the surf are just the beginning of a mounting climate change trend on the nation's coasts.
Warming oceans drive sea levels up, which means there is less of a buffer between property, roads, and other infrastructure when a storm rolls in.
To avoid the worst effects of climate change, like sea level rise swallowing up even more homes and wrecking towns, acting now is key, for as long as that window is open.
Cover photo: REUTERS