Tipping point: Greenland ice melt and sea-level rise are locked in
Greenland - The climate crisis has reached one of its most dire tipping points, from which there is no coming back: Greenland's ice will melt, even if we cut greenhouse gas emissions immediately.
An international team of climate researchers published their study in Nature, showing that at least 10 inches of sea-level rise are locked in due to melting Greenland ice.

The study, seen by The Guardian, points out how the rising waters won't stop, even if we stop emitting CO2 and other greenhouse gases starting today, marking a tipping point climate scientists have been warning world leaders about for decades.
The findings underscore how important swift climate action is, because putting off meaningful action just increases the likelihood of hitting tipping points like this one.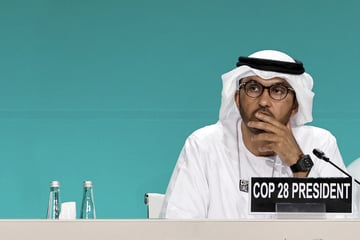 Unlike previous research, the team took a conservative estimate of sea-level rise, with National Geological Survey of Denmark and Greenland's Prof. Jason Box telling The Guardian, "It is a very conservative rock-bottom minimum. Realistically, we will see this figure more than double within this century."
That rising sea level won't just occur at the end of the 21st century. It's already happening, and the effects are already being felt, from disintegrating coastlines and houses swallowed by the tide to more intense storms slamming coastal regions.
As the waters rise, the effects will intensify.
Even though sea-level rise from Greenland's ice sheets is locked in, ditching dirty fossil fuels as soon as possible could still avoid even worse impacts from climate change.
Cover photo: Kerem Yucel / AFP