Pika Fire in Yosemite National Park balloons – with no containment
Yosemite Valley, California - A wildfire that ignited from a lightning strike in Yosemite National Park more than two weeks ago tore through forestland amid a California heat wave on Sunday, ballooning to 650 acres with no containment, officials said.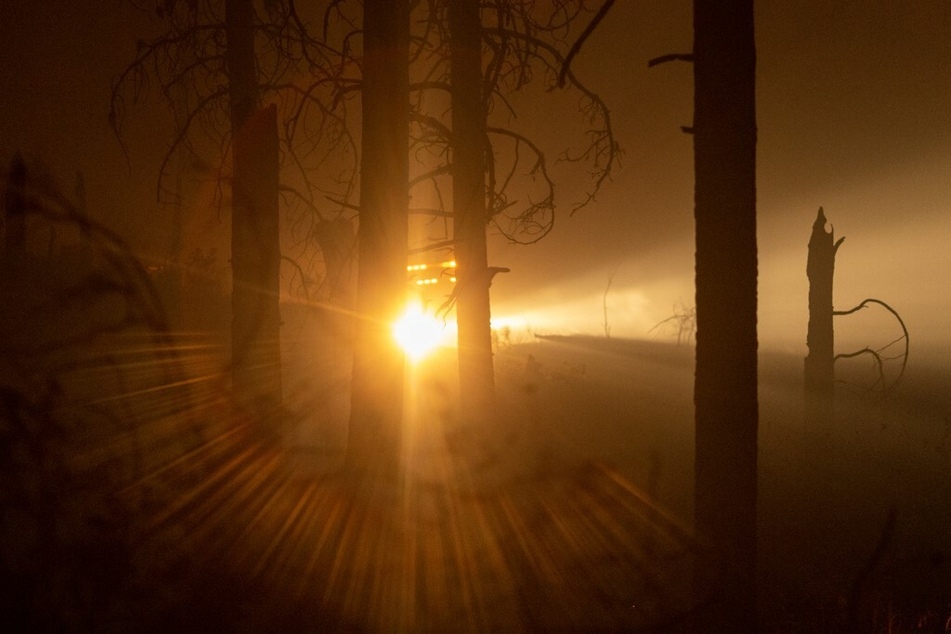 The Pika Fire started on June 29 northwest of North Dome, a granite dome just northwest of Half Dome, and was growing moderately on Sunday.

"Yosemite Fire crews are using a confine and contain strategy utilizing natural barriers and trail, using fire to secure and strengthen control lines," the park said. "A confine and contain strategy under favorable conditions allows fire to move naturally across the landscape, providing ecological benefits to plants and wildlife, while also meeting protection objectives to minimize risk to people and infrastructure."
The fire flooded the valley with smoke on Sunday morning and the park warned that periods of poor air quality and visibility were likely in coming days, especially from evening to morning.
A robust ridge of high pressure sent temperatures soaring across inland areas of California over the weekend. An excessive heat warning was in effect for Yosemite with temperatures in the valley expected to reach over 100 degrees.
With the high pressure forecast to weaken in coming days, temperatures this week are expected to be several degrees lower than they were over the weekend.
Cover photo: DAVID MCNEW / AFP