Recycling kingpin proves one man's trash is another's treasure
Houston, Texas - Plastic can be useful as a common packaging material, but it does tend to pollute the ocean and take up space in the dump. TAG24 NEWS spoke with Rick Perez, an industry leader who has spent over 30 years trying to lower plastic's harmful impact on the environment by recycling to turn a profit.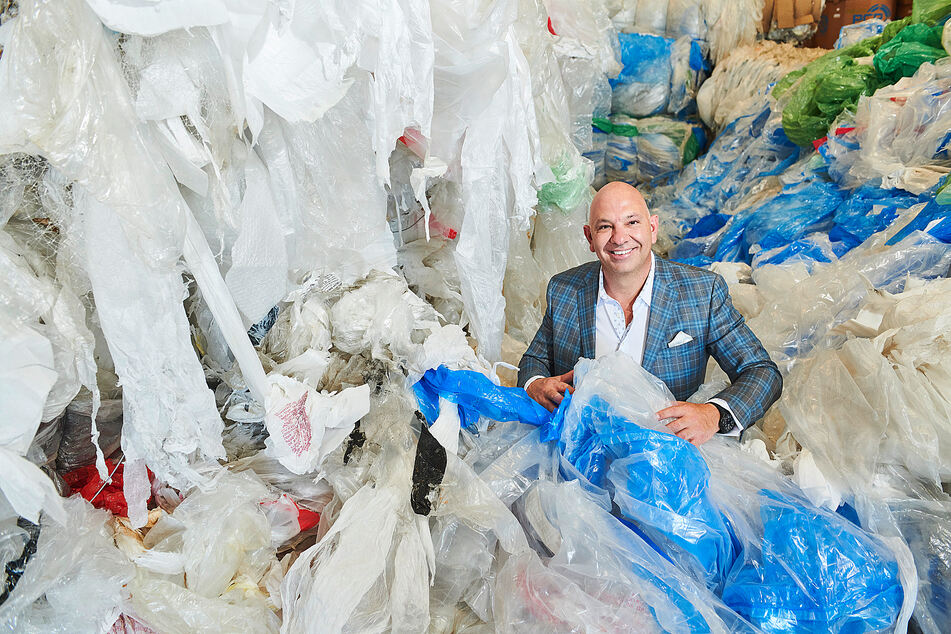 Perez, CEO of Avangard Innovative, immigrated to the US from Mexico when he was 8 years old. Viewing the county's waste problems with fresh eyes helped him turn him into one of the biggest players in the recycling game today.
Perez started small with a big vision in 1986, years before Avangard Innovative was born.
"I started the company with a phone and fax at my parents' house with $1,000 back when recycling was not so sexy and there was really not a big focus on it at all," Perez once told Recycling Today of his first venture.
20 years later, Perez merged his company with Avangard Industries Ltd. and became CEO of Avangard Innovative.
The company snags plastics, metal, and other recyclables before they get dumped into landfills, and uses industrial-grade shredders and machinery to turn them into sellable blocks, pellets, or resin that companies reuse for new products or packing materials – making a big impact for climate action.
Perez told TAG24 that he has his eyes on the big picture of a circular economy for recycling, which needs more companies to see the dollar signs in the piles of plastic that end up in the dump.
"To really make change at scale, you have to be able to make it economically make sense for the whole supply chain," he said. "We've been doing that for 30 years, and we've been working on how to really capture recyclables and make them valuable."
"You go and educate companies, we call them environmental partners, to make sure that the product that we get can convert back to a product that can get right back into the supply chain, that goes right back to the consumer," he explained of his company's method to getting others on board. "And we do it all over again. That's what we mean by monetizing recyclables in moving the circular economy forward."
Getting in on the movement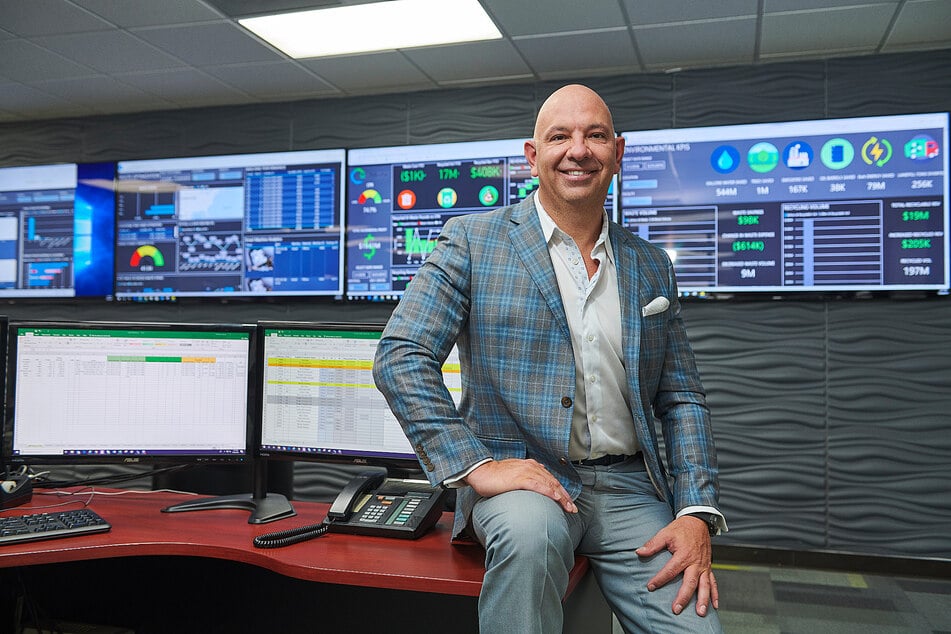 Avangard isn't just a small Texas recycling operation. It's now so big that naming its many partners would take all day.
"We partner up with, for example, Home Depot, Whole Foods, Amazon," Perez said. "We have about 20,000 locations that feed into our network from so many partners. You name it, from beverage, to food packaging, to furniture packaging, to automotive."
Two big names that stand out: Dow Chemical, a major manufacturing player, and new partner Hi-Cone, which recycles the six-pack plastic rings which all too often end up in landfills or worse, around animals' necks.
The partners help feed recyclables into Avangard's facilities. The company also uses "MERVs," material recovery facilities, to sort through garbage and capture useful products before they end up in a landfill.
Then the company's machines rip up, compress, or melt down disregarded materials into a useful type of plastic. At the end, Avangard gets a basic plastic mix to sell back to companies that make packaging or other products.
"It's a blend. We call it a recipe," he explained. "We're doing over 120 million pounds of flexible packaging today that's going right back into Dow Chemical, Hi-Cone."
One tricky hurdle to recycling such a large amount each day is getting people and companies to recycle in the first place.
"If you make [recycling] hard, you know where the default goes to? It's called 'Trash,'" he said. "Waste companies now even today realize that putting plastic in a landfill doesn't make sense. There are so many landfills that I think it's gonna be harder and harder to keep digging holes and putting things into the ground."
Looking to the future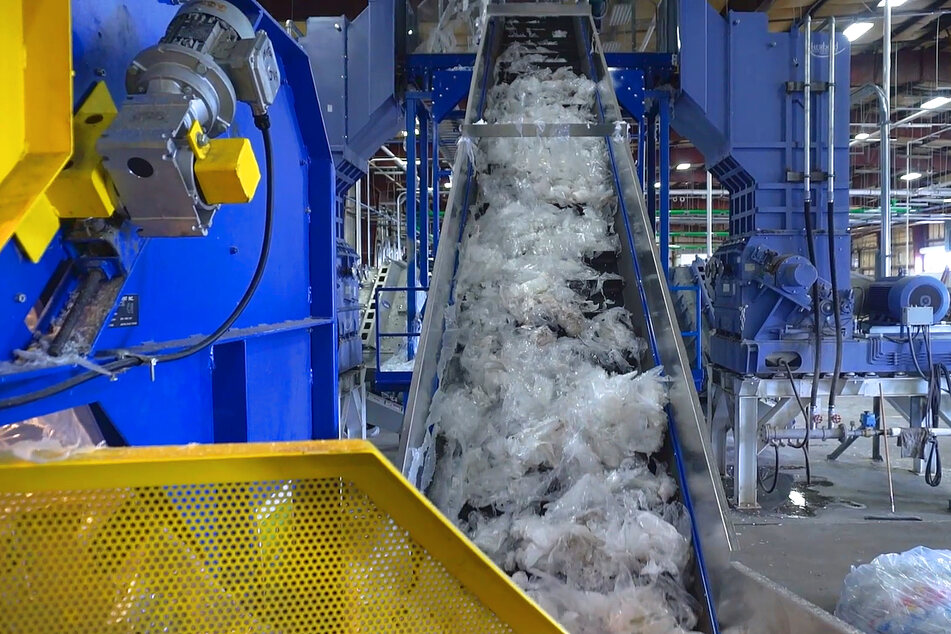 Perez wants to keep motivating companies to push past challenges to move a circular recycling economy forward. A first step is to design products with a long lifecycle in the first place, and ones that are easily recyclable.
"First and foremost, we always believe in making every product that can, at the end of its life, be recycled," he said of Avangard's mission.
Partners even check in with his recycling company to try to make better products, a huge win.
"Brand owners are even sending us product before they send it out to consumers to make sure it can be recycled, and we're part of that solution."
Perez has seen the reusables industry change before, and noted that Avangard is prepared to change with it, and for the planet and consumers' benefit.
"We will adopt any packaging that will be better for the environment, user-friendly, and that we can capture," he said.
After decades of rising to the top of the industry, Perez's ambition is simple, and personal.
"I want to leave this place better for the next generation and my children," he said. "I want to make sure to encourage people and educate on what we can do, because a lot of people don't believe recycling is real. And I'm here to tell you: It is real."
Like other companies who've taken the dive into sustainable production, Avangard Innovative has shown that climate action can make money, and help our future too.
Cover photo: Avangard Innovative