Scientist Rebellion: The climate experts risking arrest for sounding the alarm
Washington DC - Climate scientists have had enough, and TAG24 heard from organizers on why they're rising up to protest climate inaction.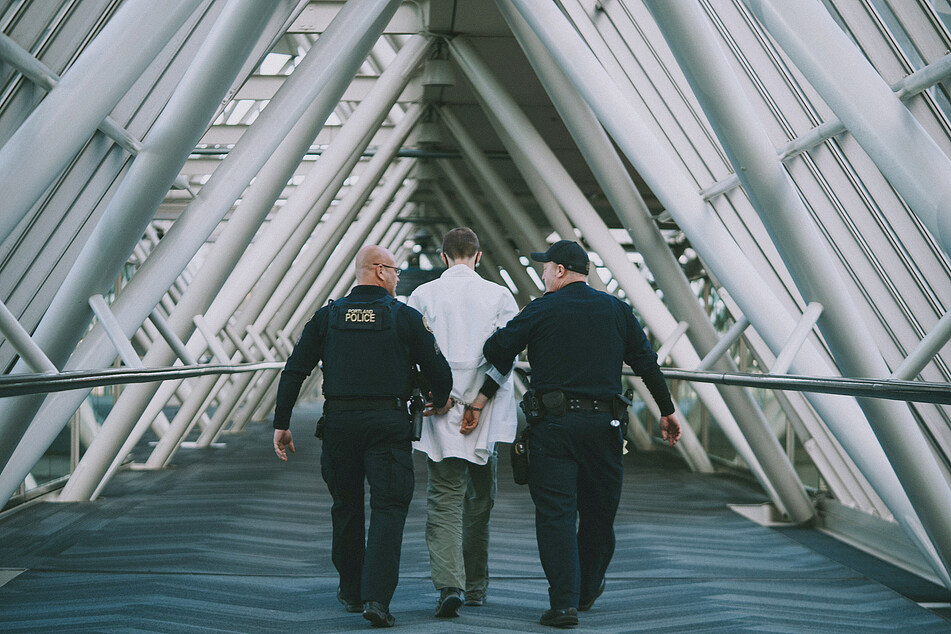 The growing Scientist Rebellion movement is a group of climate experts who are fed up with the status quo and are mobilizing fast.
The Scientific American reported that on April 6, they had 1,000 scientists in 25 countries engage in non-violent protest in a call for urgent climate action and an end to fossil fuel use.
Scientist Rebellion's Kyle Topfer, an Australian environmental scientist based in Germany, is one of them.
"We're trying to show that there are members of the scientific community not willing to go along with stupid government political manipulation anymore," he told TAG24 NEWS.
The international protests on April 6 were just days after the Intergovernmental Panel on Climate Change released its newest urgent warning that now is the time to take climate action, a warning that Topfer says is going largely unheeded.
But this was only the most recent example of climate experts from Scientist Rebellion taking a stand.
Scientist Rebellion started out as a mainly European group, and really made waves at the UN's 2021 climate conference, COP26 in Glasgow, Scotland.
Topfer recalled how he and others got themselves arrested for blockading a bridge outside the climate conference venue, then returned to just beyond the bridge to stage another protest action.
"It was pretty high level. We chained our necks together on a bridge and blocked the bridge in freezing cold rain for five hours, until the police had to cut us up and cut us off," he recalled.
He estimates that Scientist Rebellion is now about ten times larger than it was a year ago.
"We had, you know, around 1000 to 1200 scientists who took significant high levels of civil disobedience actions. And when you compare that to less than a year ago, only getting 100 who didn't even do actions like that."

Leaked IPCC report draft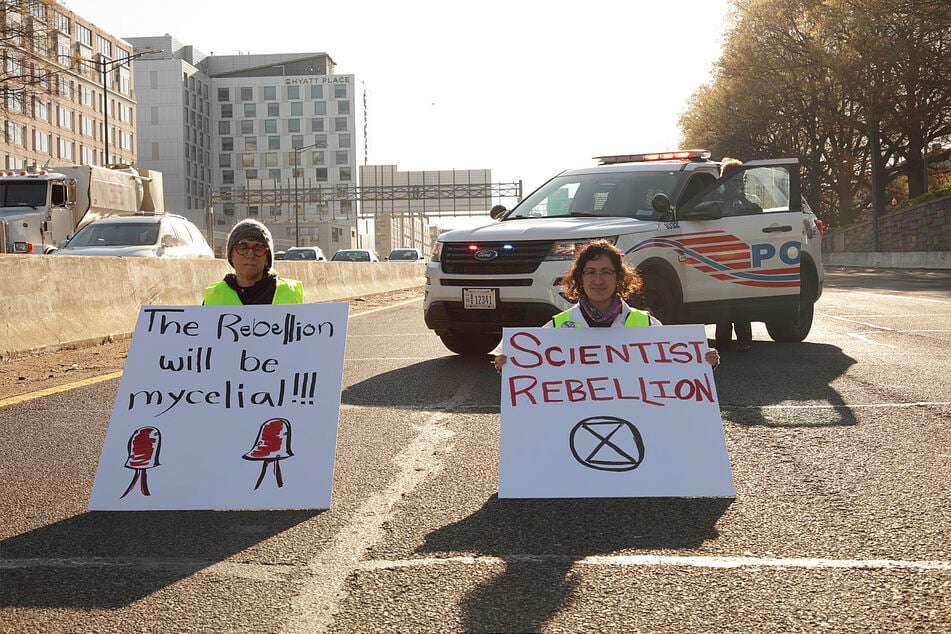 After the actions at COP26, Scientist Rebellion riled up of some IPCC report authors for leaking a draft version of the Summary for Policymakers paper months before the final version was approved.
Topfer confirmed that the leaked report was "the official draft that was being circulated at the time." He said that the main reason it was leaked was to show that the official draft was ready to go. Instead, not only did it take governments months to put their changes in, the final version ended up far weaker and more vague.
"This is one of the main reasons that we're pissed off with the IPCC, not in terms of the process they go through to put the science together and so on. But then when the end product that you get still refuses to actually speak clear words," Topfer said.
Soil and forestry expert Dr. Rose Abramoff said of the IPCC report getting watered down, "I understand why it occurs, but of course I would support a report which is reviewed by scientists for accuracy alone."
Dr. Abramoff was arrested multiple times for protest actions in Washington DC, and originally connected with Scientist Rebellion in 2021.
"I am one of the organizers for Turtle Island (which gathers scientists in who live in the US and Canada). I heard about Scientist Rebellion during the actions at COP26 in Glasgow and starting working with them the following month," she told TAG24.
In her view, the 2022 Climate Change Mitigation report should be alarming enough on its own.
"[The report] still contains very strong language about the urgency with which action is required."
"You can imagine what the full message from scientists might look like. Scientist Rebellion is one expression of that message."
How does Scientist Rebellion work?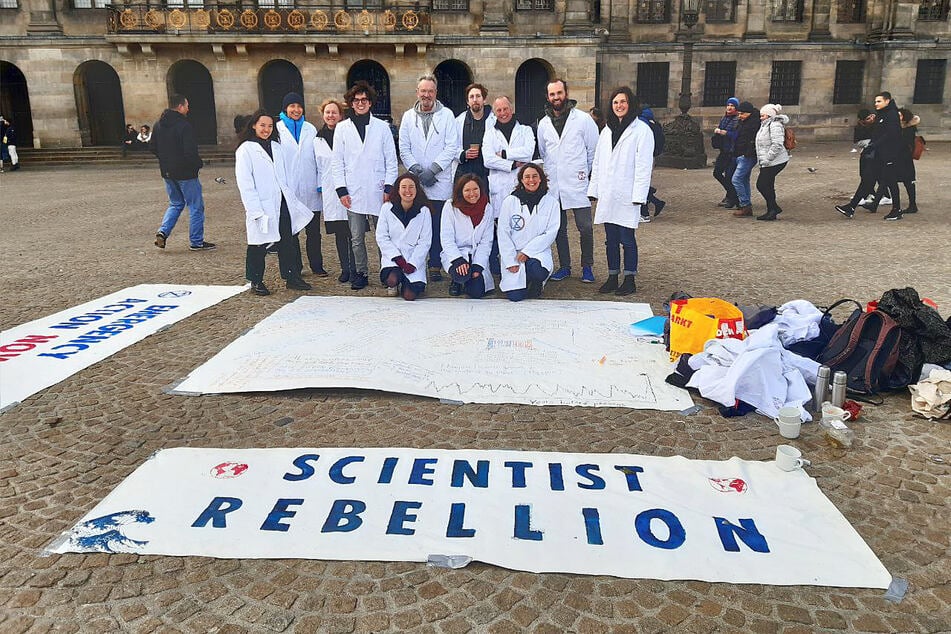 Topfer stressed that Scientist Rebellion has a flat hierarchy, so everyone pulls together, and all are in agreement that taking protest actions is their moral obligation in the face of the climate crisis.
They focus on using non-violent civil disobedience, a protest strategy that can be surprisingly effective. And there are plenty of different ways to practice peaceful civil disobedience, from chaining yourself into a human wall, to plastering flyers on a building, or simply going on a protest march.
According to Harvard political science professor Erica Chenoweth, it takes only about 1% of a country's people to join in a movement for it to be successful half the time. And Chenoweth notes that "virtually no regime can withstand a movement" if the numbers swell to 3.5% of the population.
She also found that non-violent protests are much more likely to be successful than violent actions, in part because it's easier to justify harsher crackdowns against groups that use violence than those who are peaceful.
Topfer echoed her message: "Not only are nonviolent movements more effective, but the change that comes about when there is change at all, is usually more positive as well."
But the movement doesn't get out on the streets in nonviolent protest alone. There are plenty of other activist groups that SR partners with, from Extinction Rebellion to other more local movements, like Australia's Fireproof.
Topfer also pointed to Dr. Abramoff's recent protests with climate group Declare Emergency, during which she was chained to the White House fence and blocked a DC highway.
A global movement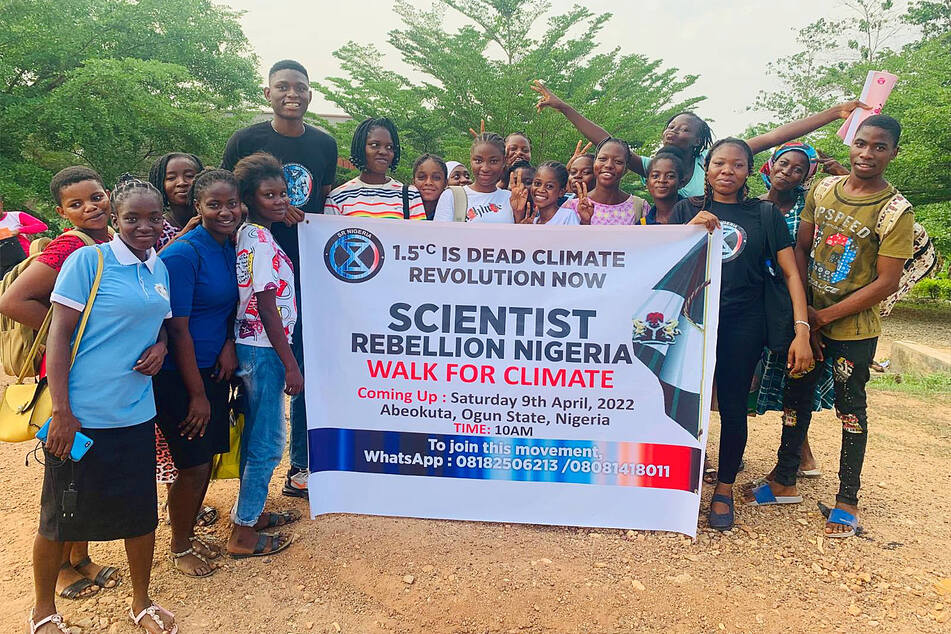 Although it started as a European group, Scientist Rebellion has expanded into what Topfer refers to as the Global South. These are the countries that have contributed the least to climate change, but are already getting hit the hardest by floods, droughts, and rising sea levels.
Dr. Abramoff also pointed to those parts of the world who are joining the Scientist Rebellion when asked about what her proudest protest moments were.
"I cannot choose a single action! I am proud of the depth and breadth of actions, including many historically disenfranchised voices such as our indigenous in the US, and low-emitting countries such as DRC, Sierra Leone, and Ecuador," she said.
"Of course, I am also proud of the groups in the EU that managed to mobilize hundreds of scientists to action."
Topfer already said that actions are already in the works for this year's COP26 and run-up events, while Dr. Abramoff will continue her efforts to make scientists' worries and expertise heard in the States.
"The US is far behind the EU in convincing scientists that it is not political to tell the truth, and that we rather have an obligation to future generations not to mince words about what we know," he insisted.
"I will continue to work towards this paradigm shift in my own country and work with communities that are already experiencing the effects of our changing climate."
Experts like Dr. Rose Abramoff, Kyle Topfer, and the other protesters of Scientist Rebellion still believe there is time to take on the climate crisis and win. That's why they are out demonstrating and risking arrest over and over again.
Cover photo: Scientist Rebellion/Olivia Louise