Teen climate activists occupy Kevin McCarthy's office as government shutdown looms
Washington DC - Dozens of teenagers occupied the office of the top Republican lawmaker on Thursday to protest against a looming government shutdown they say will exacerbate the climate crisis.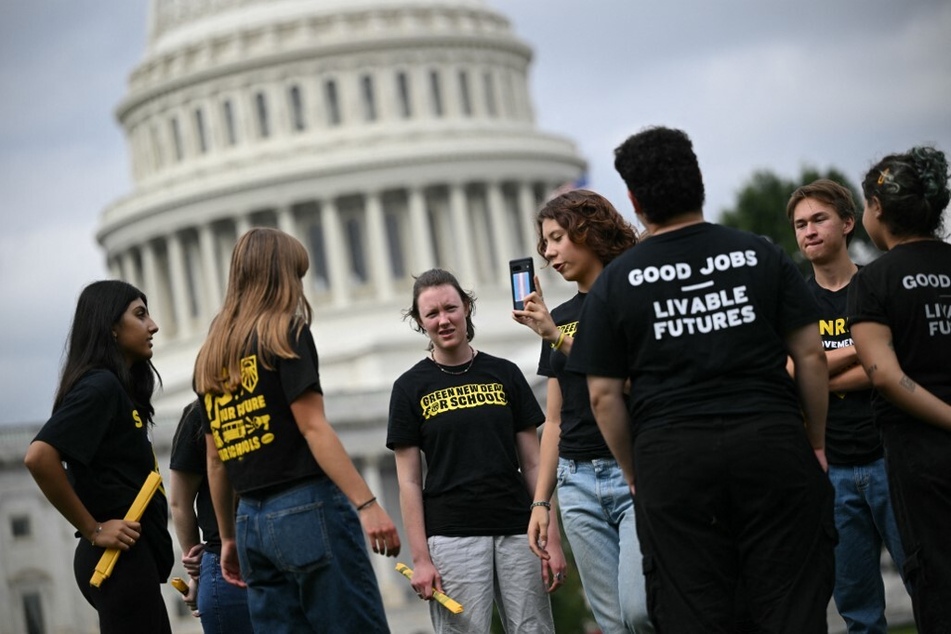 The Sunrise Movement, a nationwide youth environmental campaign, said around 30 of its members flooded inside House Speaker Kevin McCarthy's office while over a hundred more crowded the hallway outside.

The group says 18 protesters were detained by police after refusing to disperse.
"Our generation is on the front lines of this crisis," Ariela Lara (17), a high school senior from the Bay Area in California, told AFP.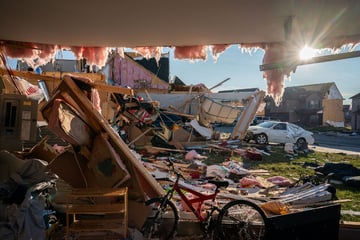 "We sit at the center of climate disaster and government neglect, and that's what we've been seeing from the Republican Party, especially McCarthy, who is the face of it all."
Brandishing signs that read "The GOP Hates Gen Z" – a reference to the Republicans' "Grand Old Party" moniker – the activists made speeches and sang protest songs during their half-hour "occupation" of McCarthy's office.
McCarthy was not present during the protest at the Rayburn House Office Building, across the road from the US Capitol.
Climate activists slam Republican-driven government shutdown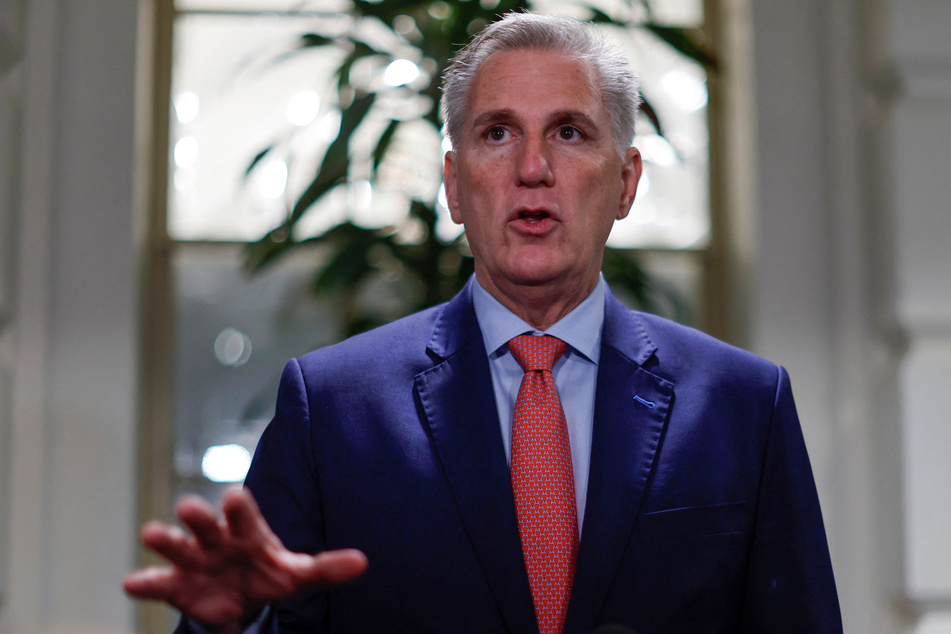 Demonstrators told AFP they were warned by police to move on, and that the detentions came after much of the group continued to block access to the doorway.
McCarthy's team and the Capitol Police did not respond to requests for comment.
The government is expected to shut down this weekend, meaning potentially millions of federal employees sent home or working without pay, with Congress paralyzed by demands for spending cuts from the Republican right and unable to pass a budget for 2024.
The Sunrise Movement has voiced concerns over funding for emergency disaster relief and pro-climate provisions in President Joe Biden's signature Inflation Reduction Act.
"In my state, in Oregon, people are dying from wildfire smoke and extreme heat in the summers. People are dying in hurricanes across the country and climate disasters everywhere," Adah Crandall (17), from Portland, told AFP.
"The GOP has blood on its hands, and if it shuts down the government... and fails to continue providing the support that people need to literally stay alive, they should be ashamed of themselves."
Cover photo: Collage: MANDEL NGAN / AFP & REUTERS