Biden signs Inflation Reduction Act into law: "We make history"
Washington DC - After months of wrangling, politicking, negotiating, and – most of all – compromising, Democrats and President Joe Biden celebrated the signing of a meaningful bill addressing healthcare, tax, and climate change.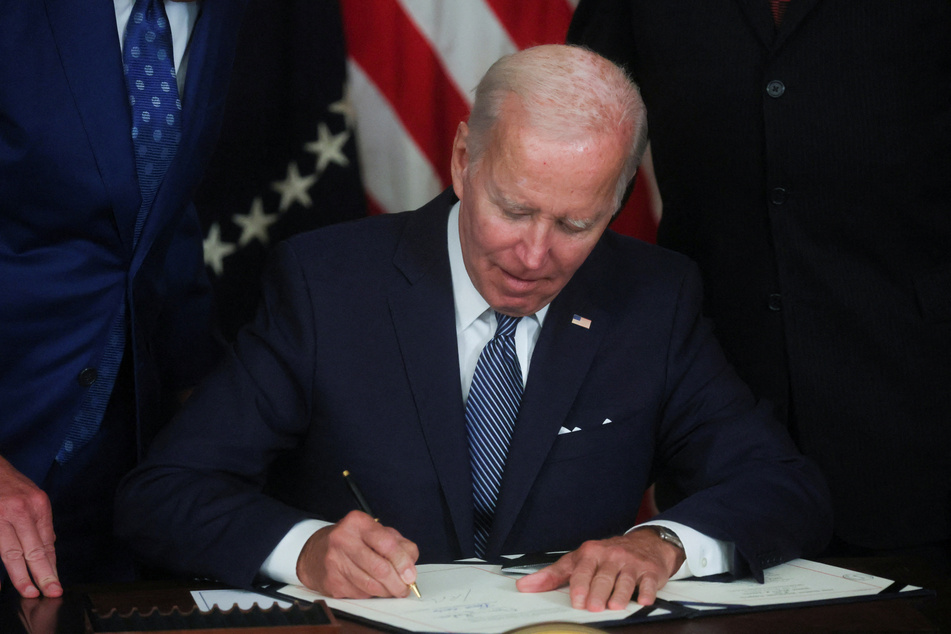 On Tuesday, Biden signed the Inflation Reduction Act (IRA) during a White House ceremony meant to reflect how significant this moment is for the president and his party.
"With the signing of the Inflation Reduction Act into law, we make history," the commander-in-chief said.
What started off as the truly ambitious Build Back Better program may have been whittled down to something far less impressive, but for long stretches of time, it looked like it might be wiped out completely.
United Republican opposition, added to the interference of conservative Democrats Joe Manchin and Kirsten Sinema, seemed to have killed the bill as recently as last month.
In the end, the $750-billion legislation offered enough concessions to make it through. No expanding child tax credits, no paid family leave, no measures to reduce fossil fuel production – that and more was the price that was paid to get those last two Democratic names on board and the bill through Congress.
Biden boasts "biggest step forward" on climate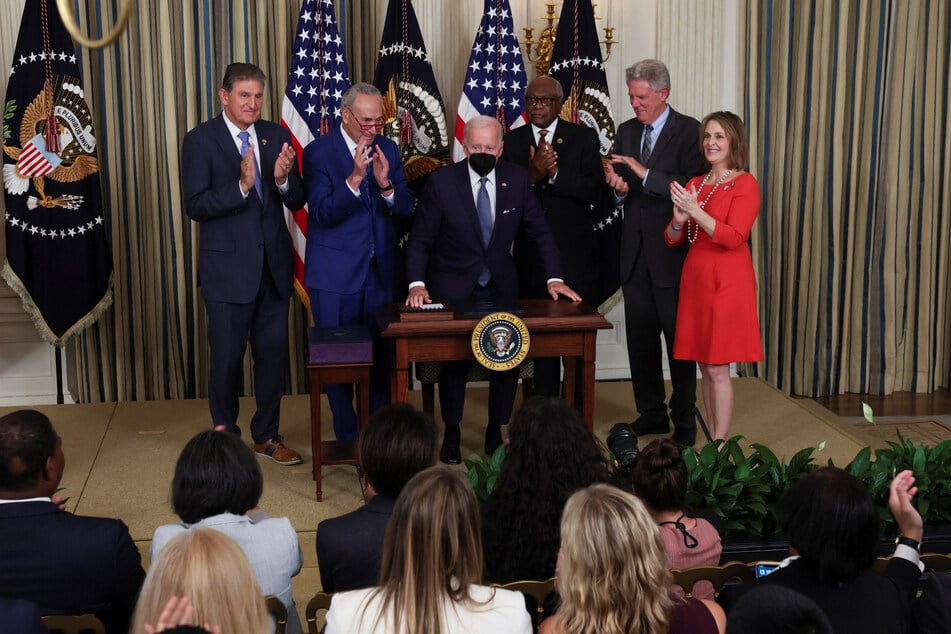 In this context, Biden wasn't wrong when he boasted on Tuesday that IRA "is the biggest step forward on climate ever." It sets aside $369 billion for green energy projects, though there are a lot of "buts" that have climate experts a lot less optimistic.
There's more to celebrate when it comes to the bill's healthcare provisions, which bring Medicaid to the negotiating table for drug prices and should reduce costs for expensive medications and medical devices, such as hearing aids.
How is it all being paid for? By "restoring fairness to the tax code" and "making America's largest, most profitable corporations pay their fair share," Biden said, pointing to the new minimum corporate tax rate set at %15, as well a tax on stock buybacks.
"The promise of this nation is real. The Inflation Reduction Act is not just about today, it's about tomorrow. It's about showing that America – and American democracy – works. Not just for the privileged few. But for all of us," the president added on Twitter.
Cover photo: REUTERS