Tornados ravage multiple states: Kentucky governor says at least 80 dead
Mayfield, Kentucky - A powerful storm has wreaked havoc in multiple states and left thousands without power, particularly in Kentucky, where up to 100 people are believed to have been killed by multiple tornadoes overnight on Friday.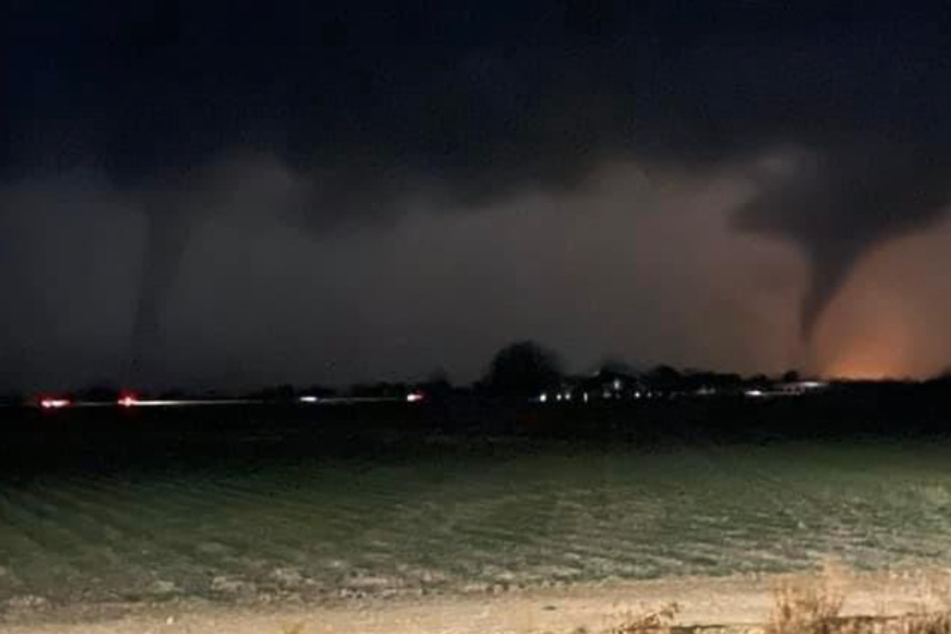 Early Saturday, Kentucky Governor Andy Beshear described the "most severe tornado event in Kentucky's history" and was visibly emotional when he spoke of deaths in many counties.

A roof collapse at a candle factory resulted in "mass casualties," the governor said
"The primary tornado was on the ground continuously for over 200 miles in our state, something we have never seen before," Beshear said.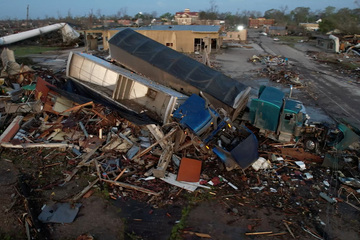 Over 50,000 homes were without power, he added, while declaring a state of emergency for the state.
A tornado caused the roof of an Amazon distribution center to partially collapse in Illinois. An unknown number of people were trapped in the building at the time the storm hit on Friday evening in Edwardsville, near the city of St Louis, local police chief Mike Fillback told reporters.
Rescue workers were able to get a number of the trapped people out of the building. However, it's still unclear how many are still trapped inside.
According to NBC News, there have been 27 deaths confirmed so far across five states: Arkansas, Illinois, Kentucky, Missouri, and Tennessee. The number is expected to rise.
Update, December 11, 9:00 AM EST: Kentucky governor asks for federal aid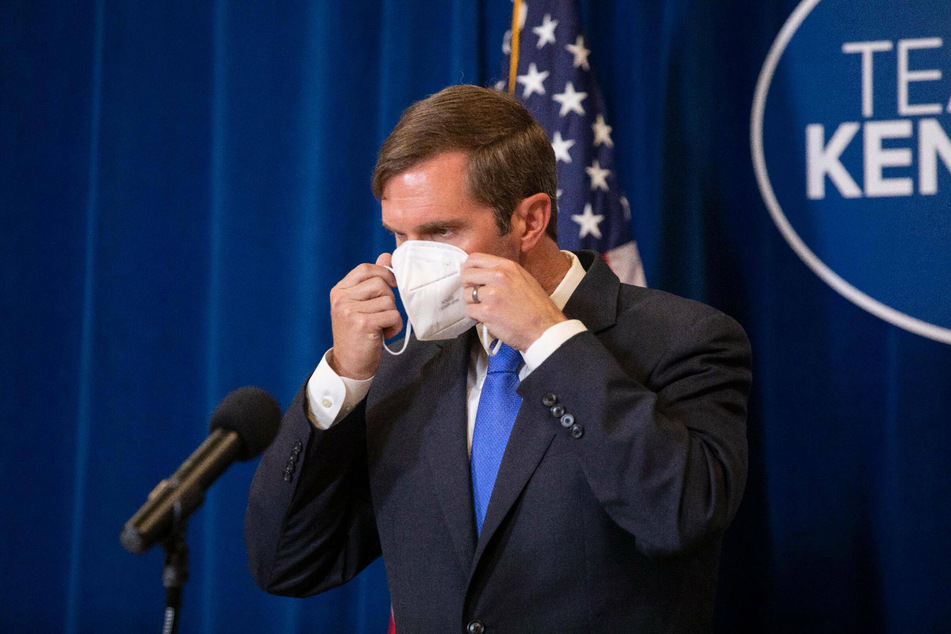 The governor of Kentucky, Andy Beshear, has asked President Joe Biden for federal aid following some of the worst tornadoes ever seen in the state.
"Kentucky is in need of federal assistance to respond to this event," Beshear wrote in a letter to Biden and later tweeted on Saturday.
Seventeen of the 120 counties in the state were affected by the disaster, and power outages were widespread, Beshear wrote, adding that at least 50 people had died.
Kentucky Emergency Management Director Michael Dossett told CNN that tornadoes had cut a swathe over 200 miles long through the state and called the event one of Kentucky's "darkest days."
Update, December 12, 6:00 AM EST: Biden speaks of "tragedy" as death toll rises at collapsed Amazon warehouse in Illinois
President Joe Biden has called the "likely largest" tornado outbreaks in the country "a tragedy" as he addressed the public with words of support.
"It's a tragedy. It's a tragedy. And we still don't know how many lives are lost or the full extent of the damage," Biden said. He emphasized that the federal government will do "everything it can possibly do to help."
He also said he will be visiting Kentucky, one of the hardest hit states, once it's clear he and his staff will not "get in the way of rescue and recovery" efforts.
"I'm working with the governor of Kentucky and others who may want me to be there, to make sure we're value added at the time, we're not going to get in the way of rescue and recovery. I do plan on going."

In Edwardsville, Illinois, rescue workers are still searching for survivors after an Amazon warehouse collapsed with an unknown number of people in it. Fire Chief James Whiteford said at a press conference that six deaths have been confirmed so far.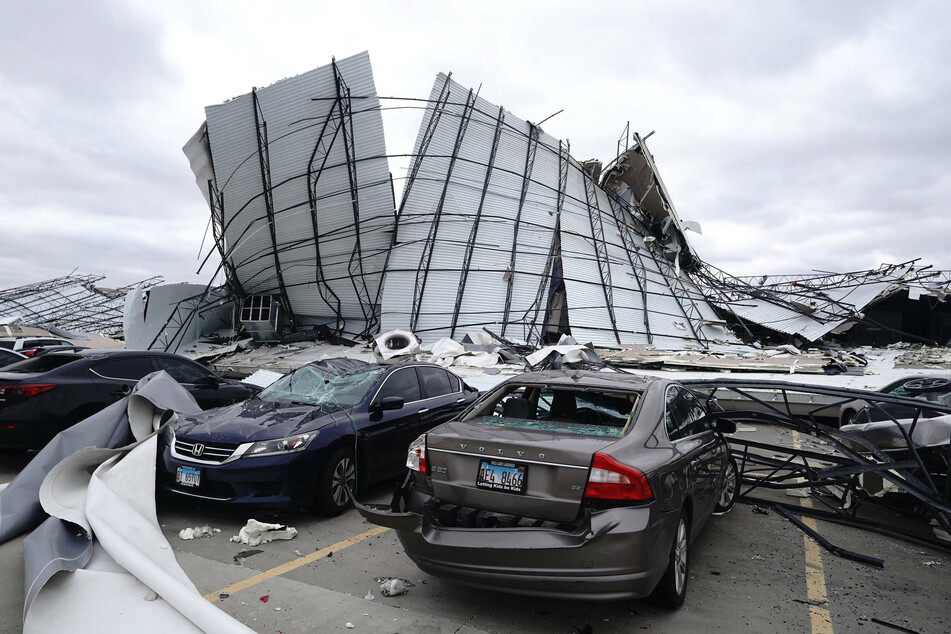 Due to a shift change at the time the tornado hit, Amazon wasn't unable to say exactly how many of its employees were on the scene.
Update, December 12, 2 PM EST: Kentucky governor confirms at least 80 deaths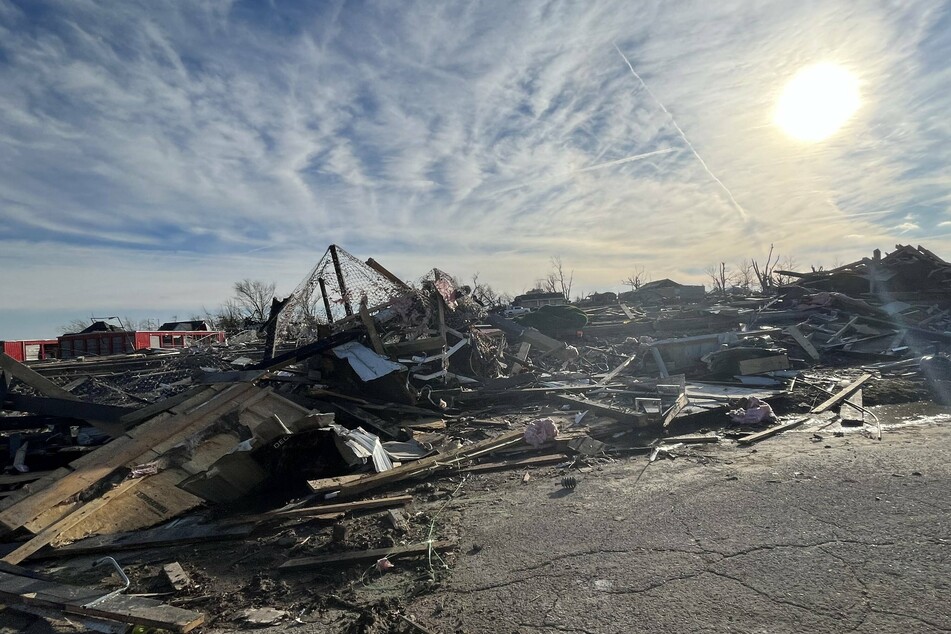 Following some of the strongest tornadoes ever seen in the US overnight Friday, the governor of Kentucky, the hardest-hit state, said on Sunday that he now believes over 80 people to have died.
"The confirmation process is slow," Andy Beshear told CNN, but from reports he had received, he said that more than 80 people had died in his state, and that he expected the final death toll to exceed 100.
"This is the deadliest tornado event we have ever had." The extent of the destruction is devastating, he said. "I have places that are gone. I mean, just gone."
Numerous people remain missing, the governor said. In the town of Dawson Springs alone, with a population of around 2,700, the list of missing people spanned eight pages, he said. "The massive, widespread damage makes rescue efforts challenging."
Cover photo: IMAGO / Xinhua