Two devastating New Mexico wildfires still raging
Santa Fe, New Mexico - The megadrought in the US Southwest, made worse by climate change, is making wildfire season brutal. Firefighters have their work cut out for them with two growing fires in New Mexico.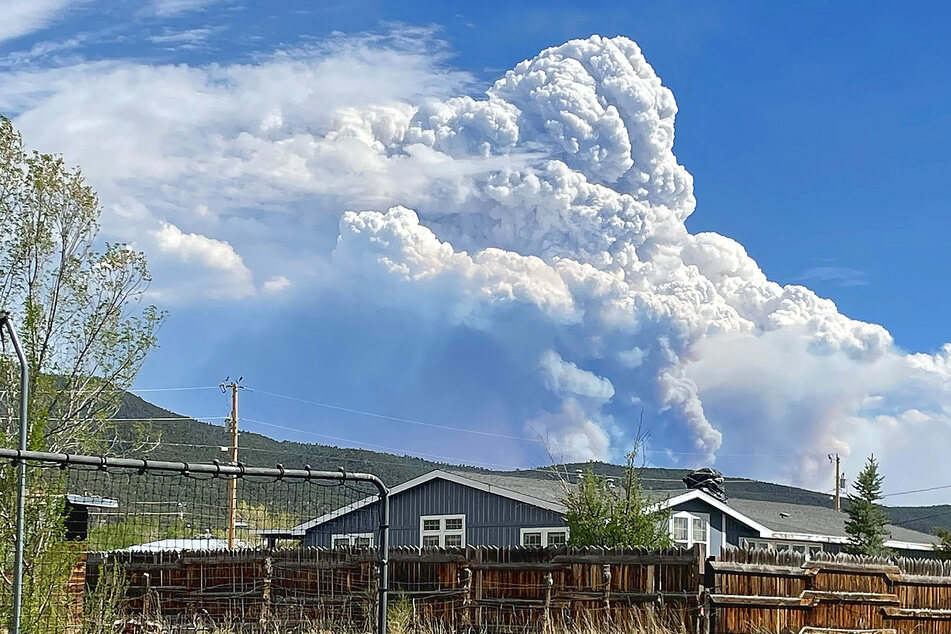 In the southeast corner of New Mexico, two fires have been burning across 150,000 acres since early May, according to the National Interagency Fire Center (NIFC).
There are four other wildfires burning in the state, including the massive Hermits Peak Fire. But the thousands of firefighters in action don't have to go it alone, thanks to support from California.
California Governor Gavin Newsom has sent a total of five strike teams to help take on the raging fires, at New Mexico Governor Michelle Grisham's request.
Black Fire
The NIFC says the Black Fire was started by human activity, but is still investigating how exactly it started.
Now, a total of 646 firefighters are working to contain Black Fire.
Windy weather and super dry fuel made the spread tricky to shut down, which is why the fire is only 11% contained and has spread across more than 150,000 acres at the time of writing.
Bear Trap Fire
The cause of the 26,000 acre Bear Trap Fire is unknown, but it has only been contained to 28% at the time of writing.
The 515 firefighters working to slow the spread of the fire, but strong winds and plenty of dry wood and brush give the wildfire the perfect conditions to keep on growing.
These kinds of massive wildfires will become more common and more intense, because climate change is making the conditions for them ever more likely, says the United Nations Environment Program.
Cover photo: REUTERS