ISS crew's return delayed after leak on space capsule
Moscow, Russia - Two Russians and an American on board the International Space Station (ISS) will probably return to Earth later than planned due to a leak on their descent capsule, a top space official said in Moscow on Wednesday.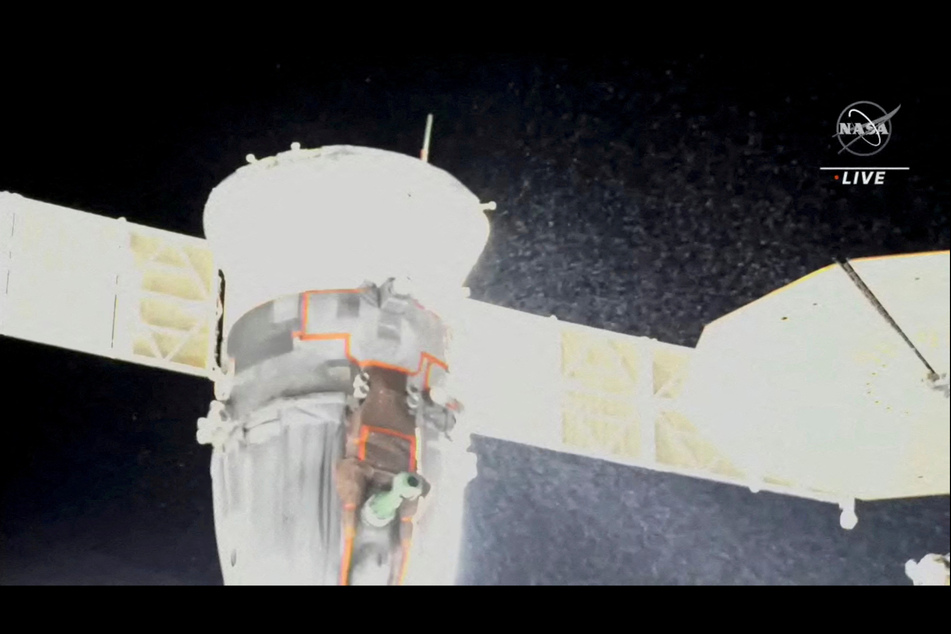 Cosmonauts Sergei Prokopyev and Dmitry Petelin and NASA astronaut Frank Rubio will now fly back in the backup Soyuz MS-23 instead of the Soyuz MS-22 capsule that brought them to the ISS last September, Roscosmos space agency head Yuri Borisov said on Telegram.

It was not initially clear when this would be. Originally, the return flight of the crew was scheduled for March.
First, the Soyuz MS-22 must fly back to Earth unmanned, the Russian agency announced. Then, on February 20, Soyuz MS-23 will be launched to the ISS from the Baikonur space center in Kazakhstan – also without a crew on board on the outward journey.
NASA has yet to offer further comments on the leak or the new return flight.
Space capsule leak discovered in December
The leak occurred on the Soyuz MS-22 capsule last December. Russian space experts and NASA suspected that the reason could have been the impact of a micrometeoroid. This has now been confirmed, Borisov said, adding that the capsule's outer coating and a cooling unit were damaged.
Because of the defect, a planned spacewalk by Prokopyev and Petelin had to be canceled.
Both Roscosmos and NASA, however, assured that they saw no danger to the operation of the ISS.
Cover photo: REUTERS