SpaceX flight blasts off on three-day orbit of Earth with all-civilian crew
Kennedy Space Center, Florida – Four civilians blasted off into space Wednesday in the world's first orbital excursion manned only by amateur astronauts.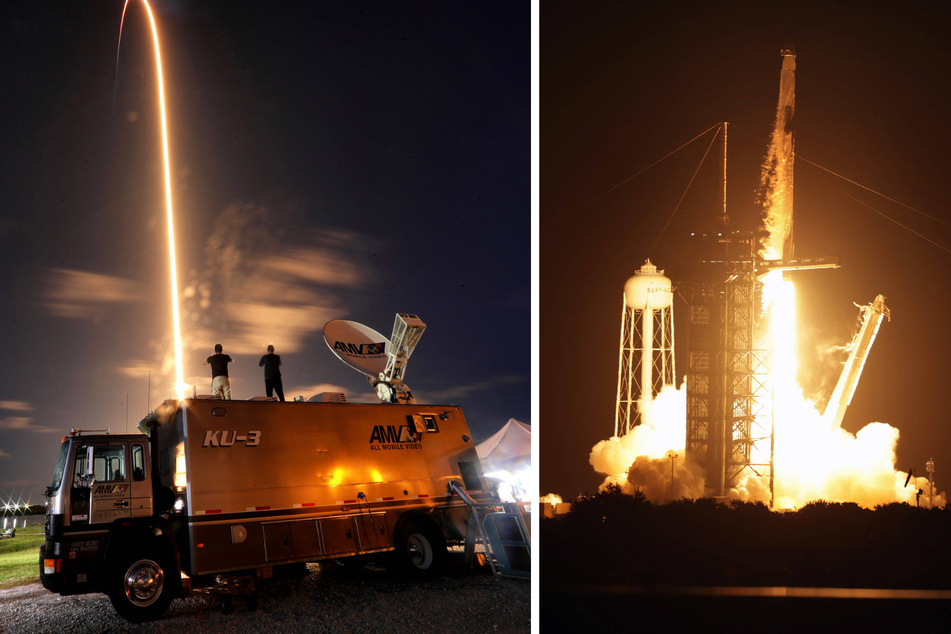 The flight is called Inspiration4 and marks a giant step in space tourism. It is being run by Elon Musk's SpaceX and is funded by Jared Isaacman, the billionaire founder of Shift4 Payments.
The Falcon 9 rocket carrying the SpaceX Dragon capsule launched from Florida's Kennedy Space Center at 8:02 PM on Wednesday. It was officially in space just under 50 minutes later.
"Our crew carries the responsibility and importance of this mission as we prepare to blast off," Isaacman said just before the launch. "We have been well-prepared for the challenges ahead of us the next three days."
The capsule will orbit Earth for three days before splashing down off the coast of Florida.
Three passengers joined Isaacman on the first all-civilian human spaceflight: Hayley Arceneaux, a doctor's assistant who beat bone cancer as a child; Chris Sembroski, an Air Force veteran and aerospace data engineer; and geoscientist Sian Proctor.
Amateurs have gone into space before, but never without the presence of trained astronauts or cosmonauts.
Isaacman, an experienced jet pilot, announced his plans in February, saying he had loved space since he was a child.
During the trip, the Inspiration4 crew plans to carry out health research they hope will be useful to future long-duration spaceflights, according to a SpaceX statement.
It is unclear how much Isaacman paid to charter the four-seat flight, but the billionaire and SpaceX describe it as a charitable mission that seeks to raise $200 million for St. Jude Children's Hospital and Research Center in Memphis, Tennessee.
The trip is being documented by streaming giant Netflix.
Cover photo: Collage: IMAGO / ZUMA Wire