Tsunami warning lifted after huge coastal earthquake in Alaska
Perryville, Alaska - A strong earthquake has occurred off the southern coast of Alaska, prompting officials to issue a tsunami warning that they then lifted later on.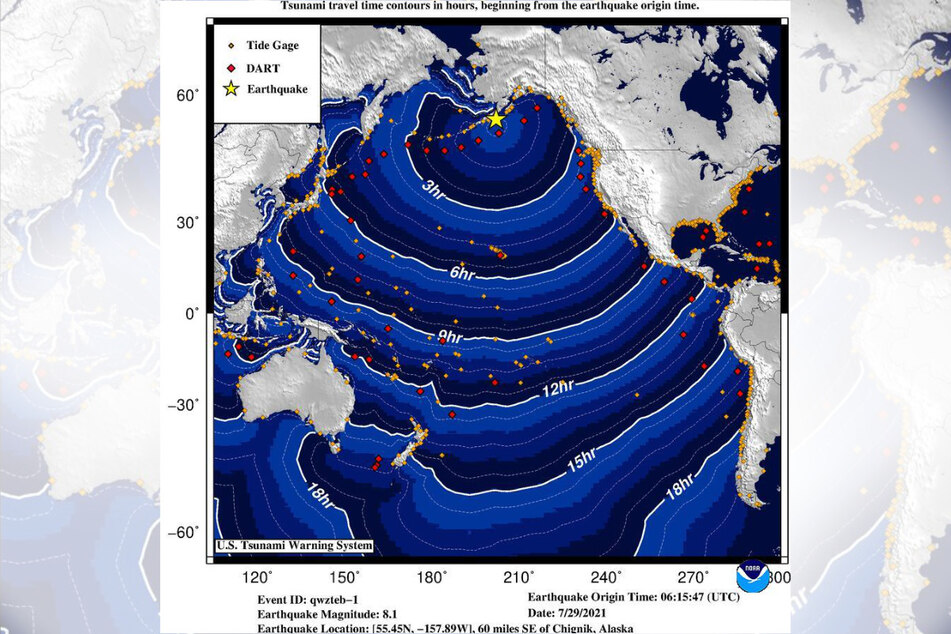 The United States Geological Survey (USGS) said the 8.2-magnitude earthquake occurred late on Wednesday evening 65 miles south-east of the town of Perryville, located on a peninsula, at a depth of 20 miles.
The National Oceanic and Atmospheric Administration (NOAA) issued a tsunami warning but lifted it some three hours later.
Initially reported as 8.1, then corrected to 8.2, the quake occurred 75 miles south-east of the town of Chignik, also located on the peninsula.
There were initially no indications of casualties or significant damage.
Tsunami warnings were issued in Hawai'i as well and later lifted.
Earthquakes occur frequently in Alaska, a very sparsely populated region of the country.
Seismic detection equipment measure an average of one tremor every 15 minutes in Alaska, but most cannot be felt.
Cover photo: Screenshot Twitter/NWS Tsunami Alerts @NWS_NTWC