Alani Noa: California's highest-rated uncommitted lineman picks the Trojans!
Los Angeles, California - In a head-to-head battle for one of the best California offensive lineman recruits out there, the USC Trojans prevailed against Oregon and added Alani Noa to their offensive line!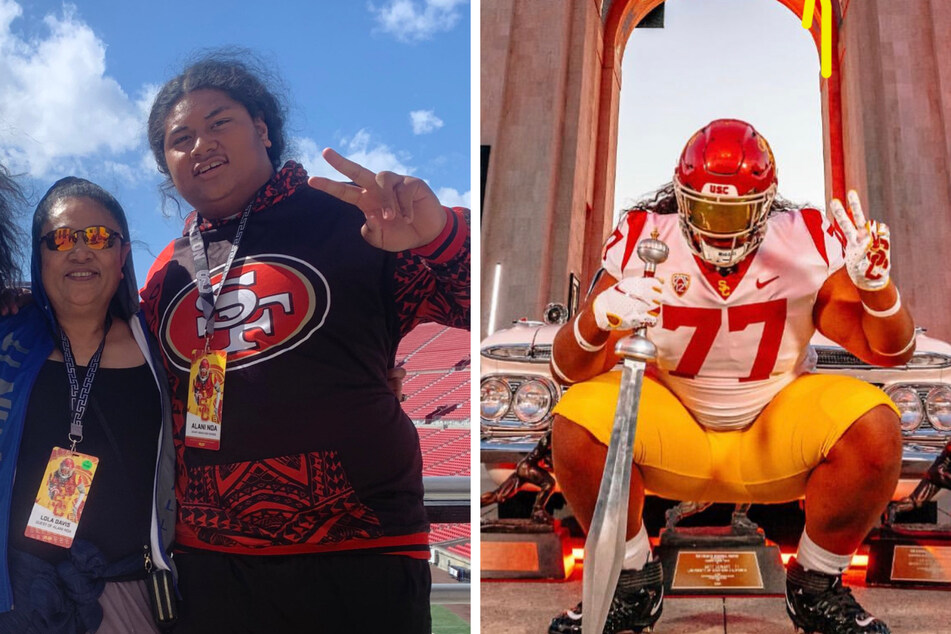 USC football moving to the Big Ten conference isn't the only big changes coming to the program.
On Tuesday, California's highest-rated uncommitted offensive lineman committed to the Trojans, via 247Sports on YouTube.
Alani Noa is the No. 30 overall player in the state of California and the No. 26 offensive lineman in the Nation.
The 6-foot-4 pledge becomes the fourth offensive line in USC 2023 recruiting class, joining three-stars Micah Banuelos, Amos Talalele, and Ventura's Tobias Raymond.
"The love, the family, it felt like family over there," Noa said about the Trojan team. "I didn't have to change my character going there on my visit. Coach (Josh) Henson and coach Lincoln Riley, they really made me feel comfortable and I didn't feel uncomfortable at all there on my visit. The players there, even in the two days, made me feel at home."
The addition of Noa keeps USC 2023 class at No. 13 in the nation and No. 1 in the Pac-12 Conference.
Cover photo: Screenshot / Twitter / NoaAlani