Austin Mack interview: 49ers star honors Juneteenth with special Mack Fest event
Indianapolis, Indiana - Wide-receiver Austin Mack of the San Francisco 49ers is observing Juneteenth in his hometown with his annual Mack Fest festival celebration to honor Black heroes of the past and give hope to young Black children of today.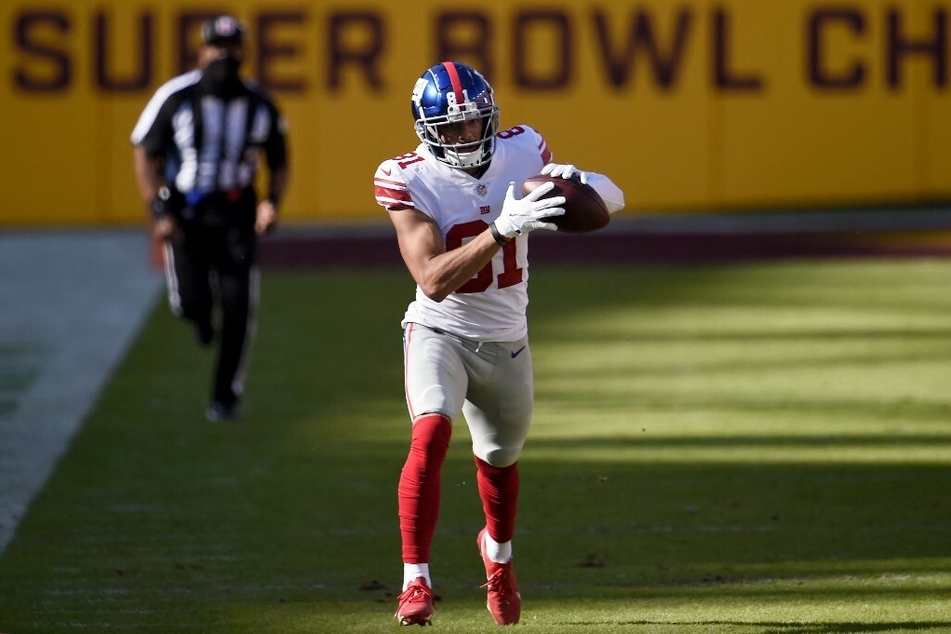 It's not everyday you find a star NFL player in your local supermarket or strolling the local streets for a morning jog. But Austin Mack is making his presence known to the people of his hometown in a very special way.
After a dazzling rookie season with the New York Giants, Mack returned to Fort Wayne, Indiana, with one goal in mind – giving back to the community that raised him.
Inspired by the famous Rucker Park All-star Showcase, Mack decided to create his own All-star basketball-themed showcase: the Mack Fest. It will feature Fort Wayne's most talented youth players, uniting the community to build camaraderie.
"It's huge because we are idolizing our youth athletes which a lot of them happen to be minorities," Mack said in an exclusive interview with TAG24 NEWS. "Playing a sport in an area which is mostly in the in Black community, to be able to see myself and other athletes come back like, Jaylon Smith and Jessie Bates who are also big names people look up to from my city is important to the youth."
"Growing up, the goal was to get up out of the city. I wanted to get out of Fort Wayne. But for the people that can't get out or might not know what to do, it's nice for us to come back and fellowship with our people. To see this, the energy is amazing."
Sponsored by the NFL Players Association, the Mack Fest All-star game is organized in collaboration with local Black leaders as part of the official Juneteenth celebration in Fort Wayne, the Macknificent Freedom Fest.
The week-long fest leading up to the holiday is jam-packed with a number of educational events on Black history and culture.
Mack amplifies Black culture in Fort Wayne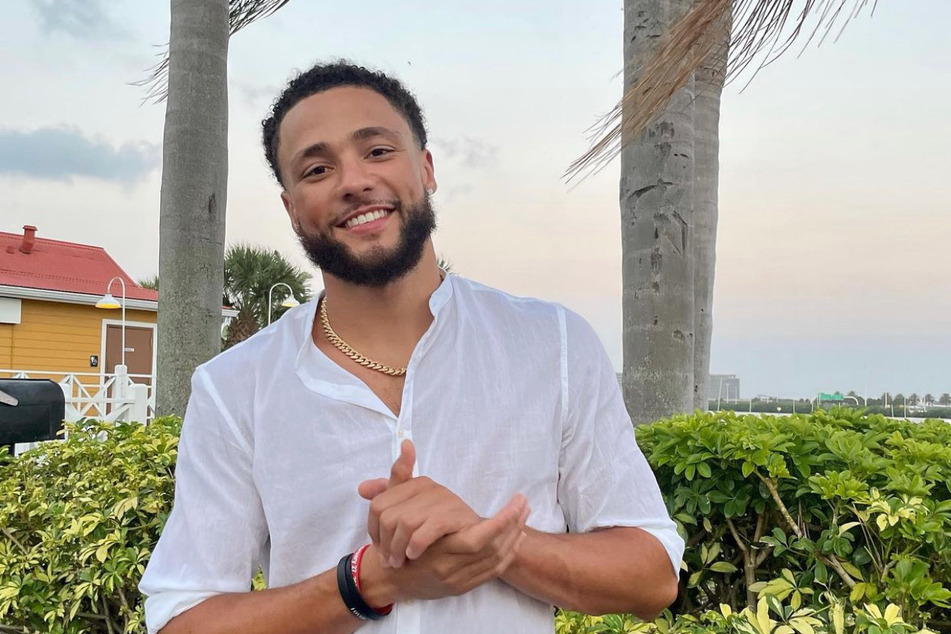 The meaning of Juneteenth is close to Mack's heart as a Black man, which is what ultimately encouraged him to hold the Mack Fest game as part of the celebrations.
"After I really got to study and learn about it, Juneteenth is really about the celebration of freedom and when it came to the last few slaves that got emancipated," he said. "I realized this holiday isn't an economic booster but it's for us to come together and celebrate our freedom and that's unique."
Coming together and celebrating the freedom of Black lives is what Mack sets out to achieve.
The influence of Black culture in Fort Wayne prior to the rise of the Black Lives Matter movement was little to none, the 6-foot-2 wide-receiver told TAG24. Growing up as a young child, local Black figures were rarely in the spotlight.
This is what the Macknificent Freedom Fest is trying to change, by working to "systematically develop Renaissance Leaders with a Global Conscience that embodies the 5 Wells of Leadership: Well- Read, Well-Spoken, Well-Dressed, Well-Traveled, Well-Balanced,"
The goal is to provide development for young children through experiences ranging from sports to the performing arts. It chimes with Mack as a child, who lacked this king of positive cultural showcase growing up.
"From the Black national anthem to our steppers who pride at our parade, it's something different that you don't see every day," he said.
"It's something that the city needs. It's unique. If we can bring out that [Black culture] heartbeat, that's what will give people hope and happiness. And that's what a lot of people need."
In addition to enjoying the entertainment, Mack hopes for all who attends the Juneteenth celebration to walk away learning something new and ultimately strengthen the community of Fort Wayne.
Fort Wayne's Macknificent Freedom Fest schedule
Sun, June 12 - Elders Jubilee, 2-4pm at Historic Turner Chapel A.M.E. Church
Mon, June 13 - Taste of Culture, 6-8pm at The Impact Center of New Covenant
Tues, June 14 - Power of Black Economics, 6-8pm at The Impact Center of New Covenant
Wed, June 15 - Smart Art, 6-8pm at The Impact Center of New Covenant
Thurs, June 16 - Lawn & Learn, 6-8pm at The Impact Center of New Covenant / Reggae Fest, 6-9pm Health Hut

Fri, June 17 - Sowing Seeds, 6-8:30pm at Garden on Tillman Road / Cultural Cocktail 6-9:30pm at Conner's Rooftop Bar
Sat, June 18 - Arts Leadership Center / Mack Fest All-star Basketball Showcase at McMillen Park
Sun, June 19 - Healing Racial Trauma with Dr. Joey DeGruy: A Juneteenth Commemoration, Virtual
Cover photo: Collage: Screenshot/Instagram/Austinmack & MIKE STOBE / GETTY IMAGES NORTH AMERICA / GETTY IMAGES VIA AFP