BYU's Max Tooley pulls an old shoe trick out of the bag and gets penalized
Provo, Utah - During Thursday night's game between BYU and Utah State, one Cougar player decided to revisit an old team trick that didn't impress the game refs nearly as much as it did his former teammates.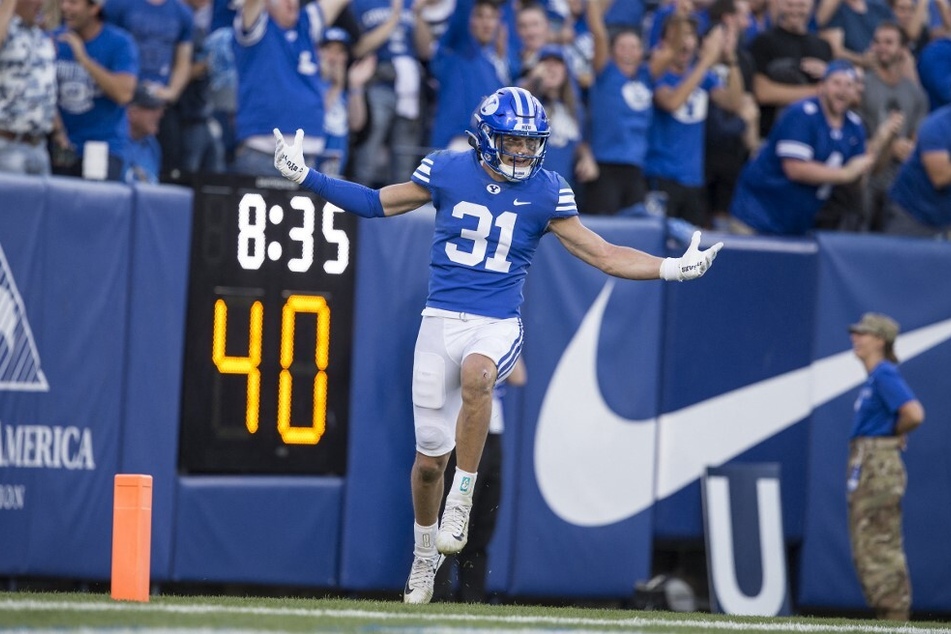 On Thursday, the Cougars were at it again, throwing an opponent's shoe. The shenanigans were led by junior linebacker Max Tooley, who threw the shoe of Utah State quarterback Cooper Legas.
The incident occurred after BYU stopped Utah State on a third down attempt, which the Aggies kept driving instead of forcing a punt as the usual third down play.
Tooley earned a 15-yard unsportsmanlike conduct penalty, keeping the drive alive for Utah State in a fresh set of downs.
Following the penalty, Dawe hilariously tweeted at Tooley saying, "We need to work on your form."
Luckily for Tooley, his teammate Micah Harper forced a fumble just four plays later, allowing for Tooley's penalty not to come back and haunt the Cougar.
Of courser, this isn't the first time the BYU Cougars has been in this position – though it might just be their last.
In 2019, former Cougar defensive lineman Zac Dawe chucked Tennessee's QB Jarrett Guarantano's cleat across the field in an unsportsmanlike gesture.
Finishing the game strong, Tooley garnered his second pick-six of the year helping BYU win 38-26 against the Aggies. BYU will travel to South Bend on Saturday October 8. to suit up against Notre Dame.
Cover photo: CHRIS GARDNER / GETTY IMAGES NORTH AMERICA / GETTY IMAGES VIA AFP