Cyril Martynov reclassifies to 2022 class and commits to Georgia Tech
Atlanta, Georgia - Georgia Tech basketball has finalized their 2022 season roster on Thursday with the late addition of Cyril Martynov, who reclassified to play for the program next season.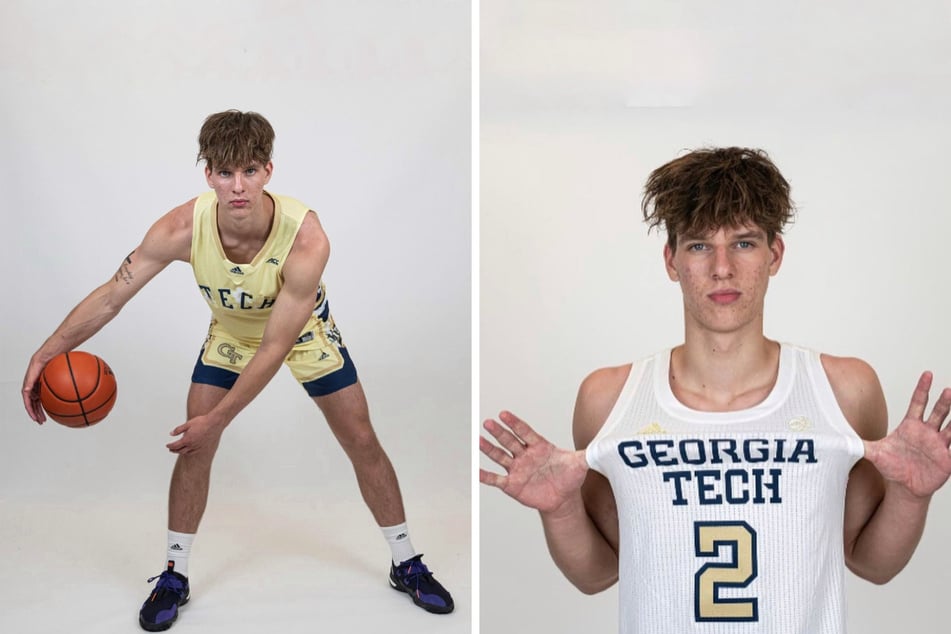 Georgia Tech Basketball was the projected favorite heading into Cyril Martynov's commitment announcement on Thursday, and there were no surprises, as the Yellow Jackets secured the 7-foot front-court player.
"After many long weeks of consideration, I am excited to announce that I will be reclassifying up into the class of 2022 and accepting my scholarship to play at Georgia Tech University," Martynov said in a statement.
He chose the Yellow Jackets over big offers from Wisconsin, Northwestern, and Missouri and will look to make his first appearance in the ACC conference this fall.
The three-star athlete addition will be a major boost for the program in the center position that became a weak spot during the 2021-22 season for the team.
Hailing from Canada, Martynov showcased his talents this spring and summer representing his nation in the Nike Elite Youth Basketball League (EYBL). There, he averaged nearly a double-double with 15.8 points from a 48% from the field and 9.7 rebounds.
Martynov's commitment makes him the fourth addition this offseason to the Yellow Jackets roster, joining guard Fred Bagatskis, as well as transfer veterans Javon Franklin and Lance Terry.
Cover photo: Collage: Screenshot / Instagram / iamcyril__