Deshaun Watson hit with suspension and largest fine in NFL history
Cleveland, Ohio - Cleveland Browns quarterback Deshaun Watson will pay the largest fine in NFL history – $5 million – and serve an 11 game suspension over violations of the league's personal conduct policy amid the many allegations of sexual misconduct he's faced.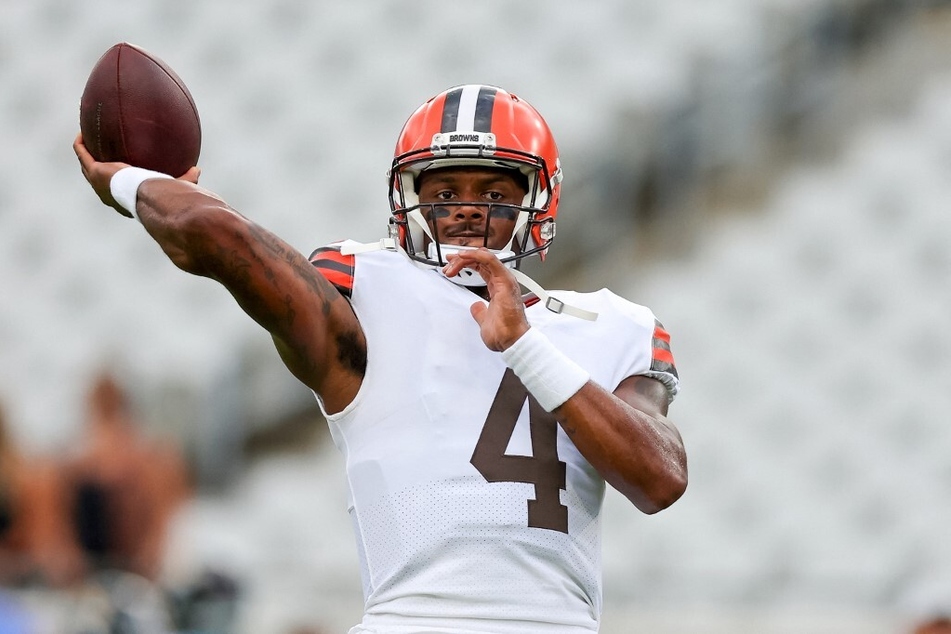 Initially, Watson was given a six-game suspension by retired federal judge Sue Robinson.
But NFL Commissioner Roger Goodell believed the ruling was too lenient and he appealed Robinson's judgement under the league's Personal Conduct Policy, appointing New Jersey's former attorney general Peter Harvey to the case.
In the end, the NFL and its Players Association agreement on the punishment before Harvey could issue his ruling.
Watson's suspension will take effect on August 30, the final day of the league's roster cuts. He will be eligible for reinstatement with the Browns on November 28 and will be available to play for the team in Week 13, when Cleveland hits the road to play against his former team, the Houston Texans.
"Deshaun has committed to doing the hard work on himself that is necessary for his return to the NFL," Goodell said in the NFL statement. "We are grateful to Judge Robinson and Peter Harvey for their efforts in addressing these matters, which laid the foundation for reaching this conclusion."
Watson remains hopeful for his future on the field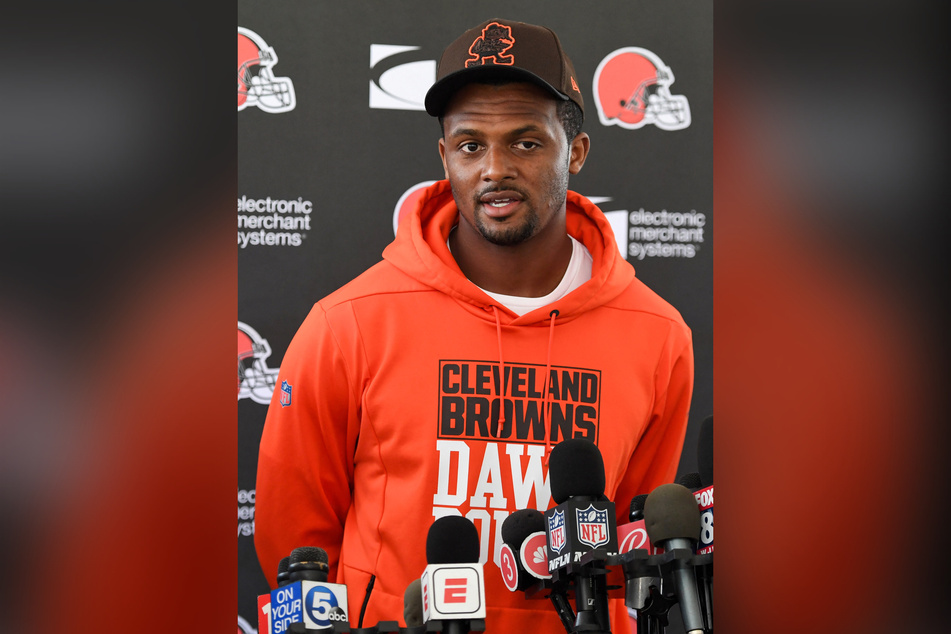 In addition to the fine and suspension, the Clemson product will undergo a mandatory treatment program overseen by behavioral experts.
"I'm grateful that the disciplinary process has ended and extremely appreciative of the tremendous support I have received throughout my short time with the Browns organization," Watson said in a statement released by the Browns.
"My focus going forward is on working to become the best version of myself on and off the field and supporting my teammates however possible while I'm away from the team. I'm excited about what the future holds for me in Cleveland."
In front of the media, though, he still dismissed any notion that he was guilty of the sexual abuse allegations that led to 24 separate lawsuits being launched against him – 23 of which have been settled.
"I'll continue to stand on my innocence, just because, you know, settlements and things like that happen, doesn't mean that a person is guilty for anything," Watson told reporters.
He added: "I feel like a person has an opportunity to stand on his innocence and prove that, and we proved that from a legal side, and just going to continue to push forward as an individual and as a person."
Cover photo: Collage: Nick Cammett / MIKE CARLSON / GETTY IMAGES NORTH AMERICA / GETTY IMAGES VIA AFP