Embiid gets first All-NBA first team nod as LeBron sets new record
Philadelphia, Pennsylvania - Joel Embiid can add an All-NBA First Team selection to his resume as the Philadelphia 76ers center was named to the All-NBA First Team for the first time in his career.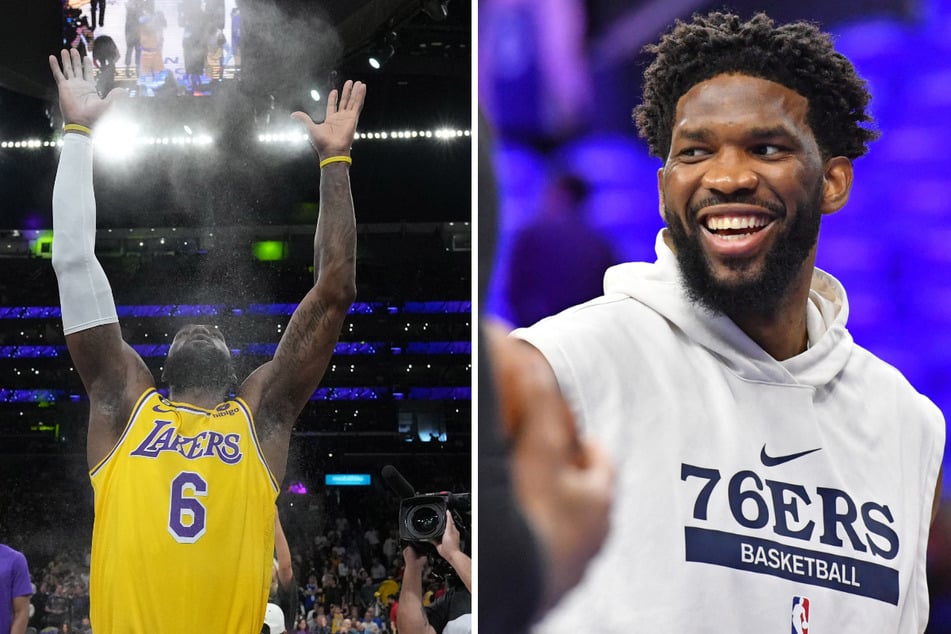 The All-NBA teams were announced Wednesday, and joining 2022-23 MVP Embiid on the first team are:
Luka Dončić, Dallas Mavericks
Shai Gilgeous-Alexander, Oklahoma City Thunder
Giannis Antetokounmpo, Milwaukee Bucks
Jayson Tatum, Boston Celtics.
The second team consists of:
Steph Curry, Golden State Warriors
Donovan Mitchell, Cleveland Cavaliers
Jaylen Brown, Boston Celtics
Jimmy Butler, Miami Heat
Nikola Jokić, Denver Nuggets.
The third team features:
LeBron James, Los Angeles Lakers
Julius Randle, New York Knicks
Damian Lillard, Portland Trail Blazers
De'Aaron Fox, Sacramento Kings
Domantas Sabonis, Sacramento Kings
This marks James' third time named to the All-NBA Third Team to go with three selections to the All-NBA Second Team and 13 selections to the All-NBA First Team. James' 19 total selections are the most in NBA history and four more than his closest challengers – Kobe Bryant, Tim Duncan, and Kareem Abdul-Jabbar.
All-NBA team format changing next season
The All-NBA teams will have a different look next year, as the teams will no longer be broken down by the traditional positions of two guards, two forwards and a center.

Embiid was a victim of the position breakdown the past two years, as he was a runner-up to fellow center Jokic in MVP voting but saddled on the All-NBA Second Team.
Jokic was on the short end of the voting this year, as he finished second to Embiid in the MVP race and ended up on the All-NBA Second Team.
Embiid, the league's scoring leader at 33.1 points per game, received 73 first-place votes for MVP.
Cover photo: Collage: USA TODAY Sports via Reuters Connect