Florida State pulls off major coup with Hykeem Williams commitment
Tallahassee, Florida - In an emotional commitment live on CBS Sports HQ, five-star wide receiver Hykeem Williams has decided to stay home and play for the Florida State Seminoles as a member of its 2023 recruiting class.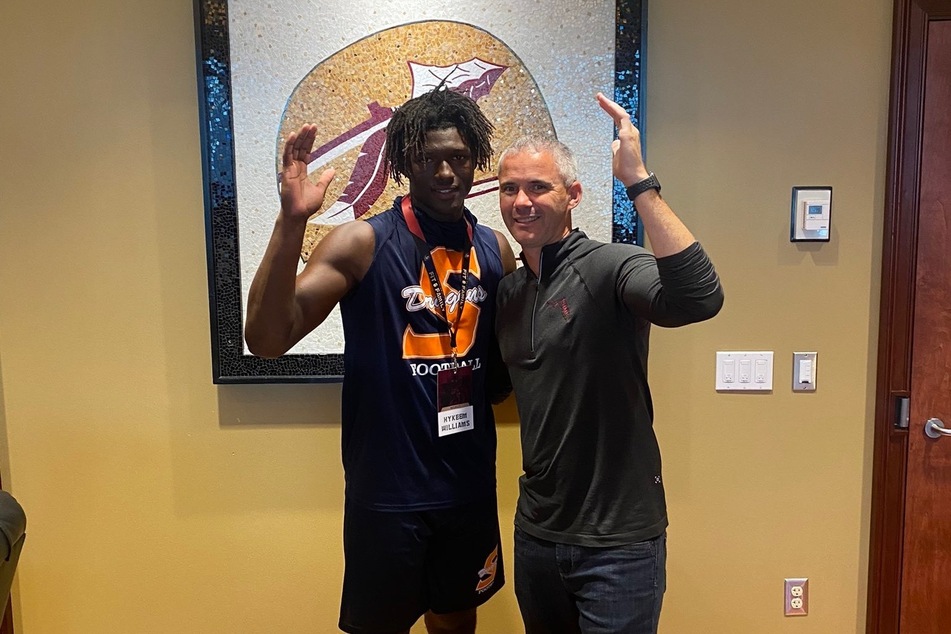 Williams, who will be Florida State's highest ranked receiver since 2014, is an exceptional multi-sport athlete and will bring pure dominance to their receiver room come next fall.
He was one of the top receivers in the nation last season, posting 40 catches for 750 yards and 11 touchdowns, all while earning a Sun Sentinel All-Broward 5A-1A first-team selection on offense.
A star on the basketball court, he was a rotational player as a freshman for the Stranahan High school program that won the state title.
Averaging a double-double for much of junior season, the 6-foot-4 multiport athlete helped his team capture a district title with a game-winning basket during the title game, and a state title after achieving back-to-back double-doubles in the Final Four tournament.
The sunshine state wideout chose the Seminoles over finalist, Texas A&M, Pitt, Miami, Georgia, and Alabama.
Currently the fifth-best overall player in the state of Florida and the fourth-best receiver in the nation, Williams is the only five-star pledge in Florida State's 2023 recruiting class.
With William's commitment, Florida State moves up to No. 15 in the 2023 national recruiting class rankings.
Cover photo: Screenshot / Twitter / tha_boikeem