Getting down in the club? Conor McGregor accused of punching a DJ
Rome, Italy - The night was a knockout!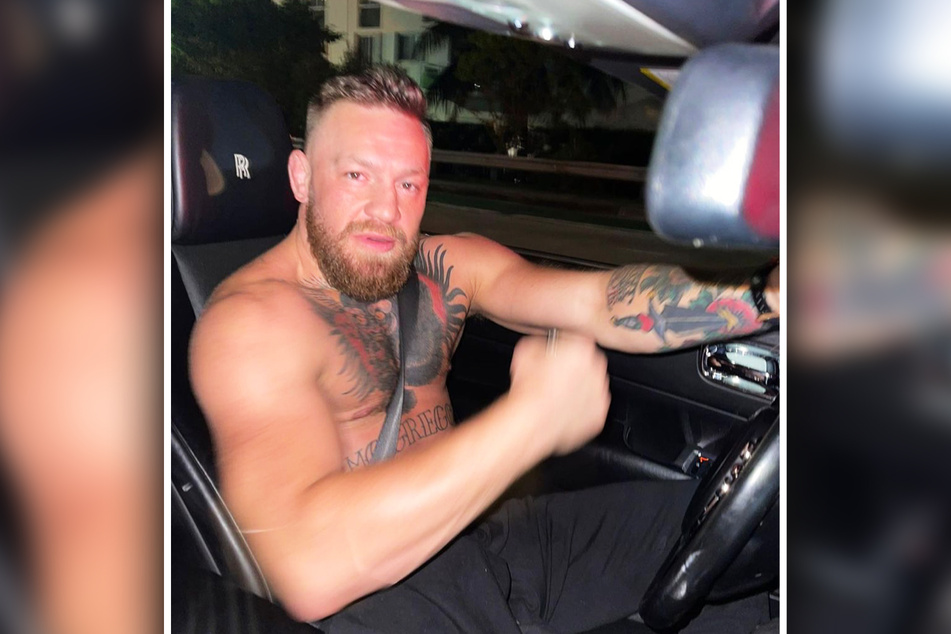 One DJ found himself spinning – and not just the tunes.
MMA fighter Conor McGregor apparently thought DJ Francesco Facchinetti was asking for a fight.
The famous DJ and TV host responded to McGregor's invitation to go to a different party by saying, "Okay, let's go."

Apparently, the world champ didn't take the comment too well.
Late on Sunday night, McGregor allegedly punched the Italian DJ in the face.
Facchinetti later took to his Instagram channel to confirm the altercation, which apparently went down at around 2:30 AM local time.
His upper and lower lip were split, and there were also bruises on his nose, according to his account on Instagram.
The DJ reportedly said he did nothing to provoke McGregor, and that the punch was out-of-the-blue. The blow allegedly landed hard enough to knock the 41-year-old Italian to the ground.
Several witnesses kept McGregor from following up on his first punch, and held him against a wall until security personnel arrived at the scene.
Facchinetti shows off his injuries and gets lawyers involved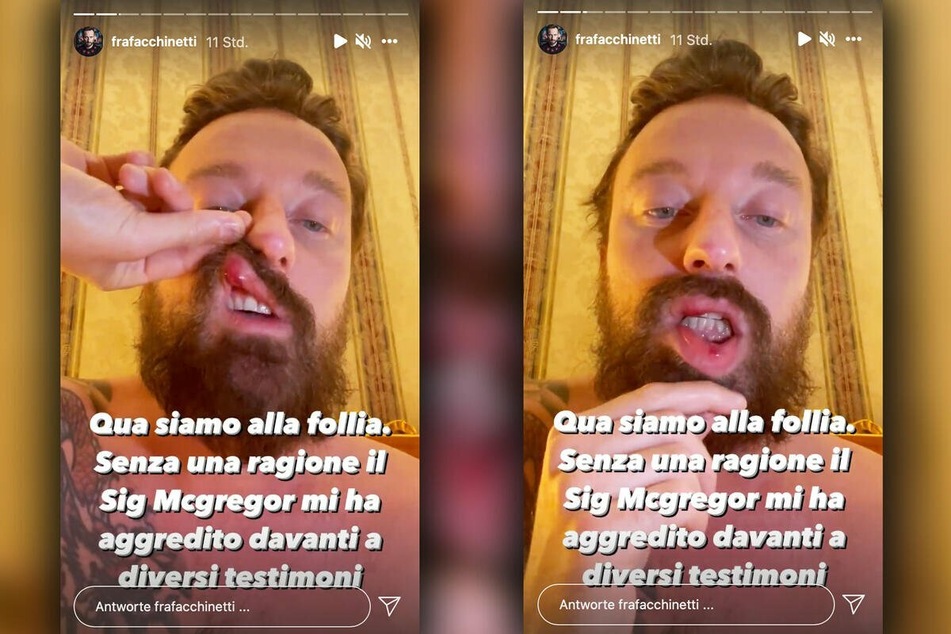 Now the star DJ wants to sue the MMA pro.
"I got a punch for nothing. It could have happened to anyone," Francesco Facchinetti said in his story. "That's why I decided to sue Conor McGregor, because he's a violent and dangerous person."
Wilma Helena Faissol (39), the TV personality's wife, was also outspoken on Instagram about the situation.
McGregor "will stay in Italy until October 26," she said. "If you see him, stay away from him. Don't go near him and don't ask for autographs because he's an unstable and dangerous person."
Over the weekend, McGregor posted Insta photos showing mobs of fans following him in Rome.
"Ciao Roman Empire," the athlete wrote.
This isn't the first time that McGregor has gotten into trouble recently during an evening out on the town.
Last month, he threw a drink at Machine Gun Kelly and Megan Fox on the red carpet at the MTV Video Music Awards.
Adding to his alleged list of out-of-line behavior, a woman filed a personal injury lawsuit earlier this year accusing McGregor of sexual assault and rape in 2018, after a police case on the matter was dropped.
McGregor was also accused of attempted sexual assault and sexual exhibition on the island of Corsica in September.
McGregor has yet commented on the nightclub scuffle.
Cover photo: Collage: Screenshot/Instagram/frafacchinetti & thenoroiousmma