Malik Benson, the nation's top JUCO prospect, commits to Alabama!
Lansing, Kansas - Alabama Crimson Tide secured its second wide receiver commitment on Tuesday and it's a doozy: none other than the No. 1 JUCO prospect, Malik Benson!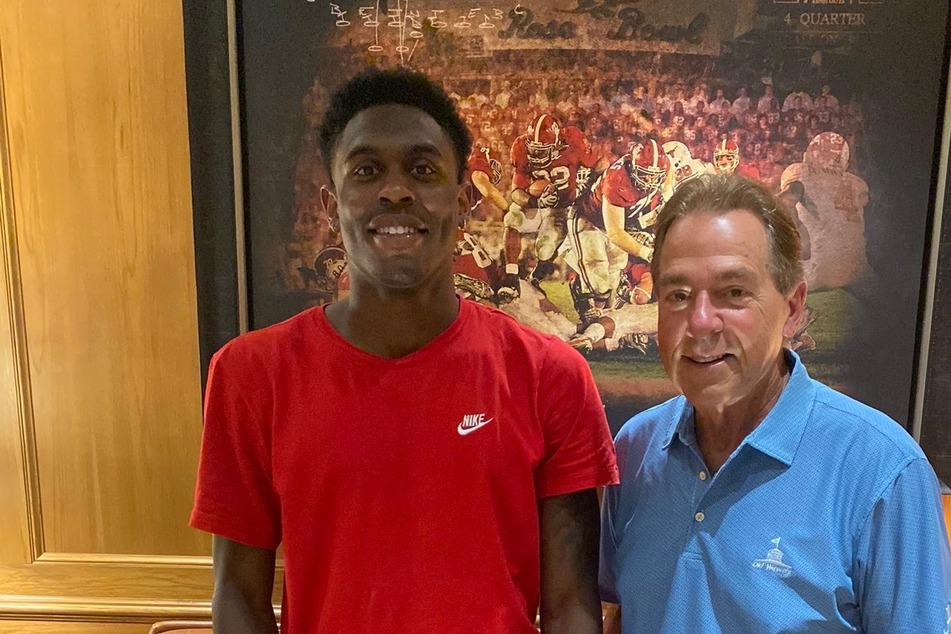 Alabama Crimson Tide is staying hot in the recruiting trail, adding another major player to their field.
Malik Benson, who holds the top rank both among wide receivers and in overall junior college (JUCO), committed to Alabama in an announcement made via social media.
In a tweet thanking God, his family, and his former team at Hutchinson Community College, the athlete confirmed he was choosing the Crimson Tide over offers from Georgia, LSU, Oregon, and Tennessee.
"Having to go to Junior College out of high school kept me motivated and I knew I could achieve any goal I have set with hard-work and dedication," he wrote.
The 6-foot-1 Kansas native has clocked a verified 10.44-second 100-meter dash, and is the holder of a number of impressive track accolades. Benson combines this athleticism with a catching ability that's second to none. The wideout recorded 43 receptions for 1,229 yards and 11 touchdowns in the 11 games played last season.
Benson becomes only the second wide receiver to commit to Alabama's 2023 class, joining Cole Adams, who committed to the program last month.
After Benson's commitment, Alabama now ranks No. 8 overall for its 2023 recruiting class, making a huge jump from its previous position in 19th.
Cover photo: Screenshot / Twitter / Leek_leek5