Michigan star Donovan Edwards says retweet of antisemitic Kanye video was a "glitch"
Ann Arbor, Michigan - Michigan Wolverines star Donovan Edwards released an apology on Thursday after retweeting an antisemitic video featuring Kanye West, insisting it was all a "glitch."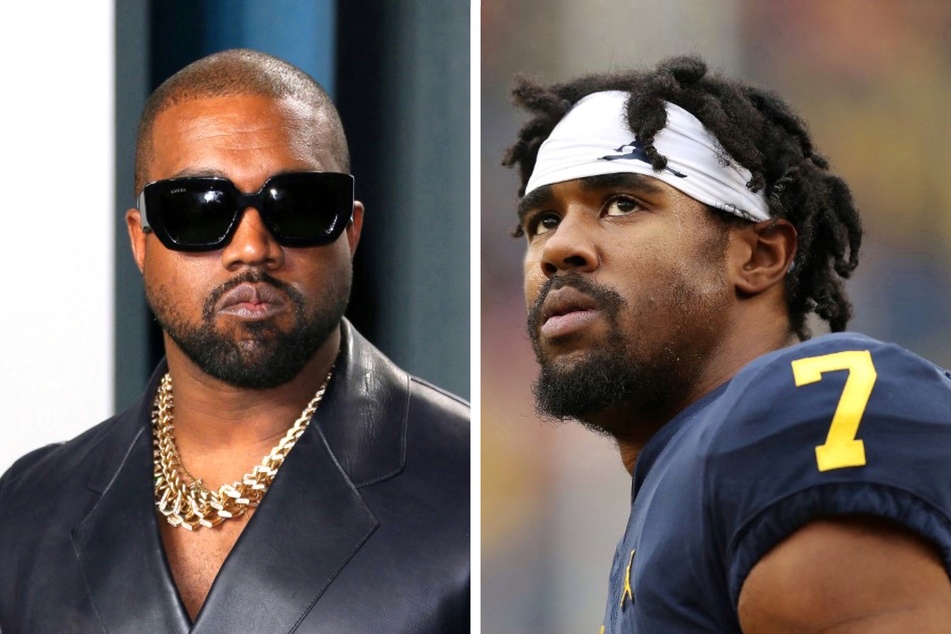 Edward's since-deleted retweet was screenshot by several users and quickly circulated around social media.
The tweet read, "Jewish people will literally tell you that they want you to kill your own and humiliate your women simply because they have children to feed."
Edwards explained the shocking share a technical problem.
"The retweet was a glitch. I speak for myself. I know what's in my heart. I am unequivocally against racism, exploitation & oppression in all forms, including stereotyping and trafficking in hate. I have nothing but love for others & I never judge anyone based on race or religion."
While it is unclear whether Edwards will face any disciplinary action, University of Michigan regent Jordan Acker, who is Jewish, addressed the issue with program head coach Jim Harbaugh and running backs coach Mike Hart.
"Donovan is a good kid who made a mistake," Acker wrote on Twitter. "After this incident, I spoke to @CoachJim4UM [Jim Harbaugh] and @MHart2032 [Mike Hart] and I'm thrilled that Donovan and the team are going to join me by visiting the @HolocaustMI after the season--and learn first hand where hate speech leads."
Edwards, who totaled 307 rushing yards and four touchdowns this season for the Wolverines, has been a strong advocate for racial justice and frequently speaks out on issues that impact Black Americans.
His team, the Michigan Wolverines, are set to take on in-state rival Michigan State on Saturday in Ann Arbor at 7:30 PM EDT.
Cover photo: Collage: Jean-Baptiste Lacroix / Mike Mulholland / GETTY IMAGES NORTH AMERICA / Getty Images via AFP