Oluwatosin Babalade, four-star recruit, picks Gamecocks football as his new home
Hyattsville, Maryland - South Carolina Gamecocks football picked up a major win for the program with four-star commit Oluwatosin Babalade.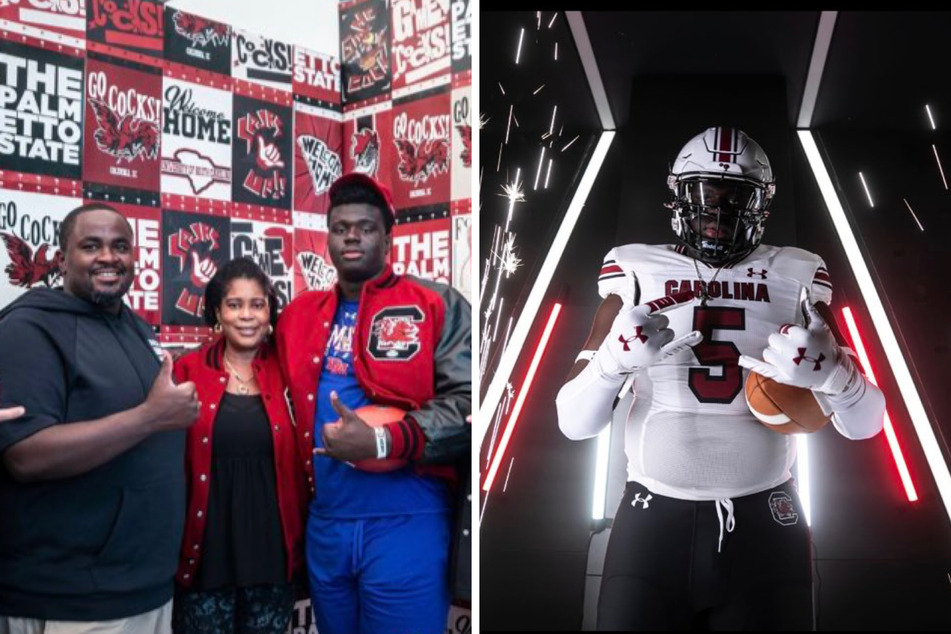 It was a close race between Maryland, Rutgers, and South Carolina for the four-star offensive tackle Oluwatosin Babalade, but it was the Gamecocks who prevailed.
On Friday, the No. 7 ranked high school player out of Maryland committed to South Carolina with an announcement on Instagram, becoming the program's 9th four-star athlete.
"Just an amazing place," Babalade said in the Insta video. "Great people. Family vibe. Great head coach."
Babalade, better known as "Big Tree," stands at a whopping 6-foot-5, and 310 pounds.
Prior to his senior season, the talented defensive lineman measured a massive wingspan of 6-foot-10. Yet, despite his large stature, Babalade runs a quick 4.85 in the short shuttle.
As No. 25 offensive tackle in the country, Babalade becomes the fifth offensive line commit of the Gamecocks' 2023 class and the third ranked four-star prospect.
Babalade's pledge to the Gamecocks lifts the program from the 19th-ranked to No. 16 in college team recruiting rankings for the class of 2023.
Cover photo: Collage: Screenshot / Twitter / _Bigtree23