San Antonio Spurs could have the next LeBron James as Victor Wembanyama joins!
San Antonio, Texas - Victor Wembanyama is headed to the San Antonio Spurs!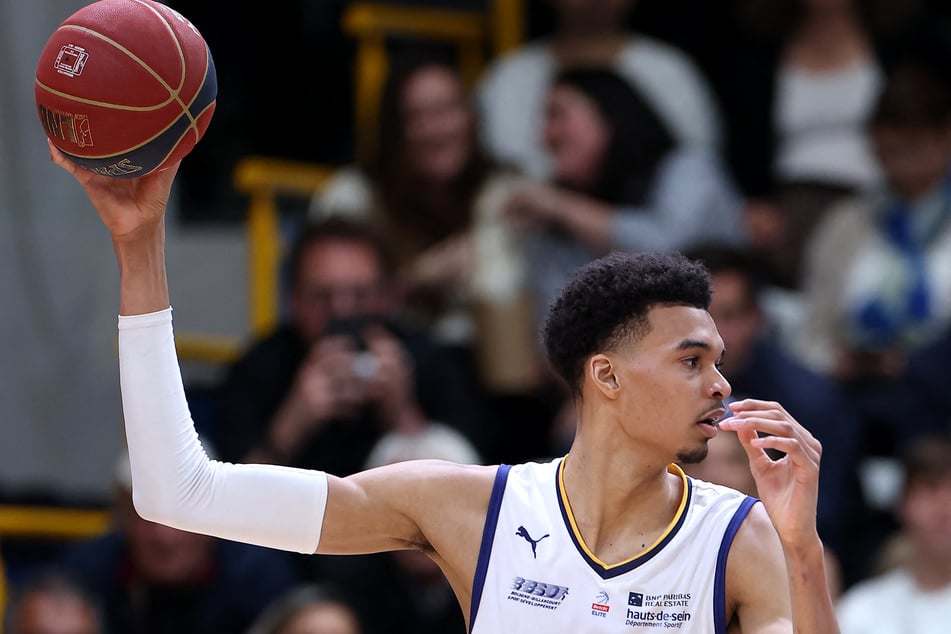 The Spurs won the NBA draft lottery on Tuesday in Chicago, giving them this year's number one overall draft pick and the opportunity to add a franchise-altering player in Wembanyama.

The 19-year-old French prospect – considered by some to be the best since LeBron James entered the league two decades ago – will almost surely be selected as the top overall pick during next month's draft.
San Antonio finished last season 22-60 and entered the lottery with a 14% chance of claiming the number one pick.
Playing in France this season, Wembanyama averaged 21.6 points, 10.5 rebounds, and 3.1 blocks for the Boulogne-Levallois Metropolitans 92.
"I believe he's going to be a Hall-of-Famer," said Will Weaver, an opposing French League coach and former assistant with the Brooklyn Nets and Philadelphia 76ers.
"I coached Kevin Durant, Jarrett Allen. I've been around a lot of good, big men that have a lot of unique skills. I just see his professionalism and competitiveness."
Spurs celebrate huge coup
The NBA has yet to acquire an official measurement of Wembanyama, but he is thought to stand anywhere from 7-foot-2 to 7-foot-5.
"He's an incredible young man," NBA commissioner Adam Silver told ESPN during its draft lottery broadcast.
"He's 19 years old and I didn't take out a yardstick or meter stick or whatever they use in France, but he seemed all of 7-4 to me. He clearly appears to be a generational talent."
Wembanyama uses his formidable size to protect the paint and block shots, while flashing ball-handling skills and shooting touch on the offensive end of the floor – a combination that has made him perhaps the most hyped prospect in NBA history.
"It's going to be unbelievable," Spurs owner Peter J Holt said. "Our future was already bright, now it's going to be through the moon."
Cover photo: FRANCK FIFE / AFP