Texans' John Metchie to miss rookie season after cancer diagnosis
Houston, Texas - NFL rookie wide receiver John Metchie will likely miss the entire 2022 season after being shockingly diagnosed with a form of leukemia.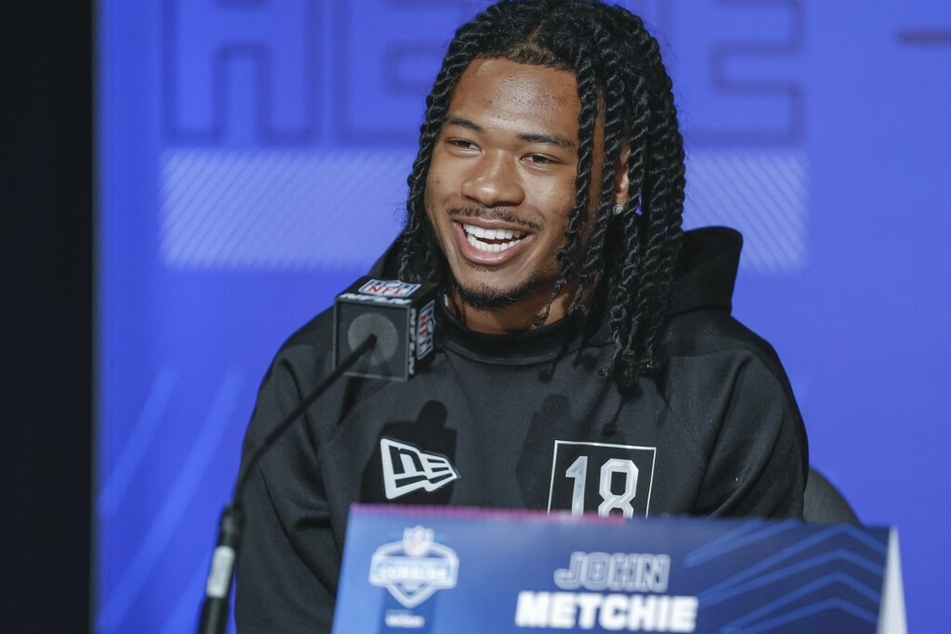 The Houston Texans star announced on Sunday that he probably won't see any action this season.

"Recently I was diagnosed with APL (Acute Promyelocytic Leukemia), the most curable form of Leukemia," Metchie said in a statement released by the Houston Texans.
"I am currently receiving great medical care, am in good spirits and I expect to make a recovery at a later point in time. As a result of this diagnosis, I will likely not be playing football this season. My main focus will be on my health and recovery. Thank you in advance for your support and well-wishes. I cannot wait to come back stronger than ever. God bless."
The Texans placed Metchie, who turned 22 last week, on the active/non-football illness list Sunday.
The 44th overall pick in the 2022 NFL draft, Metchie was acquired after the Texans traded up in the second round, sending three picks to the Cleveland Browns.
Metchie gets support from former coach
Before his NFL draftl, Metchie was an all-star wide receiver for the Alabama Crimson Tide.
Last season alone for Alabama, he completed 96 catches for 1,142 yards and eight touchdowns. The Taiwan-born athlete gained All-SEC Second Team accolades from the Associated Press and conference coaches.
He took Alabama to second in the SEC for receptions with 96 until an ACL injury – which he is still recovering from – during the SEC Championship game against Georgia.
Alabama head coach Nick Saban waisted no time to share his love and support for his former charge.
"John has overcome every challenge placed in front of him in his life with toughness and determination, and we are behind him every step of the way in his fight against Leukemia," Saban said in a statement.
He also pointed out that Metchie is in one of the best cities for medical care, backed by a home team that is known for its strong community, as the star embarks on the journey to recovery.

Cover photo: MICHAEL HICKEY / GETTY IMAGES NORTH AMERICA / GETTY IMAGES VIA AFP