Vanessa Bryant lashes out at Meek Mill for "extremely insensitive" lyrics
Los Angeles, California - Vanessa Bryant, the widow of NBA legend Kobe Bryant, slammed rapper Meek Mill Monday night over lyrics about her husband's and daughter's death.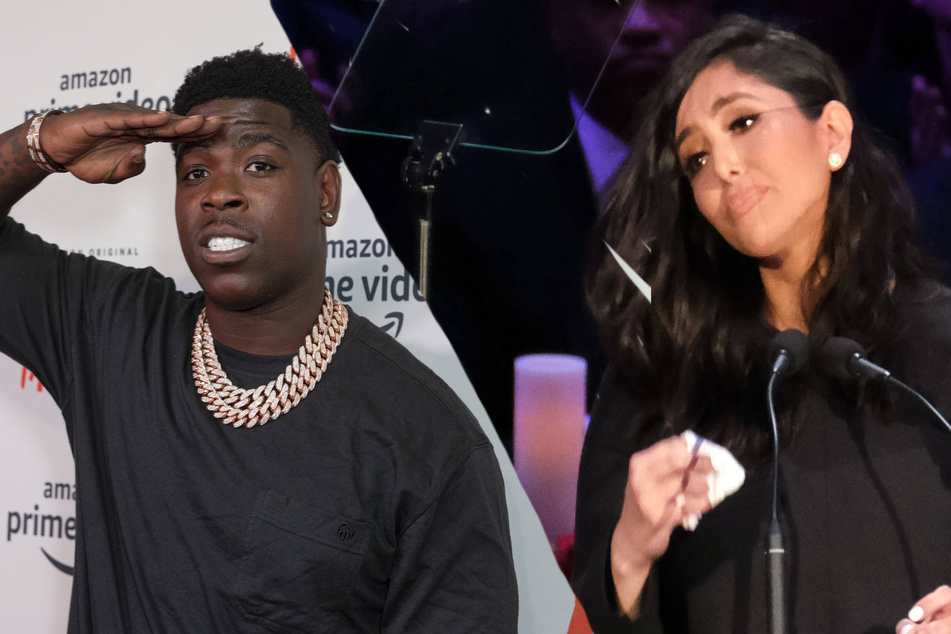 Meek Mill's new unreleased song, reportedly titled Don't Worry (RIP Kobe) contains the lyrics: "This b**** I'm f****** always tell me that she love me / But she ain't ever showed me / Yeah, and if I ever lack, I'm goin' out with my chopper / It be another Kobe," as Us Magazine reported.
Kobe Bryant and his 13-year-old daughter Gianna died alongside seven other people in January 2020 in a tragic helicopter accident.
Vanessa called out Meek Mill in her Instagram story on Monday night, claiming his lyrics about Kobe and the helicopter crash that killed him, their daughter and seven others was "extremely insensitive and disrespectful. Period."
"I am not familiar with any of your music, but I believe you can do better than this," she wrote. "If you are a fan, fine, there's a better way to show your admiration for my husband. This lacks respect and tact."
Many people have been unhappy with the rapper's lyrics, and took to social media to express their outrage.
"Kobe & Gigi Bryant's deaths were only a year ago. Their family is still grieving heavily over them. The last thing they need is a "bar" to be made out of their loss right now. Meek Mill always been lame, but this is a new low," one user tweeted.
Meanwhile, the rapper has made attempts to defend himself, instead of apologizing.
A few hours after Vanessa's story post, Meek also claimed he had already apologized to her in private earlier that day.
The lyrics have since been removed from social media and from Genius.
Cover photo: ZUMA Wire; IMAGO / Pacific Press Agency