Vicari Swain, three-star recruit, teams up with the Gamecocks
Carrollton, Georgia - Multi-position player Vicari Swain will officially be an SEC athlete after he announced his commitment to the South Carolina Gamecocks football program on Friday afternoon.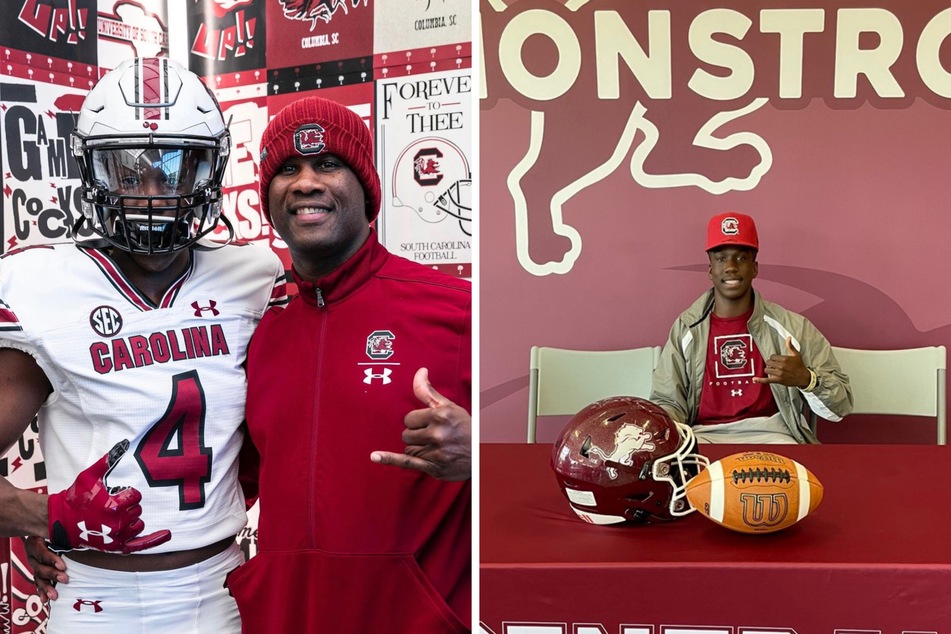 The move to call South Carolina his new comes after Swain's official visit to the Gamecocks' home field in June.
The athlete chose the Gamecocks over scholarships from Mississippi State, Vanderbilt, Duke, Georgia Tech, and Maryland.
"Relationship with the coaches, relationship with the players, the facilities, the fans and atmosphere," all played into his decision to commit to South Carolina, Swain said on Instagram live. "The coaches were constantly checking on me every day, FaceTiming me, texting my mom. They are like family. They stuck with me through the whole way of my recruiting, since the beginning."
The Georgia native is the No. 67-ranked player in the class of 2023 and one of the most versatile athletes on the field. Last season, he contributed as a three-phase player with snaps on offense, defense, and special teams.
On offense, Swain recorded 47 passes for 855 yards and eight touchdowns. On defense, he delivered 28 tackles and six interceptions – three of which were returned for touchdowns.
For South Carolina, Swain can be expected to play at either wide-receiver or defensive back.
If Swain plays offense, he will become the third wide receiver to join four-star recruit Kelton Henderson and three-star recruit CJ Adams. If he plays defense, Swain will join three-star safeties Cameron Upshaw, Jalon Kilgore, and Zahbari Sandy.
Cover photo: Collage: Screenshot / twitter / SwainVicari / LionSportsCHS