Jamal Murray puts on another masterclass as Nuggets leave Lakers on the brink!
Los Angeles, California - Jamal Murray scored 37 points as the Denver Nuggets routed the Los Angeles Lakers 119-108 on Saturday to move within one win of reaching the NBA finals for the first time in the team's history.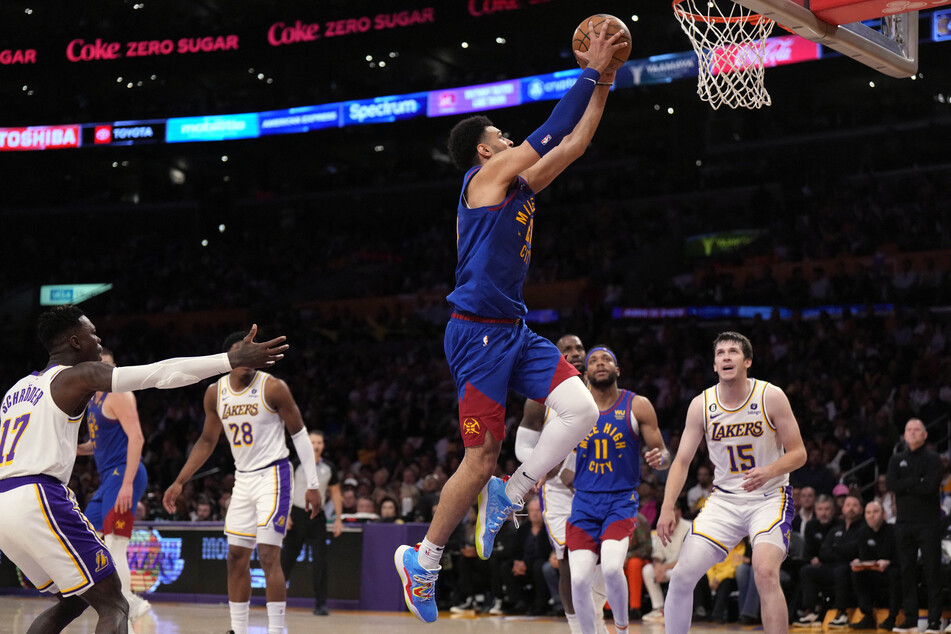 A dazzling first-half shooting performance from Denver point guard Murray laid the foundation for a deserved road win that leaves the Nuggets with a commanding 3-0 lead in the best-of-seven Western Conference finals series.

After claiming back-to-back victories at home in games one and two, Denver delivered a performance of ruthless precision to dispatch LeBron James and the 17-time champion Lakers at the Crypto.com Arena.
Murray followed up his sensational Game 2 effort with 37 points, seven rebounds, and six assists, while Nikola Jokić added 24 points – including 15 in the fourth quarter – to steer Denver to victory.
Though the Lakers got close a couple of times, including tying up the score just before halftime, and Denver's two-time MVP was kept relatively quiet, they had no answer to a true scoring masterclass.
"We stayed with it," Murray told ESPN after the game. "We just had a hit first mentality that we've had through the playoffs. We kept them at a distance for most of the game."
"I just felt like we executed throughout the game and hit first."
Lakers face clean sweep
Anthony Davis led the Lakers' scoring with 28 points, while LeBron James and Austin Reaves added 23 points apiece.
Lakers coach Darvin Ham admitted his team had been unable to handle Murray early on.
"He got off scorching," Ham said of Murray. "He's one of those players, man, once he starts to see them go in, it's just he catches fire, and he rolls them off pretty quickly, which he did in that first half.
"Basically carried them offensively through that half," the Lakers coach added, paying tribute to top-seeded Denver's all-round potency.
His team must now win game four on Monday to avoid a clean sweep.
Cover photo: USA TODAY Sports via Reuters Connect