Mavericks fined again as NBA complains of repeat offense
Dallas, Texas - While the Mavericks bench has become fan favorites for heckling opponents, the NBA is anything but amused.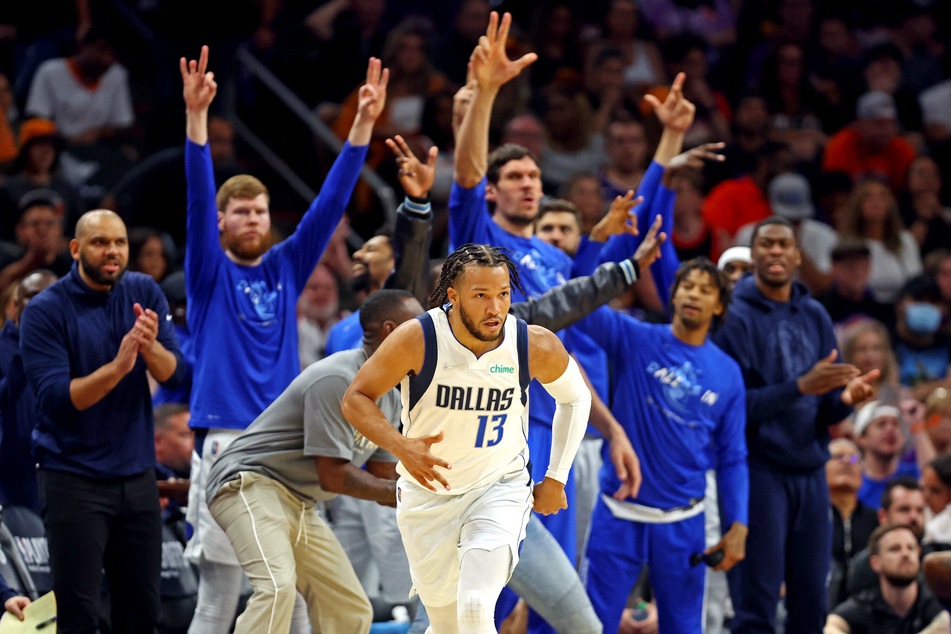 For the second time in the postseason, the Mavs have been fined by the league, this time for $50,000.

NBA president of league operations Byron Spruell made the announcement Wednesday before Game 1 of the West finals, in which the Mavs lost badly to the Golden State Warriors.
In a news release, the NBA said "on multiple occasions, several players and a member of the coaching staff stood for an extended period in the Mavericks' team bench area, stood away from the team bench, and were on or encroaching upon the playing court during game action" during the 123-90 Game 7 win over the Phoenix Suns.
"I know about the fine. Just trying to figure out what we did wrong to get the fine, but we'll see," Mavs coach Jason Kidd said prior to tipoff on Wednesday.
"Who complained? It was a blowout, so I don't think the fans would complain. I thought the guys did what they were supposed to do. They were cheering on their guys. So we'll find out what the fine is, but it is what it is."
Mavs coach hits back at league decision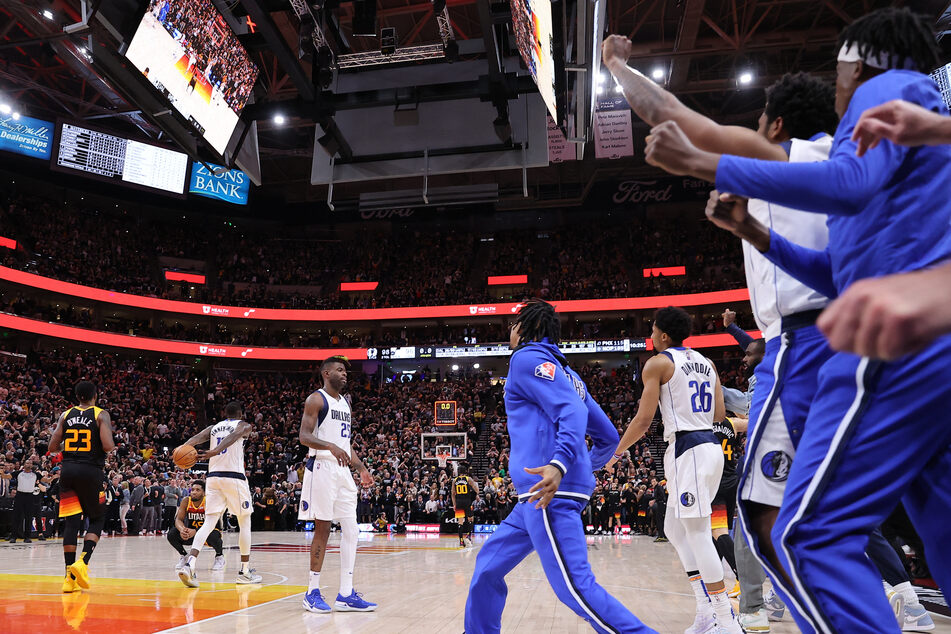 The Mavs were fined $25,000 for a similar issue in the first round against the Utah Jazz.
Theo Pinson, who is ineligible for the series because he's on a two-way contract, and injured shooting guard Tim Hardaway Jr. have emerged as the leaders of a group that has gotten under the skin of opponents several times.
Kidd wondered the about the league's priorities after the first fine.
"I didn't know about the fine, but that's cool," Kidd said. "The league is worried about the wrong thing. You have millionaires cheering on other millionaires. Doesn't happen in this society. And the enthusiasm of the game, for a teammate to cheer on another teammate, is special. And I think sometimes we're focused on the wrong thing."
"And so when you look at people who make a lot of money cheering on their teammates or their employees, that's what sport is all about. And so for us to get fined, that's cool. It's going to another good cause, charity. But again, we're looking at the wrong thing."
Cover photo: USA TODAY Sports