NBA Finals: Curry reaches new heights as Warriors seal another title
Boston, Massachusetts - The Golden State Warriors are NBA champions again after a 103-90 victory in Game 6 at the TD Garden completed a 4-2 series win against the Boston Celtics on Thursday.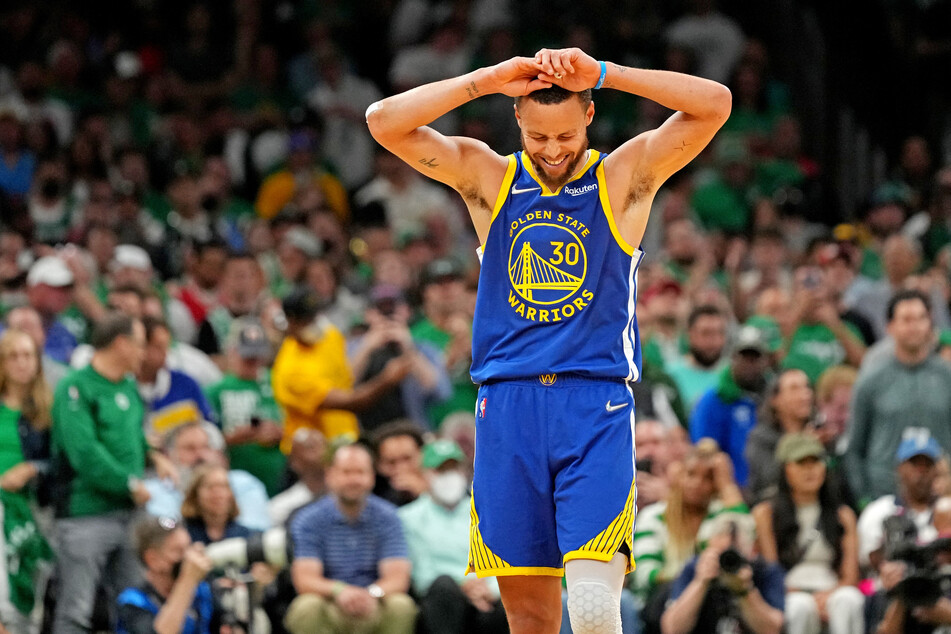 It was the Celtics who started hot in front of their home fans, starting the game on a 14-2 run, but the Warriors fought back to a 22-16 deficit, and from there launched a game-winning 21-0 run.

The Warriors used that hot streak to jump ahead 37-22, and the Celtics were never able to trim the lead to below eight points the rest of the way.
Steph Curry secured his first ever Finals MVP with a team-high 32 points on 12-of-20 shooting, going six-of-10 from long range, while also adding seven rebounds and seven assists.
But it was the defensive end where the Warriors won Game 6, forcing 21 turnovers and holding Jayson Tatum to just 13 points on six-of-18 shooting.
Andrew Wiggins was sensational yet again, finishing with four steals and three blocks as he made Tatum's life miserable, and he added 18 points on seven-of-18 shooting.
It is the Warriors' seventh NBA title in their history, and their fourth in the past eight seasons.
Thursday's win completed an impressive turnaround from 2-1 down as the Dubs sealed three-in-a-row, including two triumphs in Boston.
Head coach Steve Kerr – who won five NBA Finals rings as a player for the Chicago Bulls (three) and San Antonio Spurs (two) – has now won the same number as a coach, all with the Warriors.
Steph Curry: "This one hits different"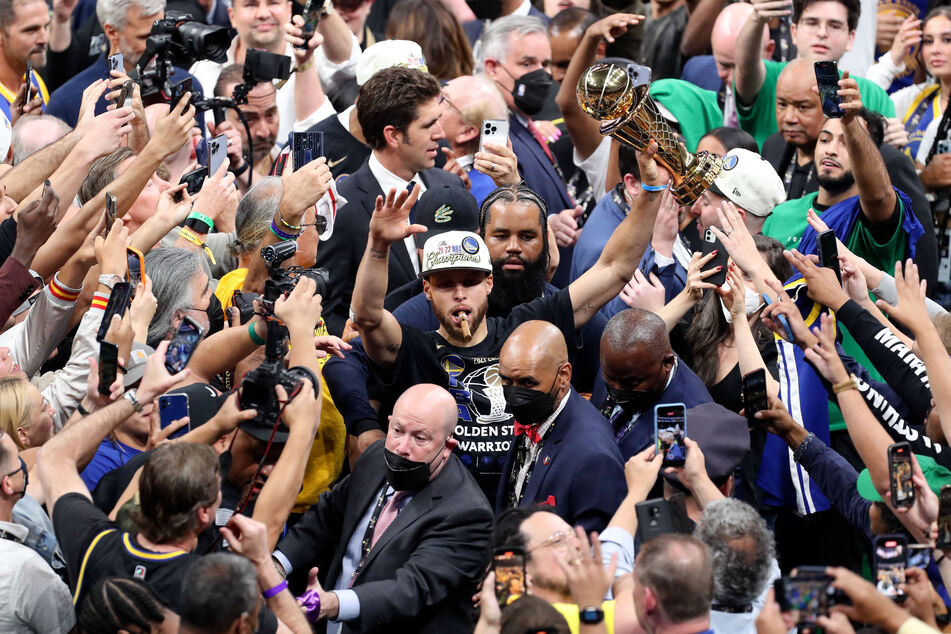 MVP Curry took the time to soak it all in, as he spoke to the media while still wearing his goggles from the champagne celebrations in the locker room.
"God is great, the ability to be on this stage and play with amazing team-mates against a great Boston Celtics team that gave us everything to try to get to the finish line… this one hits different for sure."
"Knowing what the last three years have meant, and what it's been like. From injuries, to a changing of the guard with the roster, Wiggs coming through, our young guys. Carrying the belief that we could get back to this stage and win, even if it didn't make sense to anybody when we said it."
"All that stuff matters, and now we've got four championships. Me, Dray, Klay and Andre – and I finally got that bad boy [the MVP trophy] – it's special, man. Special."
And in a poignant moment in the run-up to Father's Day, the 34-year-old also gave a shout-out to a special someone cheering him on at the TD Garden.
"Out there on the floor – I mean, I didn't even know [my dad, former Charlotte Hornets star Dell Curry] was down there – and I saw him, and I just lost it… I just wanted to take in the moment."
Cover photo: USA TODAY Sports