NBA: Kevin Durant dazzles in Brooklyn blowout
Washington DC - Kevin Durant was excited by the style of basketball on display from his Brooklyn Nets in their 128-86 thumping of the Washington Wizards on Friday.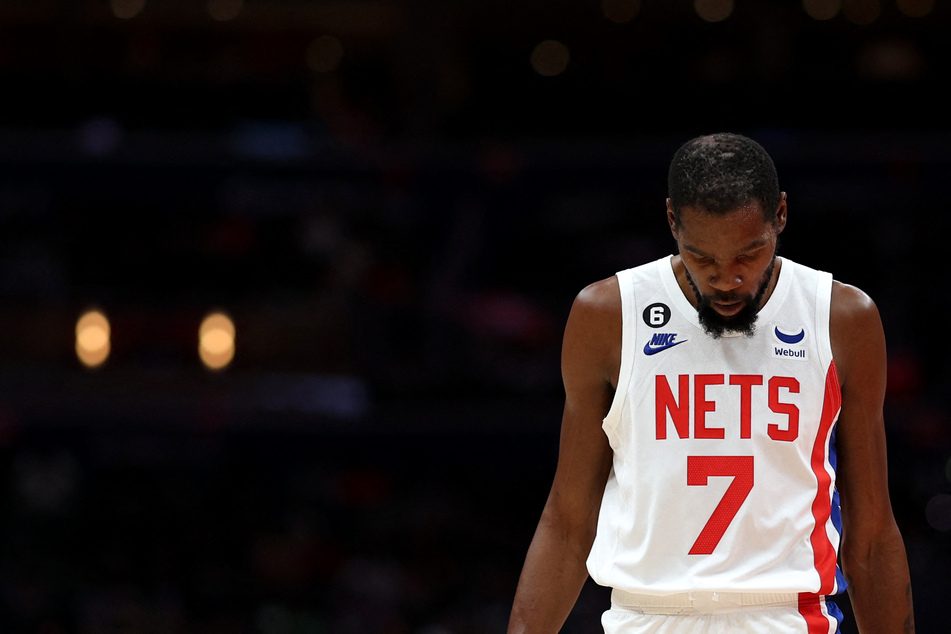 Durant, in the first game since Kyrie Irving's suspension, was at the center of everything the Nets were doing, finishing with team-highs in points (28), assists (11) and rebounds (nine).

As a team, the Nets dished out a season-high 32 assists, making it the first time they have eclipsed 29 in a game this season.
That unselfishness was at the forefront of Durant's mind when discussing the game during his on-court interview, saying his team felt confident in their game-plan and excelled in their execution of it.
"In shootaround we had some good sets that we drew up, and we knew some of that stuff would work against this team," he said.
"We just stayed in it and moved the basketball all night – everybody touched it, everybody got into the paint – we were able to generate some good offense, and that's how we want to play moving forward.
"That's the name of the game, playing off each other and being able to compliment one another."
His starring performance was highlighted with an emphatic ankle-breaker as he crossed over Washington's Daniel Gafford, nearly making his defender do the splits.
"I really thought he slipped on some sweat there, so I can't take full credit for it," he said. "But I was glad it was able to get us some momentum and give me some space to do my thing. I'm glad I finished the shot too."
Nets head coach calls Durant "a special human being"
Nets head coach Jacque Vaughn also pointed to his side's team-first playing style when asked in his post-game interview what the key was to the blowout win.
"Offensively, the 32 assists really stand out," he said. "Guys were really moving the basketball.
"Kevin [Durant] was a hub for us tonight. He really put them in a tough bind of double-teaming him, then he was a willing passer, and he capitalized whenever he had the opportunities to."
On Durant's nasty crossover, Vaughn said his inner-fan may have come out in his reaction.
"I hope the camera wasn't on me, to be honest with you," he said. "I enjoy the game of basketball, and [Durant] is a special human being, a special player in this league. He enjoys the game of basketball, and he's fun to watch."
The win leaves the Nets with a 3-6 record through nine games, although they have now won two of their past three.
Cover photo: Patrick Smith / GETTY IMAGES NORTH AMERICA / Getty Images via AFP