NBA Playoffs: Maxey makes history in thumping Sixers win over Raptors
Philadelphia, Pennsylvania - The Philadelphia 76ers routed the Toronto 131-111 Raptors in a one-sided NBA Playoff series opener.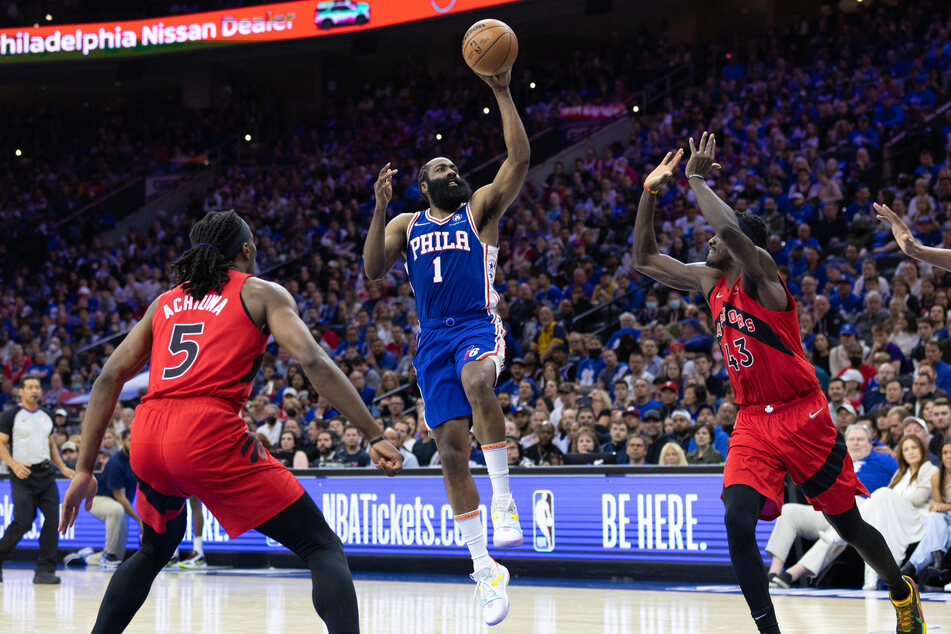 This was a feel-out game for the Sixers.
The Game 1 matchup against the Toronto Raptors was a borderline formality and intricacies of adjustments will become more pronounced as the series unfolds. But after this thrashing, it's the Raptors who will have to make the changes.
They didn't appear to have any answers for the Sixers and their balanced attack, three-point shooting, and improved rebounding in an impressive display at the Wells Fargo Center.
On this occasion, Tyrese Maxey was an unstoppable force. Joel Embiid was the king of the glass. James Harden was an assist machine. And Tobias Harris was a Mr Efficient.
Harris had 26 points on 9-for-14 shooting and made three of five three-pointers. Embiid finished with 19 points and a game-high 15 rebounds, while Harden added 22 points and a game-high 14 assists. He made four of seven three-point attempts.

The Sixers shot 50.0% from beyond the three-point line and held a 39-36 rebounding advantage on a night where everything went right for them.
The player spotlight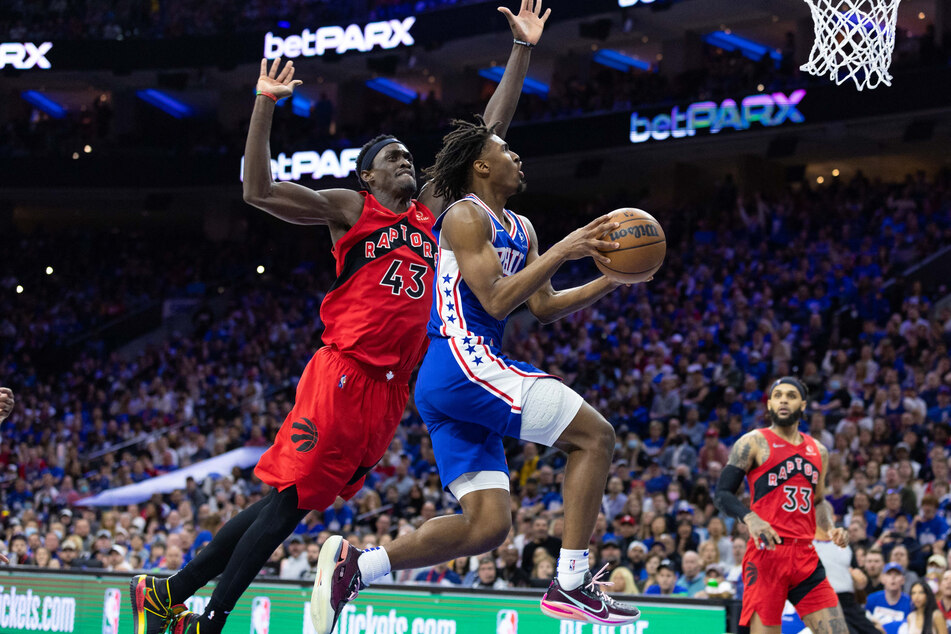 Make no mistake, out of the Sixers' top performers, Tyrese Maxey was definitely the star of the game.
The Sixers' second-year guard finished with a career-high 38 points on 14-for-21 shooting – including 5 of 8 3-pointers – with 21 of his points coming in the third quarter.
At just 21, he's now the youngest ever Philly player to score 30 or more in a playoff matchup.
He had one big chance to reach the 40-poing threshold, and his reaction to missing it tells you all you need to know about the man's ambitions.
"Dammit, I suck!" he quipped from the bench with half a minute to go.
The big picture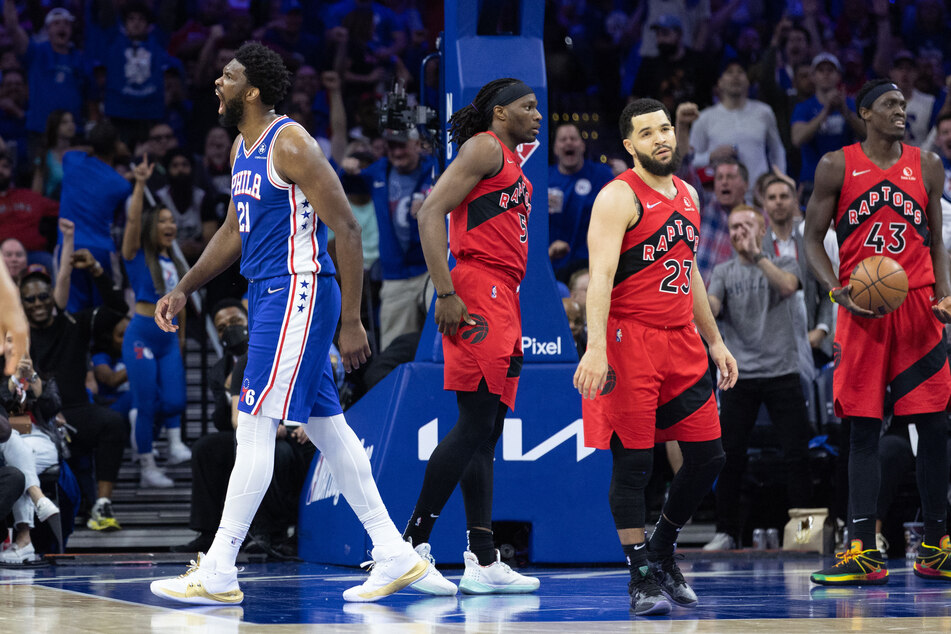 In addition to making adjustments, the Raptors have to heal up.
Former Sixer and Raptors reserve Thad Young sat out the second half with a sprained left thumb. Meanwhile, Rookie of the Year candidate Scottie Barnes had to be helped off the court with 9 minutes, 6 seconds remaining after Embiid stepped on his left foot.
Fred VanVleet fouled out on the same play, which also didn't help the Raptors. Arguing the call, the All-Star point guard also picked up a technical foul on the play.
Then, with the Sixers up 22 points, Raptors reserve Chris Boucher picked up his sixth foul.
So Toronto was depleted with injuries and foul trouble. Pascal Siakam paced them with 24 points, but he was one of the few silver linings for a team that needs to bounce back quick.
Cover photo: USA TODAY Sports