NBA roundup: Kyle Lowry heroics not enough for Miami, Sixers overpower Bucks
Washington DC - The Miami Heat only had seven available players on Friday, and eventually ran out of steam in a gutsy 107-106 road loss in the NBA against the Washington Wizards despite a heroic performance from Kyle Lowry.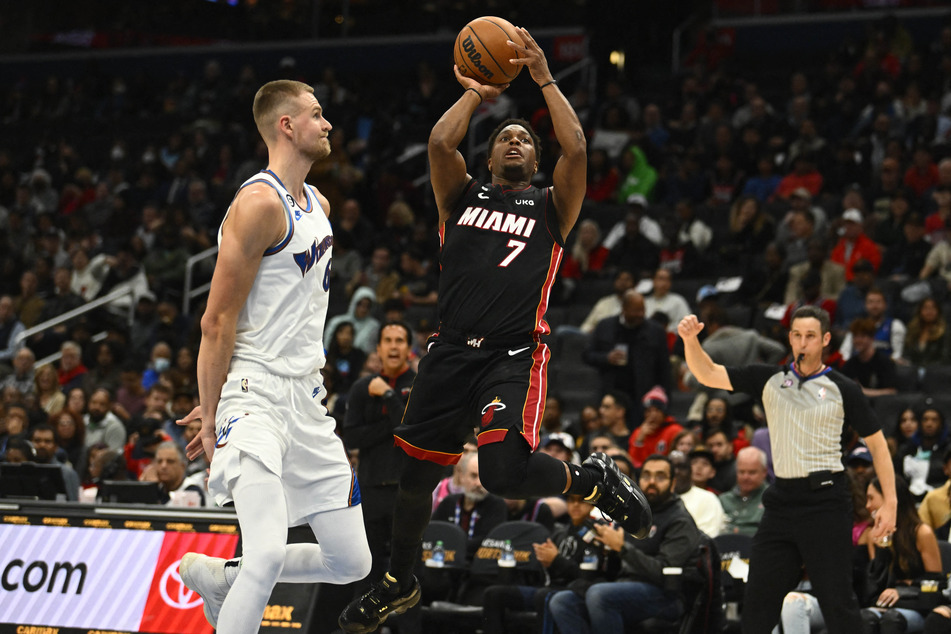 Miami's top two players, Jimmy Butler and Bam Adebayo, were both absent along with a cast of their teammates after a quick succession of injuries, forcing their available players into extended minutes.

Lowry played 46 of a possible 48 minutes in regulation, but a late Kyle Kuzma three-pointer tied the game at 104-104 with 15 seconds left, forcing overtime.
With four of their five starters reaching the 40-minute mark in overtime, fatigue caught up with the visitors as they failed to hit a single field goal in the extra period.
Their only two points came from two Lowry free throws, capping his 24-point, 15-assist, 10-rebound triple double in 51 minutes of play.
Kristaps Porzingis scored the only basket of overtime, giving him 20 points and 17 rebounds, while Bradley Beal top-scored for the Wizards with 27 on nine-of-18 shooting.
The win for the Wizards moves them to 9-7, while the Heat fall to 7-9 as they desperately await healthy reinforcements.
Around the league: Magic squeak past Bulls, Sixers beat Bucks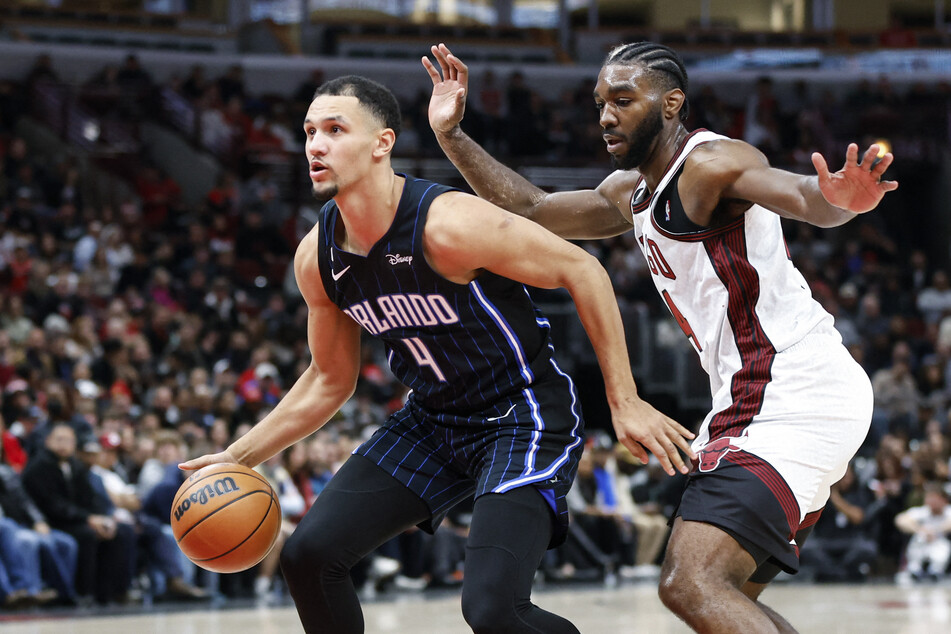 Second-year point guard Jalen Suggs is beginning to fulfill the potential that saw him as a top-five pick in the 2021 draft, hitting the game-winning three-pointer in a 108-107 win for the Orlando Magic against the Chicago Bulls.
The Bulls received polarizing performances from their two star wings, with Zach Lavine struggling mightily on his way to one-of-14 shooting, while DeMar DeRozan stepped up with 41 points on 16-of-30 shooting.
DeRozan's big game had the Bulls up 103-107 with under 30 seconds remaining, but two made free throws for Suggs were followed by two misses by Bulls center Nikola Vucevic, giving the Magic a chance to steal it.
Suggs was determined to be the one taking the last shot, stepping back confidently for a three-pointer and nailing it to finish with 20 points (seven-of-16 shooting) and eight assists. It's the first time this season he posted back-to-back 20-point games, and he has at least six assists and five rebounds in each.
Meanwhile, The Philadelphia 76ers had a different star in each half of their 110-102 home win against the Milwaukee Bucks.
Tyrese Maxey was the focal point early, putting up 24 points on nine-of-12 shooting, with five assists and four rebounds, before rolling his ankle in the shadows of halftime.
He did not return after the break, and Joel Embiid stepped up in his absence, scoring a game-high 32 points (12-of-26 shooting) with 11 rebounds, eight assists, and three blocks.
For the third game in a row, Embiid had at least 32 points, 10 rebounds, and six assists.
Cover photo: USA TODAY Sports