NBA: Steph Curry gushes about historic night after shattering record!
New York, New York - Steph Curry savored his "special" outing after the Golden State Warriors superstar made history as the NBA's all-time leader for three-pointers.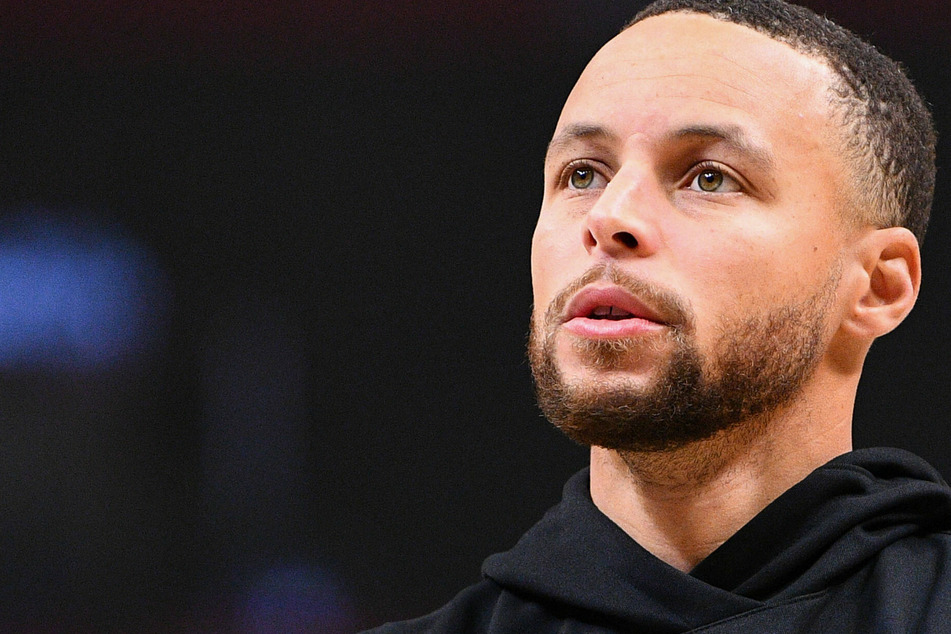 Curry broke Ray Allen's three-point record with his 2,974th successful shot from beyond the arc in Tuesday's 105-96 victory over the New York Knicks.

A three-time NBA champion and two-time MVP, Curry needed a pair of three-pointers to surpass Hall of Famer Allen at Madison Square Garden, where he finished with five threes.
Curry was congratulated by Allen on the sidelines amid the celebrations after the Warriors guard achieved the feat in the opening quarter in New York.
"It's kind of crazy to think, growing up around the league, watching my dad play, my family going to old Hornets games and having big dreams about shooting the basketball hopefully playing on this level," Curry said after finishing with 22 points.
"To do it here at Madison Square Garden in front of this guy right here [Ray Allen] and Reggie [Miller] and just all that basketball means to me, it's special."
"Had great support here, in this arena. I can't express how much of an honor that was to have that reaction here on the road and the appreciation for this milestone. And obviously it's great to get the win on top of that. A very, very, very special night."
A "full-circle moment" for a giant of the game
Curry set the record in his 789th NBA game, 511 appearances fewer than Allen. To put his achievement into more context, it took the Warriors 17 seasons to hit that many three pointers after the three-point line was implemented (1979-80 to 1995-96).
"I've been thinking about this number for a long time. I've even got it on my shoes," Curry said on TNT.
"Basketball history. This is pretty special. These two, legends. I watched them growing up and understood what it meant to shoot the ball because of them and my dad."
"Full-circle moment, man. I'm blessed. Blessed, for sure."
Warriors head coach Steve Kerr added: "I thought the night was perfect. It just pretty much encapsulated who he is and his reaction to it was perfect."
"Steph is the best to ever shoot a basketball and we get the opportunity to go to work with him every day and it's a very special thing," said Warriors team-mate Draymond Green.
NBA commissioner Adam Silver also congratulated Curry in a statement which read: "It was thrilling to see Steph break the NBA's all-time record for three-pointers."
"He has revolutionized the way the game is played and continues to leave fans in awe with his amazing artistry and extraordinary shooting ability. We congratulate him on this historic achievement."
Cover photo: IMAGO / Icon SMI