Spinning out! Ja Morant's daughter balls out at Grizzlies game
Memphis, Tennessee – While Ja Morant of the Memphis Grizzlies was busy balling out in the NBA playoffs, his daughter was showing the world her elite set of skills courtside.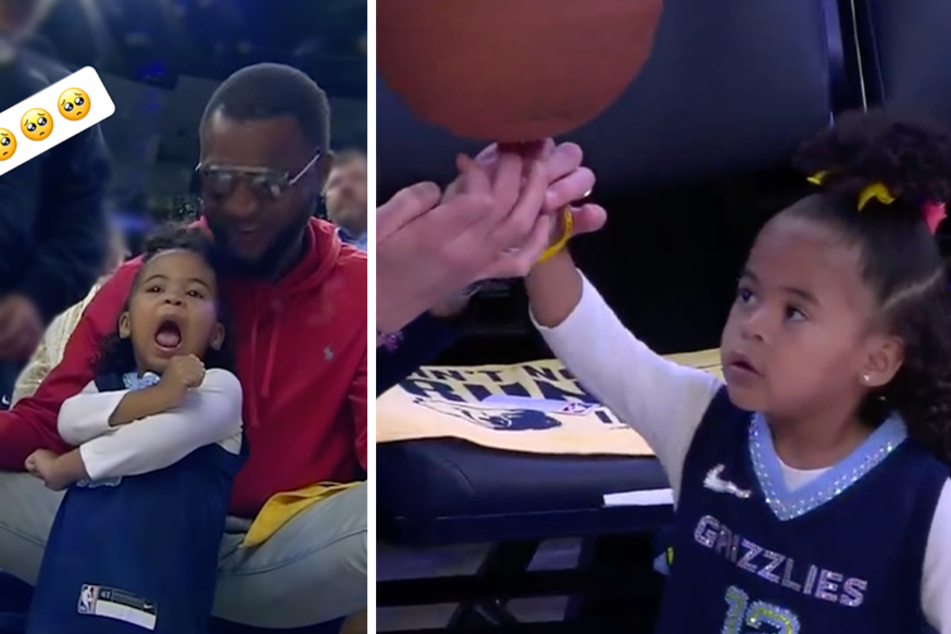 Is there anything cuter than witnessing a tiny toddler show off her ball-handling skills whilst clad in a bedazzled Grizzlies jersey?

In short: no.
While the Grizzlies' point guard was busy giving the Minnesota Timberwolves a run for their money in game two of the NBA Playoffs, his two-year-old daughter Kaari Jaidyn Morant was giving fans quite the show.
A video posted by the NBA captioned "Ja's daughter Kaari=hooper," shows a Grizzlies staff member spinning a basketball on his fingertip as Kaari looks on in amazement.

But nothing could prepare her for what happened next.
Moments later, the toddler got in on the action after the staffer carefully transferred the ball to her fingertips, where it continued to spin at an impressive speed.
Not only was Kaari seen flexing her ball skills at Tuesday's game, she was also spotted vibing out to the music bumping, hitting her best "woah" while stomping her feet and clapping to the beat.
After showing the world what she's got, one thing's for sure: we want to be Kaari Jaidyn Morant when we grow up.
Cover photo: Collage: Screenshot/Instagram/nbaonespn/Twitter/NBA