Warriors star Steph Curry suffers foot injury in Game 3 of NBA Finals
Boston, Massachusetts - As the Boston Celtics took a 2-1 lead after the end of Game 3 of the NBA Finals, Warriors star Steph Curry suffered a foot injury, leading to unpredictable performance play for the rest of the Finals series.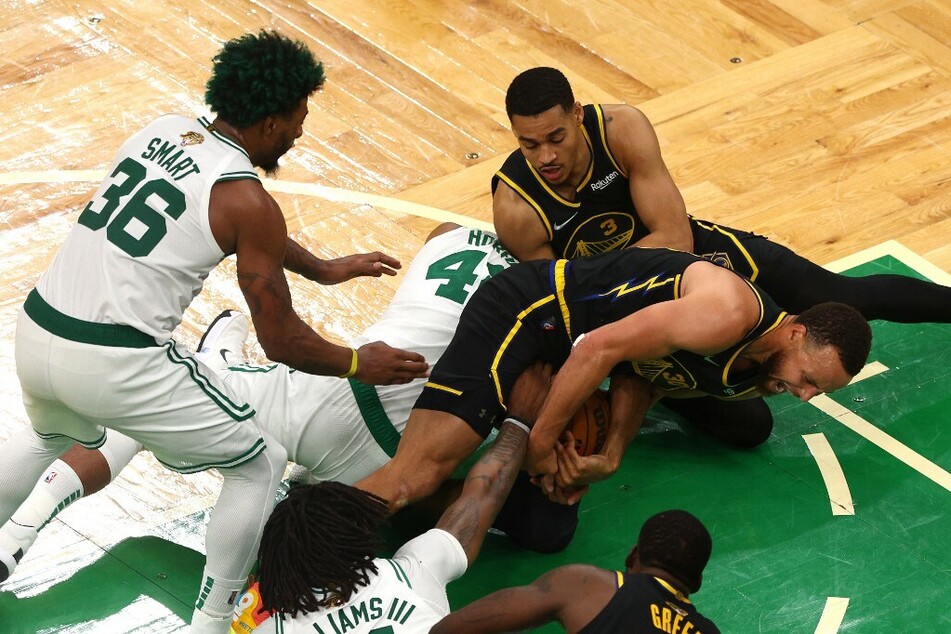 If the Golden State Warriors have any chance in becoming this year's NBA champions, the team cannot afford to lose their star, Stephen Curry, for any amount of play time against the Boston Celtics.
You can even make the strong case that the team will also need Curry to be close to 100% against the relentlessly strong defense of the Celtics in order to take the title.
In the fourth quarter of Wednesday night's Game 3 at TD Garden, there was a loose ball, and multiple players on both teams charged to the floor to retrieve it.
Curry, who was one of the lone Warriors to fight for the ball, got tangled up in a mix of Celtics players when suddenly the 34-year-old reacted in pain as he appeared to be favoring his ankle.
"I'll be all right. I got caught – obviously in some pain, but I'll be all right," Curry said after the Warriors' 116-100 loss, putting them in a 2-1 series hole. "See how it feels tomorrow and get ready for Friday."
The Warriors have less than 48 hours to get Curry treatment before Friday night's pivotal Game 4 in Boston. The rest will be important to Curry's future play in the series, as the only day of rest between games is between Game 3 and Game 4.
"Well, we need him if we want to win this thing," Warriors guard Klay Thompson said. "I know Steph is going to do everything he can in his power to play. I am really hoping he's okay because he's our identity, and without him, it will be very difficult."
Cover photo: ELSA / GETTY IMAGES NORTH AMERICA / Getty Images via AFP