Arch Manning's spring game performance fails to reflect quarterback hype
Austin, Texas - Arch Manning has officially thrown his first college football pass, and fans may have questions!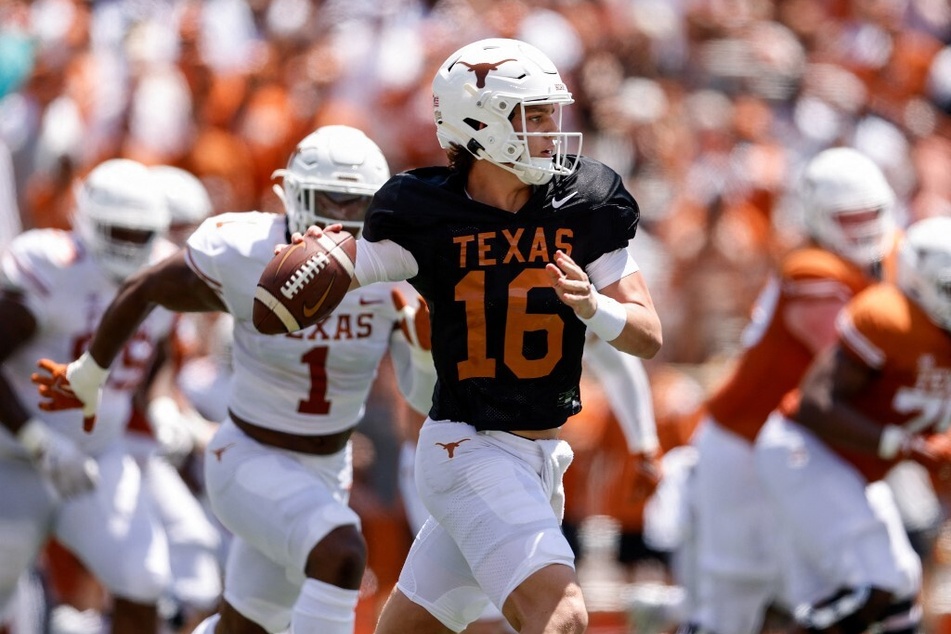 Over the weekend, Texas football hosted its annual Orange-White spring game, and it's safe to say that head coach Steve Sarkisian hinted at Manning's starting ability best: "I think it's pretty clear to say that Quinn's our starting quarterback and we feel very good about that," Sarkisian said in a press conference following the Longhorns' spring game.
To no surprise, Ewers seems to have won the starting position over the true freshman following weeks of the two making headlines and battling it out as part of the starting quarterback competition.
Manning's commitment to Texas football seemingly lit a fire under Ewers' tail as he cleaned up his diet, chopped off his infamous mullet, and zeroed in on the game of football like never before.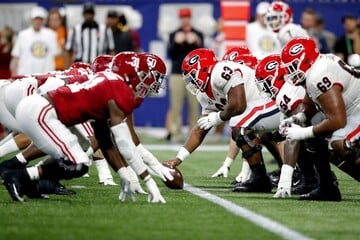 Ewers finished the spring game completing 16 of 23 passes for 195 yards and a touchdown.
But it was redshirt freshman Maalik Murphy arguably made the biggest impression of all Longhorns' quarterbacks at the annual spring game.
Murphy looked completely comfortable in the pocket and made smart decisions that showed off his cannon of a throwing arm.
As for Manning, the inexperienced college passer couldn't seem to find his rhythm and struggled early on. The nephew of NFL greats Payton and Eli Manning completed just five of 13 pass attempts for 30 yards during his Orange team's 21-10 loss.
Texas Longhorns head coach Steve Sarkisian sees Manning as an imperfect college kid with potential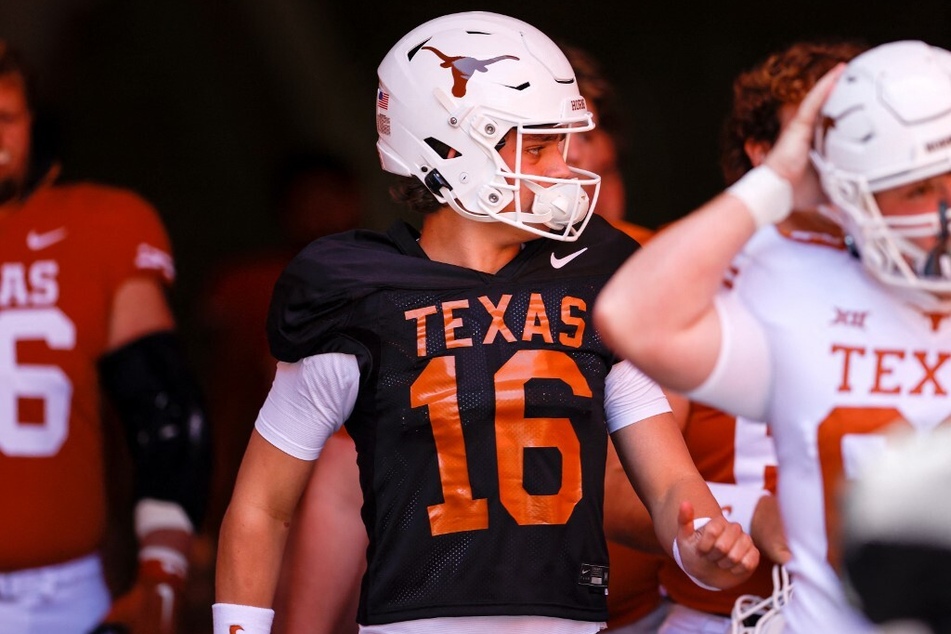 During the Longhorns' spring game, some college football fans didn't hesitate to criticize Manning despite this being his first taste of college football.
While it's hard not to hold Arch to high standards due to his famous football family, coach Sarkisian reminded fans that he is still a 17-year-old kid.

"First of all, he lost his ID twice. Not once, but twice. But the beauty of it is this: He's a kid. He's a college kid," Sarkisian said on the Pivot Podcast.
He added: "I think, so many times, you see the Manning name and you think he's this perfect, in a box, like nothing's wrong with him. I'm not saying there's anything wrong with him, but he's still a kid. I love that about him."
Luckily for Manning, a poor showing in the spring game doesn't been he won't eventually get to the starting quarterback level. Instead, it serves as a reminder to fans that things may not come as easily to him as most expected.
The Texas Longhorns will open the 2023-24 season September 2 with a home game against Rice University.
Cover photo: Collage: TIM WARNER / GETTY IMAGES NORTH AMERICA / GETTY IMAGES VIA AFP