Big Ten football: How are the Fighting Illini shaping up in production and talent?
Champagne, Illinois - With college football spring practice in full effect around the country, teams, experts, and fans are getting the first real insight into what to expect for next season – here's how the Fighting Illini are shaping up.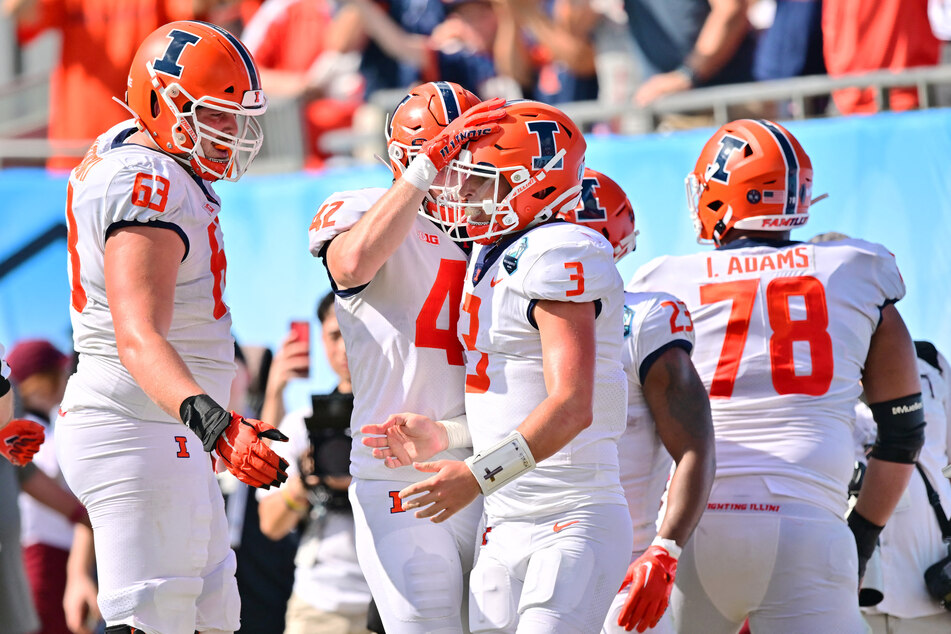 As most program rosters are finalized for the upcoming season, every team's returning starters, talents, and production for the 2023-24 college football year is becoming clearer, and fans are getting a sneak peek at which stars to watch out for.
Of course, with transfers and the full recruiting class not all arriving until the fall, the spring workouts are only a partial glimpse at how teams will officially look for the upcoming season.
Still, these insights will tell us quite a bit about all the teams in the Big Ten as we prepare for yet another wild season on the field.
In this context, here's how the Fighting Illini look so far where returns and production are concerned.
Illinois football returns the most production in the Big Ten conference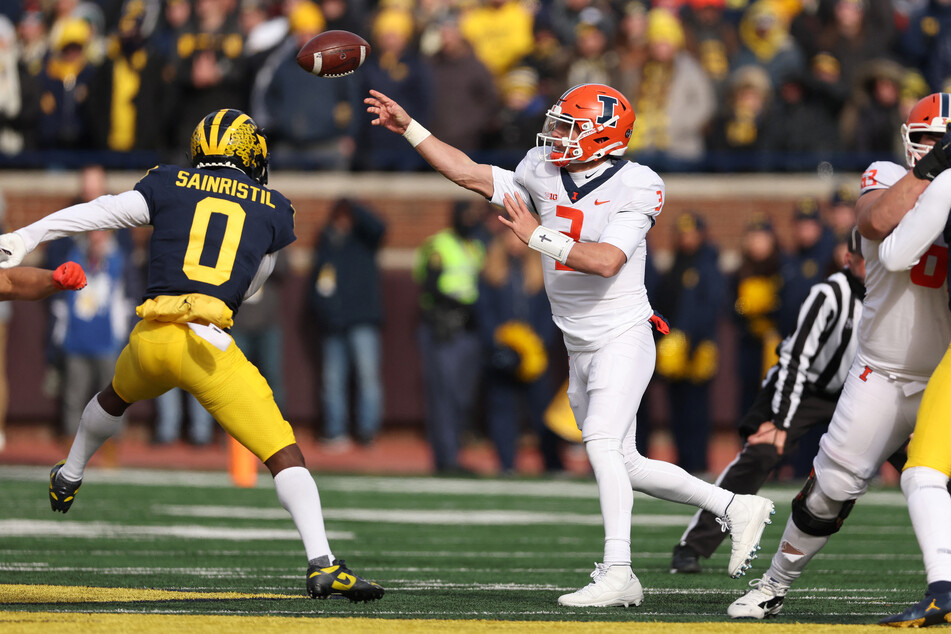 The Fighting Illini that nearly won the Big Ten West division last season brings back a solid core group of 13 starters and returns over 60% of production on both offense and defense.
As one of the nation's top defensive teams, however, Illinois must replace standout pieces in the secondary, including Devon Witherspoon and Sydney Brown, who are off to the NFL.
On offense, there's work to do to find successors to quarterback Tommy DeVito and star running back Chase Brown, who, like his twin brother Sydney, is also off to the NFL.
Nonetheless, the Fighting Illini will have the most experienced veterans on the field of any team in the Big Ten, which can serve as a major advantage if the program can capitalize off this feature.
Illinois will show out for fans in their annual Orange and Blue Spring game on Thursday, April 20 at Memorial stadium at 7:30PM local time.
Cover photo: Julio Aguilar / GETTY IMAGES NORTH AMERICA / Getty Images via AFP