College football: Championship Week crowns new champions and sets the CFP stage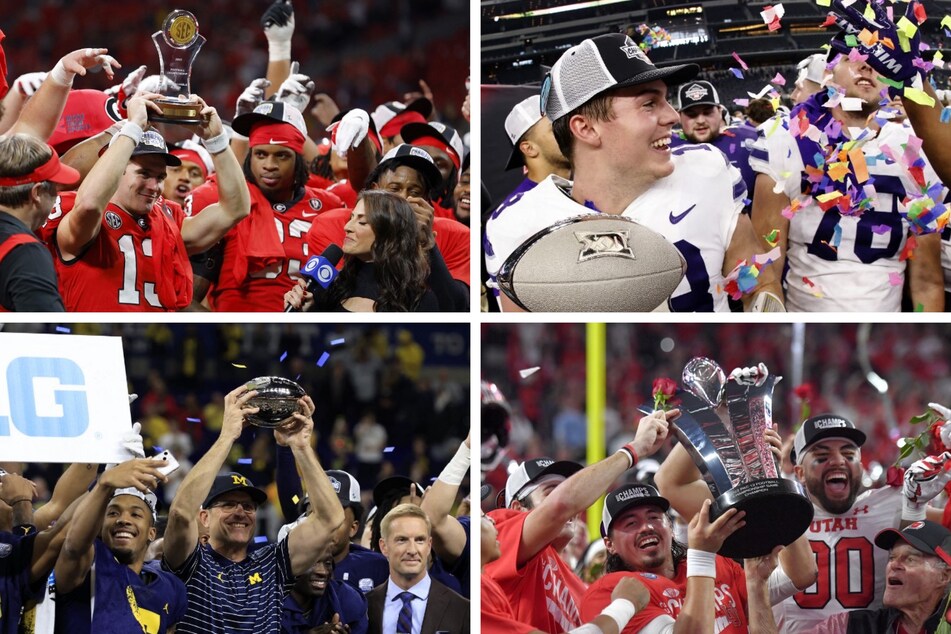 College football's 2022 conference championship weekend was absolutely wild.
The weekend kicked off with not one, but two huge conference upsets that saw two of the CFP committee's previous top four teams lose in jaw-dropping style.
Fourth-ranked USC shocked the college football world when they lost to Utah for the second time this season, which earned the Utes a Pac-12 Championship title.
USC's loss cost the Trojans both the conference title and a spot in any playoff game.
The Buckeyes, who were clipping the cleats off USC for a spot in the playoff, have now taken the Trojans' spot in the semifinal with no one to thank other than the Utes.
After winning the Pac-12 title, Utah head coach Kyle Whittingham hilariously reassured Buckeye Nation that it was his team who boosted Ohio State into the playoffs when he gave a thumbs up to the camera on live television saying, "Coach Day, you're welcome!"
No. 3 TCU played a tough, nail-biting game against Kansas State, but ultimately lost 31-28 in overtime, which handed the Wildcats the Big 12 title.

Georgia and Michigan both cruised past LSU and Purdue respectively to win the SEC and Big Ten Championship titles. The Clemson Tigers also won their eighth ACC conference title, the most of any program in the conference history.
With that, the 2022 College Football Playoff field is set! Georgia and Ohio State will face off in the Peach Bowl and Michigan and TCU will play in the Fiesta Bowl.
Both CFP semifinal games will take place on December 31.
Cover photo: Collage: TODD KIRKLAND / RON JENKINS / JUSTIN CASTERLINE / DAVID BECKER / GETTY IMAGES NORTH AMERICA / GETTY IMAGES VIA AFP