College football: Top 10 player rankings after Week 11
Columbus, Ohio - After some setbacks in Week 10, the nation's top players turned it on over the past weekend of college football action with some show-some stopping performances.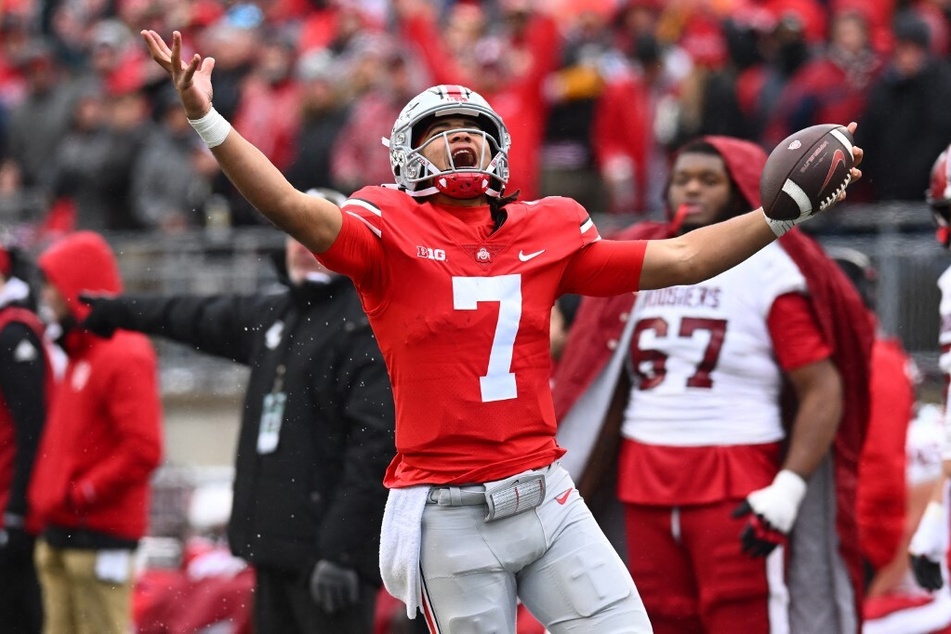 This week, the players of the gridiron stamped their foot on the GAS!
Game after game from one conference to another, players put their foot on the gas and set some records.
CJ Stroud is the perfect example. He racked up 297 passing yards and five touchdowns in Saturday's win against the Hoosier's while also surpassing a school record.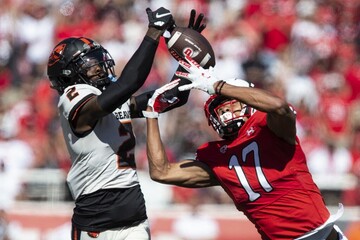 Last year, the Buckeye passer became the only quarterback in Ohio State history to throw for five touchdowns against B1G competition four times in a single season. He met that mark again on Saturday.
Knocking down the door for the top spot, Tennessee's Hendon Hooker also led his Vols to a program record of 724 yards of total offense in a single game.
Hooker earned his third conference honors for his performance and was named the Reese's Senior Bowl Offensive Player of the Week.
It was another strong week for Emeka Egbuka, as well as returning receivers Marvin Harrison and Jalin Hyatt, who all stormed the field to help deliver touchdown scores in their teams' blowout wins. Running back Blake Corum also continued to make his case for a Heisman nod.
Entering the rankings for the first time this season is Tar Heels quarterback Drake Maye, who led North Carolina to the ACC divisional title and currently co-leads the nation in for the most touchdown passes at 34.
1. CJ Stroud - QB, Ohio State
2. Hendon Hooker - QB, Tennessee
3. Marvin Harrison - WR, Ohio State (r)
4. Blake Corum - RB, Michigan
5. Emeka Egbuka - WR, Ohio State
6. Drake Maye - QB, UNC (n)
7. Jalin Hyatt - WR, Tennessee (r)
8. Miyan Williams - RB, Ohio State (+2)
9. Bijan Robinson - RB, Texas (-3)
10. Caleb Williams - QB, USC
Week 11 Player Spotlight: "The Kamryn Babb Moment"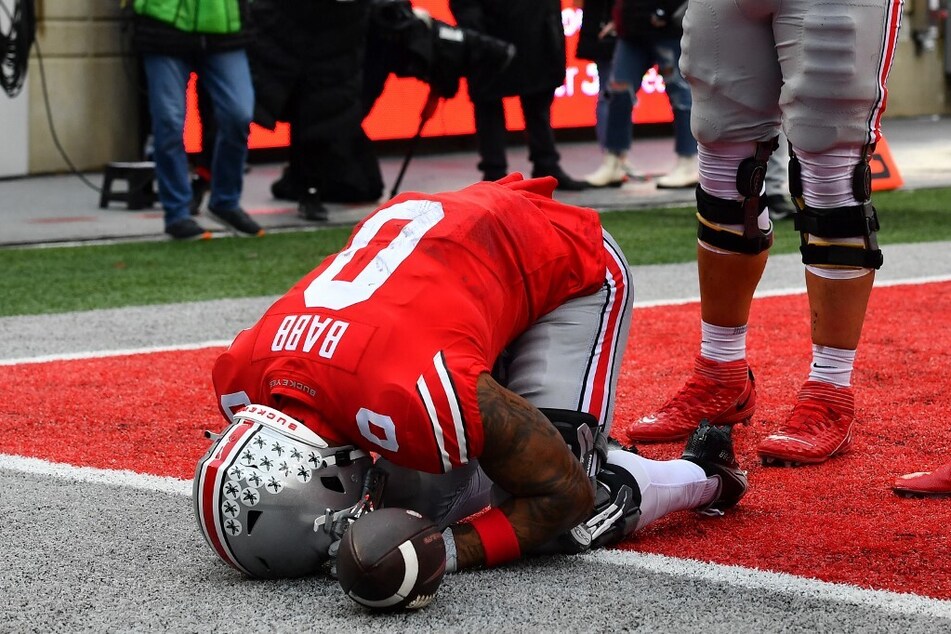 This week, we're doing something a little bit different – highlighting a player who's actually not in our top 10.
Through much perseverance and his unwavering faith, Ohio State's fifth-year Kamryn Babb delivered one of the most heartwarming storylines in college football during the Buckeyes' 56-14 win over Indiana on Saturday.
After five years of cheering on his teammates from the sidelines and bouncing back from four torn ACL's – two in his left knee and two in his right – Babb secured his first ever career catch and touchdown against the Hoosiers.
The emotional moment epitomized the brotherhood the Buckeyes often speaks about and it left few drew eyes in the stadium.
Following the suggestion of receivers coach Brian Hartline to get Babb in the game and Stroud's idea of setting him up for a special moment, head coach Ryan Day gave the green light to run a play for that epic touchdown late in the fourth quarter.
Stroud has thrown 77 career touchdown passes – including four on Saturday – but few were as special as his 78th!
Utilizing every second of the play, Stroud rolled right as Babb made his way upfield then faked left to a perfectly thrown ball that he gloved in the end zone. The 8-yard connection put the Block O receiver in an Ohio State stat sheet for the first time, and every member of the Ohio State community felt a part of the big moment.
"The past five years, it's been a dream of mine," Babb said after scoring his first touchdown. "If I catch a touchdown – whenever that moment – I'd get on my knees and give thanks to Jesus Christ because that's the only hope I truly have. I love football, I love what it can do for so many people, but I know there's a world with a whole bunch of stuff going on, and so many people need hope."
"I didn't want to mess it up," Stroud admitted when running the Babb touchdown play. "I was nervous. I saw the coverage we got, I saw the leverage that we had on the corner, and I was like, 'I better not mess this up for my guy.' I'm just happy I made the throw."
Cover photo: BEN JACKSON / GETTY IMAGES NORTH AMERICA / GETTY IMAGES VIA AFP