College football: Top 10 team rankings after Week 8
New York, New York - After the SEC and the Pac-12 conference saw perfect season records shattered over the weekend, our top 10 college football team rankings shifted with the upsets.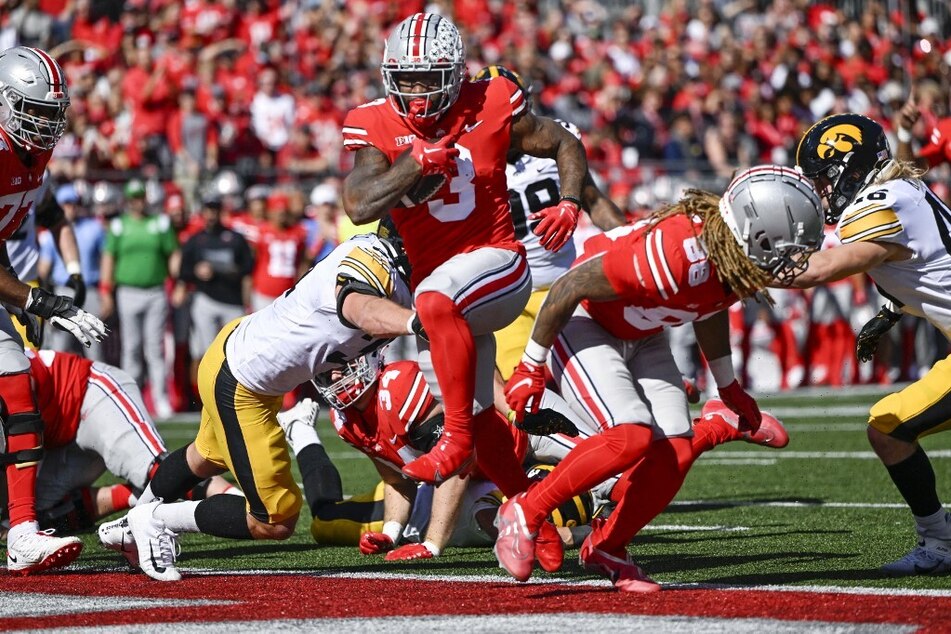 Week 8 of the college football season meant that the nation's best, the Ohio State Buckeyes, have stormed to the top once again.
The Bucks easily cruised past Iowa to keep their perfect season and conference record going as they now head to face No. 13 Penn State on Saturday.
While Georgia was sidelined with a bye week, Tennessee, like the Buckeyes, also garnered an easy win against Tennessee-Martin to remain in the rankings' top three.
After a disappointing loss to the Volunteers in Week 7, Alabama earned its first win back over Mississippi State but saw no movement in the rankings. Clemson and Michigan also earned wins - keeping their perfect season records.
Yet, the remaining spots in the rankings saw a big shift.
Both Ole Miss and UCLA entered last weekend undefeated and exited disappointed with losses: Ole Miss was upset by LSU while Oregon owned the Bruins to become the best of the West in the Pac-12 Conference. Both programs' losses made room for the Ducks to enter the top rankings for the first time this season, and for Oklahoma State to re-enter after defeating Texas.
As the season rolls on, here are our TAG24 top 10 team rankings following the action of Week 8:
1. Ohio State
2. Georgia
3. Tennessee
4. Michigan
5. Clemson
6. Alabama
7. TCU
8. USC
9. Oregon
10. Oklahoma State
College football Week 8 spotlight: The Alabama Crimson Tide are back in action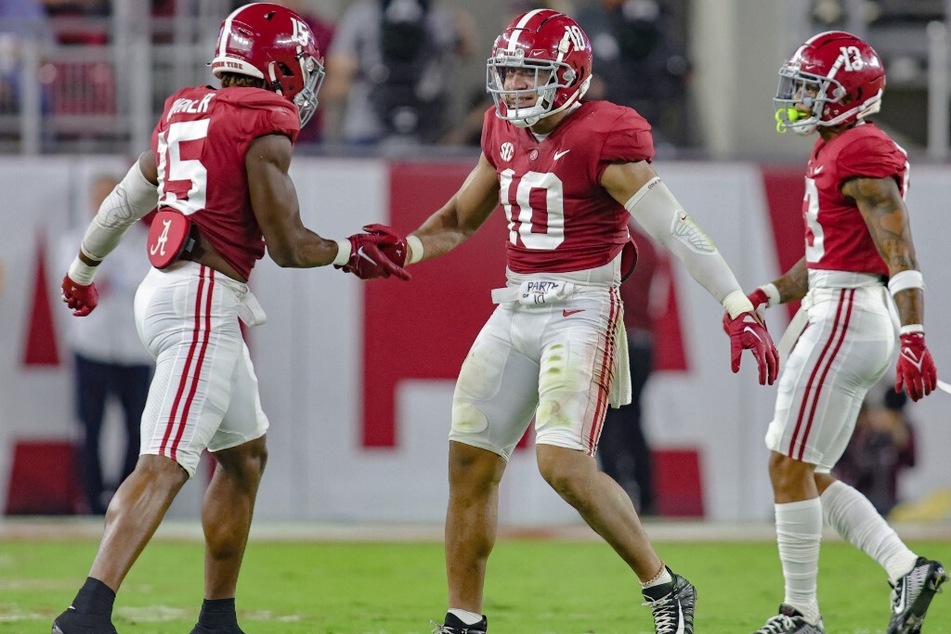 The Crimson Tide are back in action.
After head coach Nick Saban said he'd been losing sleep prior to Saturday's matchup against Mississippi State, the football legend is sure to sleep soundly after this weekend's win.
While Alabama could have come into the game with jitters from feeling they had something to prove, quarterback Bryce Young led the Crimson Tide looking cool, calm, and collected.
In the famous words of his coach, Young's "consistency in performance" was a direct result of trusting the process of his training and gave him constant control of the offense.
Young finished 21 of 35 completed passes for 249 yards and two touchdowns, including a 31-yarder to JoJo Earle in the first quarter that started a domino effect of the Tide's scoring. Alabama's dominance allowed the Bulldogs to only score a single touchdown.
While Alabama has trickled down in the rankings, there is still much more football to be played as the Crimson Tide fight for a spot in the playoffs.
Alabama's next matchup will be on the road against the LSU Tigers during Week 10 on November 5.
Cover photo: GAELEN MORSE / GETTY IMAGES NORTH AMERICA / Getty Images via AFP