Colorado head coach Deion Sanders is hilariously terrified of the Buffaloes mascot!
Denver, Colorado - If there is one thing that can intimidate Colorado football's new head coach Deion "Coach Prime" Sanders, it stands on all fours!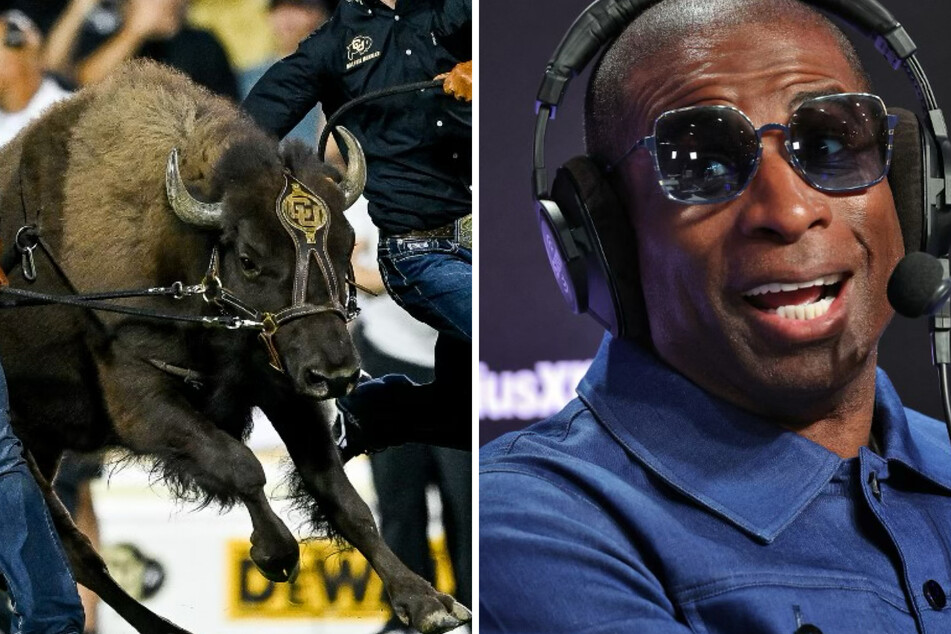 When the NFL Hall of Famer Sanders took on the position to lead the Buffaloes football program, he probably never imagined that he'd stand in the way of an actual charging buffalo.
Hilariously, though, that's what happened when Sanders met the team's mascot, a charging buffalo named Ralphie, for the first time.
In a video posted by the football team Twitter account, Sanders met Ralphie in her home trailer for an unforgettable and uncomfortable experience.
"You see I'm easing back," Sanders says as he inched towards the trailer entrance.
In the funny clip, Coach Prime nervously feeds his new friend, describing Ralphie's tongue saying: "Lord, that tongue is like a brick."
Perhaps, the funniest part of the clip comes when Ralphie is taken out of the trailer for a run before charging back inside.
"Oh no, I'm not staying in here while this thing is coming at me at full speed," Sanders screamed, realizing it was too late to break away and crying out: "Ohh noooo, noooo. Ohh noooo!"
Colorado Buffalo fans adore Deion Sanders meeting with mascot Ralphie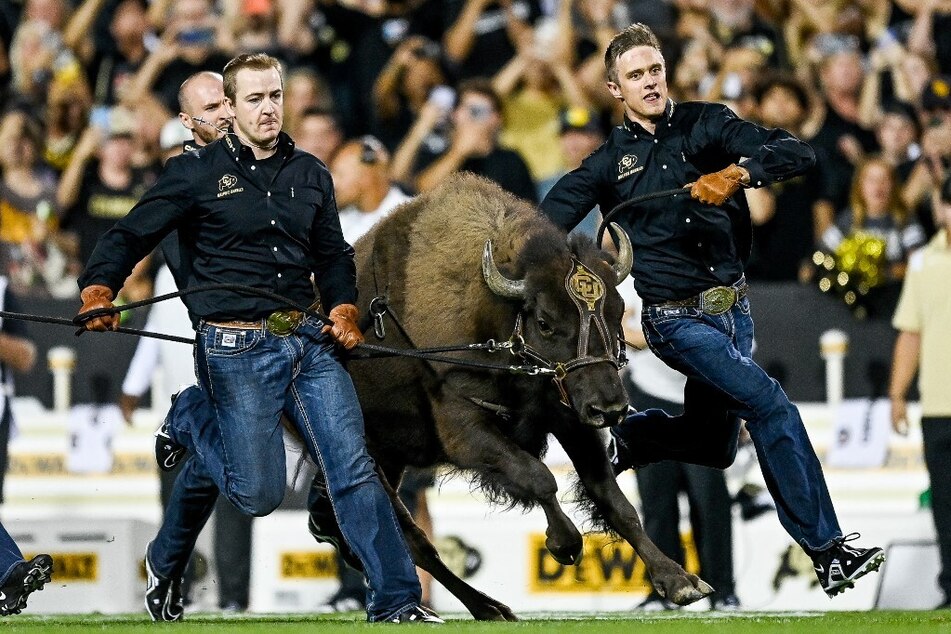 After watching Sanders partake in Buffalo traditions with Ralphie, Colorado fans took to Twitter to share their love and excitement for the coach.
"I love being on the field when Ralphie runs. But I don't know about being in the trailer when she blasts in! Good job Coach Prime," one fan wrote.
"Oh, man, those final 20 seconds," someone else said.
"Well worth the few minutes... especially the end!" another fan added.
"I'm starting to think #CoachPrime is going to do just fine at Colorado" someone else tweeted.
The Buffaloes' football are currently training for their annual Black and Gold spring game that will air on ESPN on April 22 at 1 PM EST.
Cover photo: Collage: Dustin Bradford & Cindy Ord / GETTY IMAGES NORTH AMERICA / Getty Images via AFP