Georgia faces major problems ahead of National Championships
Los Angeles, California - As the Georgia Bulldogs are on the quest for their second-straight college football national title, will injuries plague the team and keep them from grabbing the golden trophy once again?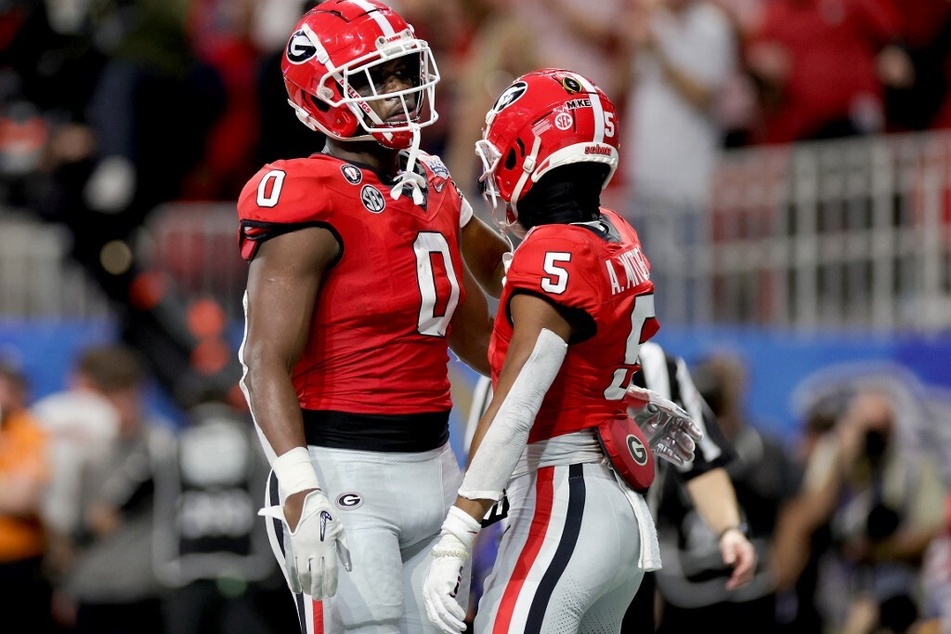 The Bulldogs are off to defend their national title at SoFi Stadium on Monday against TCU, and they won't be doing so at exactly 100% full-strength.
Georgia's 42 - 41 nail-biting Peach Bowl victory against the No. 4 Ohio State Buckeyes over the weekend didn't come without a few dings and scratches.
Now, less than a week away from the big National Championship game, how healthy is Georgia?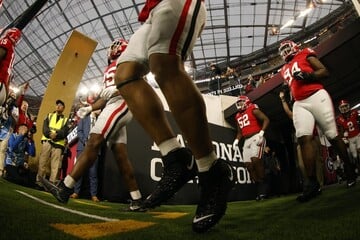 For starters, tight end Darnell Washington left the Ohio State game after sustaining an apparent ankle injury, and was later seen wearing a walking boot and on crutches on the sideline of Mercedes-Benz Stadium. It has been reported that the injury is a "soft-tissue contusion and strain" that won't require surgery.
Added to the list of the Bulldogs' injured players, outside linebacker Chaz Chambliss has sustained a hyperextended knee. Chambliss was already a replacement after Georgia lost linebacker Nolan Smith earlier this season to a torn pectoral muscle.
The decision on whether Washington and Chambliss will play in Monday's National Championship game won't be made until Saturday, the first official day of championship practice.
Georgia remains hopeful on the health of injured players ahead of the National Championships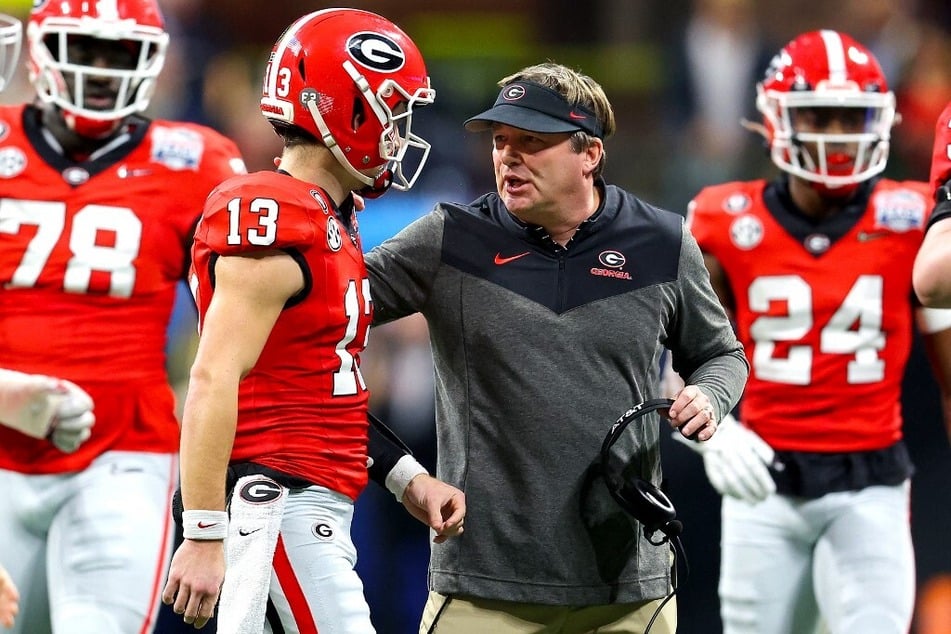 Georgia's head coach Kirby Smart has remained optimistic about the health of his players come Game Day.
"We're hopeful to get pretty much all the guys back, that's the hope," Smart said in a College GameDay interview on Monday about his players who were injured against Ohio State.
But with only one final game left of the year, more Bulldogs are seemingly struggling to stay healthy.
Receiver Ladd McConkey, who was already battling injuries prior to the Peach Bowl semifinal, left the Ohio State matchup early, along with edge rushers Mykel Williams and Robert Beal.
"We had some guys dropping there for a little bit. We were on our 2s and 3s in some spots," Smart admitted about his shrinking healthy roster. "Some guys stepped up and played and that's what you have to have at the end of the year."
The Bulldogs are set to fly into Los Angeles on Friday and will begin football practices in SoFi Stadium on Saturday.
Georgia will suit up against TCU in the College Football Playoff National Championship game on Monday, January 9 at 7:30 PM EST at SoFi Stadium in Inglewood, California.
Cover photo: KEVIN C. COX / GETTY IMAGES NORTH AMERICA / GETTY IMAGES VIA AFP