Michigan football targets a big goal for next season – but can it deliver?
Ann Arbor, Michigan - Over the past two seasons, Michigan football has been teasing a national title win without delivering.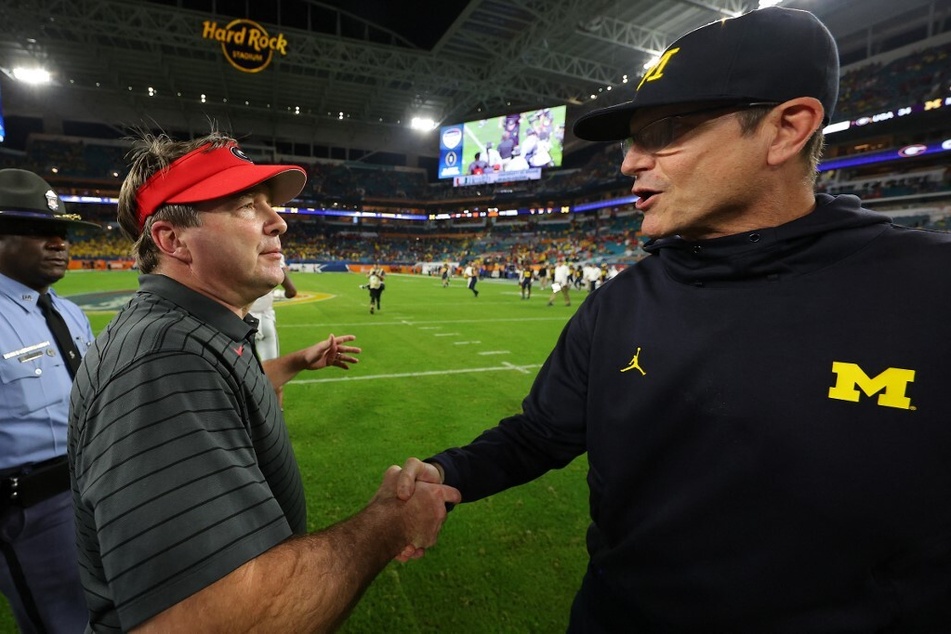 While the Wolverines have been defined by back-to-back victories over the Buckeyes en route to Big Ten championships, when it comes to the College Football Playoffs, the name of the game has been disappointment.

Striving to change this, head coach Jim Harbaugh has recently added a "Beat Georgia" period to team practices alongside its traditional "Beat Ohio State" period.
Interestingly enough, while Michigan did lose to Georgia in 2022 for the national title, it was TCU who the Wolverines fell short to in the Semi final showdown this past January.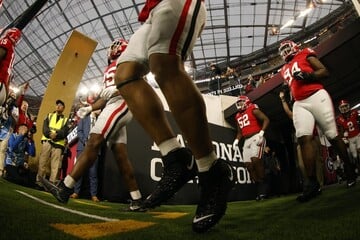 Fans were quick to point this out on the internet, noting that perhaps Harbaugh has skipped a step.
"Weird way to spell TCU," 247Sports' Bud Elliott tweeted.
"2-5 against his rival. 0-2 in playoff not a bowl win in sight. Recently lost to a team UGA beat by 58. Interesting so much focus on UGA lol," another fan added.
Michigan quarterback JJ McCarthy aims to right past wrongs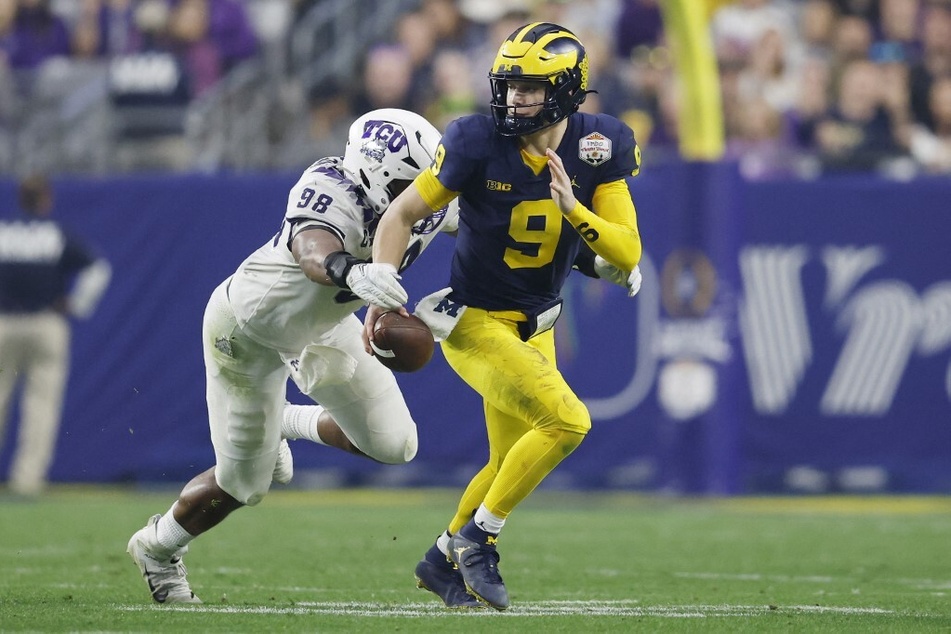 While Jim Harbaugh might be focused on beating Georgia, starting quarterback JJ McCarthy is still haunted by his January loss to the Horned Frogs.
"[TCU] definitely hurt a whole lot more," McCarthy told ESPN's Adam Rittenberg. "It's a whole different pain that I've felt, and one that's still driving me today."
The 20-year-old wasn't born the last time Michigan claimed the national title and is relentlessly working to alter that record.
Expected to declare for the 2024 NFL Draft following next season, McCarthy revealed that his biggest goals of his Wolverines career is to garner a national title and never lose to Ohio State.
McCarthy will open the season for Michigan football against East Carolina on Saturday, September 2 at noon ET.
Cover photo: KEVIN C. COX / GETTY IMAGES NORTH AMERICA / GETTY IMAGES VIA AFP