Top college football players drop bombshell announcements
New York, New York - As if the college football season hasn't been hectic enough, some of the top players in the league are adding even more fuel to the fire as the playoff nears.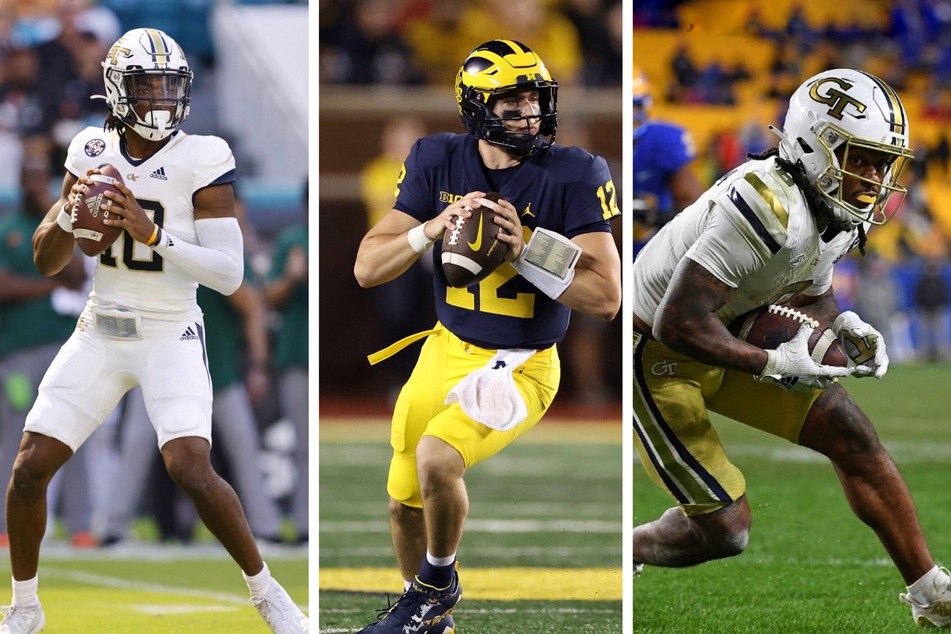 A slew of athletes picked the sharp end of the regular season to drop some bombshell announcements.
Georgia Tech quarterback Jeff Sims and its leading wide receiver, Nate McCollum, both shared on social media their surprising decision to depart.
"It was not an easy decision," Sims reflected in a statement, but the three-year starter with a career record of 4,464 yards, and 30 touchdowns is praying to take his talents elsewhere.
McCollum, who thanked the fans and athletic department on Twitter, accumulated 655 receiving yards and three touchdowns as a sophomore, and ranked fifth in the ACC this year with 60 catches.
In one of the more transfer headlines, Michigan quarterback Cade McNamara has entered the transfer portal on Monday as a graduate transfer.
McNamara, who underwent knee surgery earlier this month for an injury sustained during Week 4, will leave the Wolverines just after a historic win on Saturday against rival Ohio State.
Last year, McNamara led the Wolverines to their first Big Ten title under Jim Harbaugh and first College Football Playoff berth.
The Reno native will have eligibility for two full seasons after redshirting his freshman year in 2019 and granted an extra year due to Covid-19 in 2020-21.
Will Hudson Card ditch Texas to be starter elsewhere?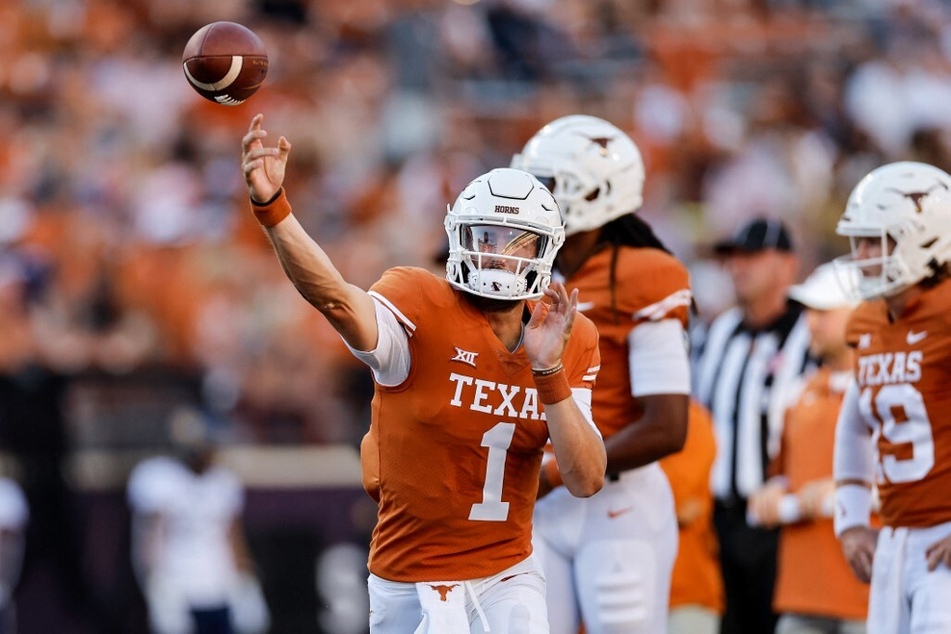 Though it has yet to be confirmed, Hudson Card of the Texas Longhorns is reportedly the next big star to hit the transfer portal.
This year, Card lost the Longhorns' quarterback competition with Ohio State transfer Quinn Ewers.
Though he has consistently filled in as starting quarterback when Ewers was injured, being a backup passer just won't cut it for the wannabe starter.
He threw for 928 yards and six touchdowns for a Texas team that recorded an 8-4 season.
A redshirt sophomore, the Austin native will have three years of eligibility left at his next destination and is expected to emerge as one of the hottest quarterbacks on the market.
The transfer portal will open the day after championship teams are selected on December 5 and will close on January 18, 2023.
Cover photo: MICHAEL REAVES / GREGORY SHAMUS / JUSTIN BERL / GETTY IMAGES NORTH AMERICA / GETTY IMAGES VIA AFP